shEOS: news from the block #6 "2018 In Review"

Our global EOS community made history this year, as we launched the world's first governed blockchain, now home to 21,000+ daily active dApp users, 100 + new dApps, and unprecedented transaction speeds (TPS). The world may look back on this as a pivotal moment in the history of technology. To those of us inside the community, we will remember it as "just the beginning."
It has been our humble honor to dream and co-create with you in 2018. The shEOS team is grateful for the support of EOS token holders. We're especially proud of these contributions:
But the most exciting and enjoyable moments of 2018, were spent communing with YOU around the world, as we sponsored and supported these events:
*EOS "UnConference", London, 9/25/18
*"Intro to EOS" Developer Workshop+, Oakland, 11/9/18
*Scaling Blockchain Conference, San Francisco, 11/12/18
*EOS Hackathon Mentor Program, San Francisco, 11/10/18
*EOS World Tour, San Francisco, 11/13/18
+Congratulations to workshop participants KY Primo, All_EBT Food Stamps and Nougit for winning the Social Media, Social Impact and Grand Prizes at the San Francisco Hackathon. We are over the moon to have supported them on their journeys and wish them groundbreaking success.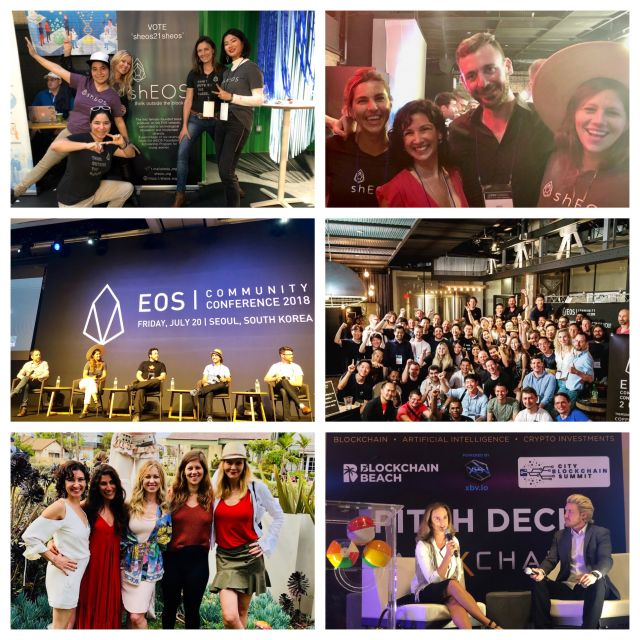 The team at shEOS has set our sights high for 2019. Our plans include infrastructure upgrades for the EOS server network, developer-focused workshops, on-boarding dApps via the EOS21 protocol, and technology education scholarships for women in marginalized countries. We're ready to make EOS a wild success.
In fact we believe so strongly in the potential of EOS, that we have only spent our EOS block rewards on RAM, and costs to build the EOS21 Protocol.
We will continue to abide by the EOS Constitution, and partner with fellow BPs to encourage token holders to use the Referendum, a tool that with strong voter participation, has the potential to foster representative diversity in our chain.
Our team remains an independently operated, self-funded, education focused, community loving, EOS passionate block producer. We are proud stewards of YOUR EOS, and we thank you for your support.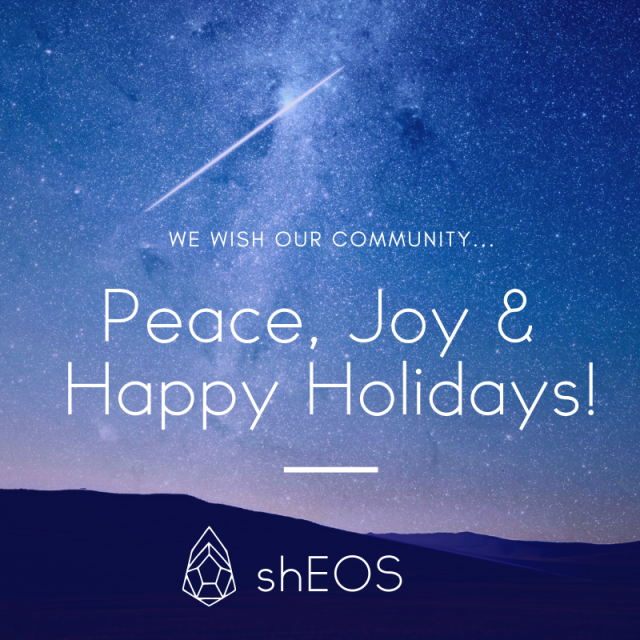 Steemit | Twitter | Medium | reddit | YouTube | Facebook | Instagram | Telegram