shEOS Launches "Light" History Node on EOS Mainnet
For months the EOS community has discussed the issue of insufficient history nodes, and the risk that poses for our network. This risk was made evident in mid-November 2018 when all the EOS history nodes went down, leaving numerous dApps and wallets unable to query transactional history and complete user requests. Many block producers and developers, including shEOS, are seeking long term solutions to this critical issue.
As part of our commitment to strengthening the EOS network, shEOS has launched a "light history" node, which you can test here: https://api.sheos.org/v1/chain/get_info
We used the modified version of EOS written by Greymass. Big thanks to our friends at Greymass for their contribution!
The shEOS history node is now answering a significant percentage of the calls on the network.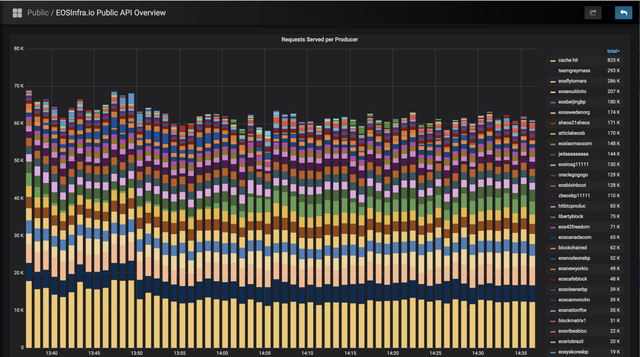 Image source: EOSInfra.io — Requests Served per Producer
We intend for this contribution to fortify our network, and we will continue working towards additional upgrades in the future.
EOS token holders, please support BPs who are providing the most critical API history services:
shEOS
EOSDAC
AtticLab
Greymass
EOSTribe (elastic)
Sw/eden
EOS Rio (mongo)
We need more block producers to run history nodes, and shEOS encourages our colleagues in EOS to join us. If you have questions, feel free to reach shEOS Tech Lead Ben Sigman on Twitter and Telegram: @bensig
Developers can review Ben's guide to API Best Practices here.
Vote 'sheos21sheos' for EOS block producer.
Connect with shEOS:
Twitter | Medium | reddit | YouTube | Facebook | Instagram | Telegram