Buzz about EOS has been building in this community.
The third brainchild of Dan Larimer - who brought us both Bitshares and Steemit - has been foreseen to be yet another game-changer of a platform with smart contract capabilities as Ethereum has been gaining popularity for, yet performance tens of thousands of times faster.
If you aren't up-to-speed on EOS, check out "Introduction to EOS: the Epic (Blockchain) Operating System" and the @eosio blog for updates.
One alias for the project brought to life by some of its supporters has been "the Ethereum-killer."
Granted, Ethereum has a serious first-mover advantage and has been gaining huge traction with the number of developers launching ICOs for projects to build on the platform, as well as major corporate and institutional players in the Enterprise Ethereum Alliance.
As great as performance EOS might have in comparison, it's unknown whether the two could justifiably be perceived as competitors, and just how successful EOS might be - considering both Bitshares and Steem and probably the best performing of any blockchains existing, yet have failed to grow traction to even come close to paralleling the adoption rate of Ethereum and Bitcoin.
Maybe it's too soon to judge, though given the huge support of Erhereum globally, versus the underdog-ish, moderate "success" of Dan's other projects - as great as they may be performance-wise - it could be that the "Ethereum-killer" name is unrealistically-sensationalistic and not serving to present a fair representation of the dynamic of the relationship between these two platforms as they both progress in their development.
(Not to mention the competitive nature of the languaging may more reinforce the old-school capitalistic cultural mindset all this technology has been developed to evolve beyond with far more cooperate, collaborative models for financial and economic innovation).
However, herein we shall consider one additional contrastive perspective:
Could EOS potentially become Ethereum's
saviour?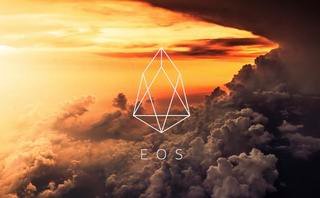 While there are countless projects being developed for Ethereum now, it's no secret that there are scaleability issues that could create quite the disaster if its developers aren't able to increase its performance speed fast enough to keep up with the needs of the applications being developed on it.
There have already been cases where a single ICO has created havoc because Ethereum doesn't have the capacity to handle the number of transactions.
Once multiple apps start coming online that require large transaction volume, the whole blockchain - and consequentially, the numerous developments being built on it - could be rather fucked if the scaleability challenges aren't solved in time.
This is no insignificant matter.
Yes, Ethereum's developers realize scalability is a major issue to be worked out. Yet from the look of things - can anyone confidently state that it appears the necessary upgrades are likely to happen as fast as they're needed to keep up with the requirements...?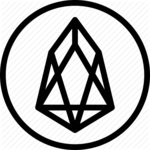 Meanwhile, the tech driving EOS has been clocked at something like 10,000 times faster than what Ethereum is performing at now, and may soon scale to up to millions of transactions per second.
And it has been said that EOS could run all of a Ethereum in a single contract.
It's not yet been publicly-declared what EOS actually stands for - though some have questioned with implications if perhaps it might be "Ethereum Operating System...?"
Perhaps not.
Though either way, it appears that EOS is being developed with the capabilities for interoperability with multiple blockchains, such that a chain like Ethereum could leverage EOS far-superior performance.
Let's say Ethereum doesn't scale at the rate needed to serve its rapidly-growing ecosystem of large-scale applications...
At that point, a choice may be faced:
Disaster. Or integrate EOS.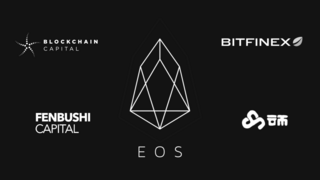 Of course, this is a hypothetical situation, and Ehtereum could scale in time to meet the needs of its institutional partners in the Enterprise Ethereum Alliance and hundreds/thousands of ICO projects and developers.
But if not, EOS could potentially turn out to be Ethereum's saviour from a catastrophic failure.
I don't mean to sensationalize anything here, or undermine anyone's faith in the Ethereum Foundation to meet the demands of their scalability challenge. Only to provide an objective look at the situation - while also introducing the possibility for changing the "Ethereum-killer" outlook to what might perhaps be a more probable one from which to engage service of the blockchain ecosystem as a whole.
And,even the "saviour" angle might be a bit extreme and sensationalistic.
A more constructive approach: viewing EOS as neither a threat-to nor saviour of Ethereum, but as potentially-complimentary partners/components to building stronger ecosystems and infrastructural systems that synergistically benefit all parties.
While some may think in competitive terms and favour EOS for both its performance and other biases, EOS would be far more likely to succeed on a massively bigger scale through such a partnership with Ethereum, given the leverage it'd provide.
EOS may have a big advantage in terms of performance. Yet, the size of the network Ethereum has grown is a significant upper-hand, were one to judge the potential of each's success from a competitive view.
EOS may very well grow its own user base over time. However, integration with Ethereum would provide it a degree of leverage impossible to achieve on its own anytime soon. If EOS is as good as it's being claimed to be, the convergence of its performance capabilities and Ethereum's existing networks and application developments would prove a huge win-win-win.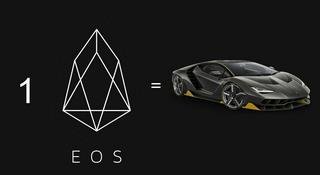 okay, that miiiiight be an exaggeration...
How shall it all unfold...?
Time will tell.
Though any way it goes, it appears this shall be an exciting ride...