First airdrop for EOS holders!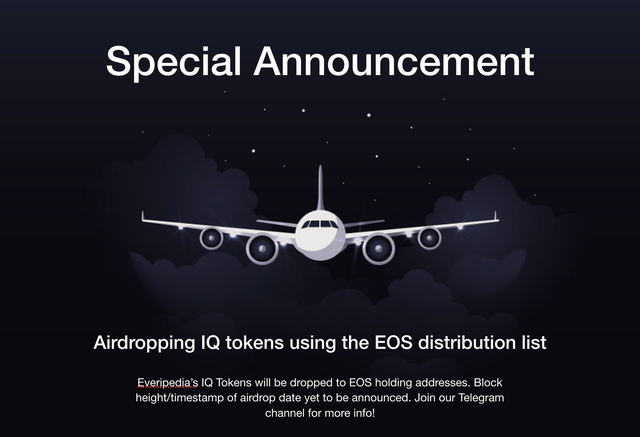 Great news for the EOS community! Everipedia announced they will be making a future airdrop of their IQ tokens to EOS holders. It says they will be using the EOS distribution list, but I'm unsure if they are referring to the Ethereum addresses with the EOS ERC-20 tokens, or the future EOS public keys that are already linked to the Ethereum addresses holding EOS.
Either way, it's a good time to register your EOS public key. I'll post more info in the comments when I get it. Or follow @everipedia and @EOS_io on twitter. Also check out https://everipedia.org/ for more info in the near future.