How much will EOS be in 2019 year end? (Price Prediction)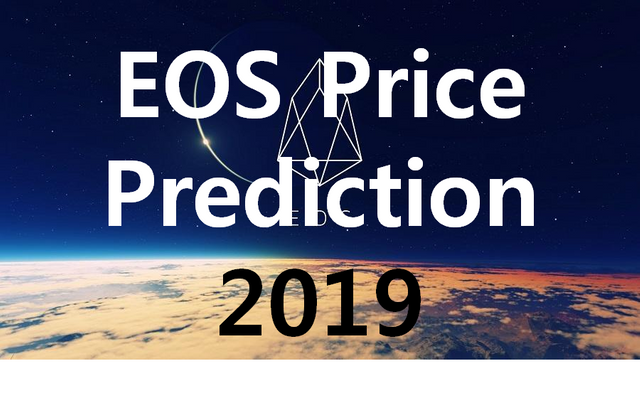 As an ordinary person, I have gone through many failures and regrets in my life until 2012. Luckily, failures turned into great lessons, and I started to make great decisions since 2013. One is start investing in CryptoCurrency. As of now, I am holding 30K EOS and my ultimate goal is to accumulate 100K EOS before main network launches.
Even though I have mention in my previous post that I am expecting EOS to be at least $20 in 2019, I think EOS has potential to be much higher. I would like share one possible scenario that can happen by 2019.
Overall market cap go up by 4 times ($150B -> $750B)
As more ICOs coming into the market, both Bitcoin and Ethereum dominance rate decrease by 15%
-- If so, Bitcoin will be $328B and Ethereum will be $117B
EOS reach top 3 by market cap and EOS market cap is 60% of Ethereum market cap
-- If so, EOS will be $70B or $70 per coin
$70 per coin by 2019 may seem crazy and unrealistic. I think below 2 things need to happen in order for EOS price to get close to where we all want it to be.
New money needs to enter the market. Especially from China and Institution. In order to attract new money, good regulation in China and US is a must.
EOS needs to grow community as early as possible before Ethereum and other competitors take over majority of the market.
Please note this is my personal opinions. I welcome readers to leave comments how much you think EOS will be in 2019.