User profiles, wallet, discussion forum and more...
Since activation on the Bancor Network on Feb 1st 2018 the EOS token community there has grown to 21 members over 8 days. .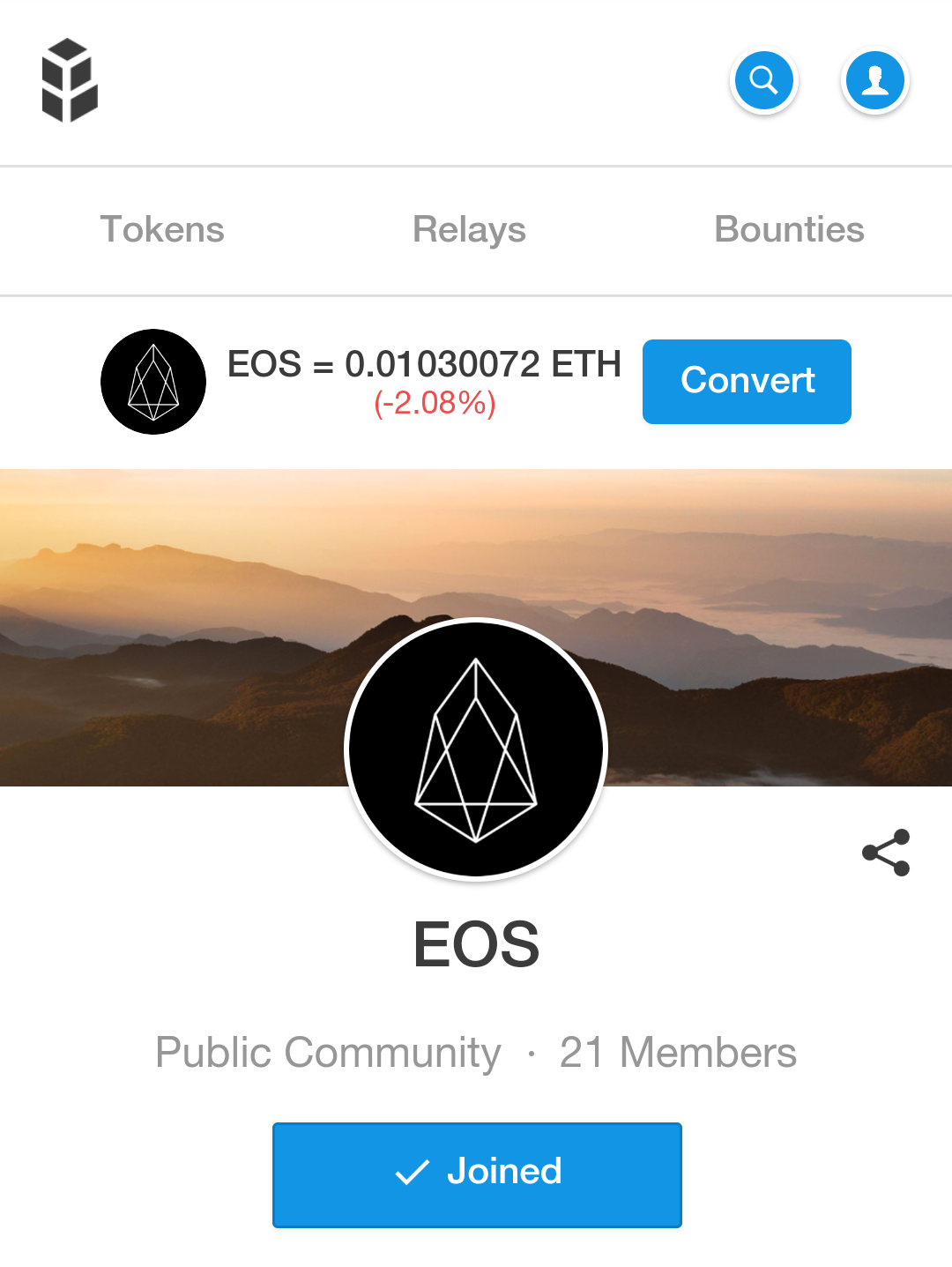 Bancor's web app groups communities by token, members can join many communities, follow other members, send and recieve tokens using a web wallet and more, all in addition to the core conversion functions between tokens.
Here's a link to my 1st post in the EOS community on the Bancor Network.
https://app.bancor.network/communities/5a1eb21531b0890001c2b90a/posts/5a7b34dbb3501b00016ac74f
Also checkout my previous post titled EOS Token Live on the Bancor Network
https://steemit.com/eos/@johnchamberlain/eos-token-live-on-the-bancor-network
As always comments welcome, share 🤔, resteem 🔃 like 👍 and most of all enjoy! 😃