Introduction
Our team is the most influential network infrastructure service provider globally. Over the past 20 years, the new era of information infrastructure (data center, decentralized distributed network, CDN, broadband) have been created with high performance, mobility, security and ubiquity through disruptive technology innovation, business model innovation and ecological innovation. We want to continue to exert our full strength in the future value Internet, and is actively engaged in the infrastructure construction of EOS block producer. We not only have abundant resources(data center and broadband network) in hardware, also Terabit grade flow cleaning center that is perfectly integrated from all the elements and effective against from attacks. We have rich experience in software, and we have accumulated rich experience in the operation of cloud, providing reliable, safe and stable operation and maintenance guarantee. Please take a look at our mission, our team, our roadmap and our ability to nurture the EOS community.
Summary
With our expertise above, we provide the following services for EOS
Reliable network environment
7 x 24 operation and maintenance
In-depth education promotion
And community services
Our Mission
Build infrastructure for value Internet, provide neutral multi-dimensional service, and build the cornerstone of social credit in the future.
TECH SPECS
Estimate of technical specifications and total expenditure for resources by June 3, 2018 - posted to Steem blockchain. Check mark given for any estimate, modesty encouraged by permanent Steem record. Quality and accuracy of effort will be judged by the EOS community.
Quasi Server
1 x Cloud Node(Microsoft Azure D13 V2)
CPU: 8 vCPU Cores
RAM: 56GB
Network: 1000Mbps
Storage: Local SSD 400GB, Managed OS Disk 1TB
SCALING PLAN
Estimated scaling plan for hardware after June 3, 2018 - posted to Steem blockchain. Rough outlines receive a check mark, open review gauges the effort.
Primary Server
HP DL360 Gen 10 server.
CPU: 2x Intel Xeon 8180M (56 Cores, 2.50 GHz)
RAM: 1TB RAM
Network: 10Gbps
Storage: 4 x 800GB SSD (Expandable to 17 x 800GB SSD)
Backup Server
1 x Cloud Node (Microsoft Azure E64 V3)
CPU: 64 vCPU Cores
RAM: 432GB
Network - 30Gbps
Storage: Local SSD 1.6TB, Managed OS Disk 2TB
The main server is located in east China area, and the referral server is located in north China and south China respectively, and the data center has the competence of financial level remote backup service, 1T flow backbone network with perfect integration of flow cleaning center to protect against various attacks, 7 x 24h monitoring, first time response of the all-weather Operations center and solving the problem.
COMMUNITY BENEFIT
Community benefit project outline, only for projects expected to be public by June 3, 2018 - posted to Steem blockchain.
Three EOS Meetups each quarter
EOS Palliums Hackathon
Blockchain competition
PDJ Education is the first company to launch the blockchain course in China, popularize the blockchain foundation education, and will open the EOS series to contribute to the community.
Our Partners
WiFIRE(Beijing) Technology Co.,Ltd
WiFIRE CDN(Fastweb) includes static acceleration, dynamic acceleration, on-demand streaming media distribution, distributed network storage, CDN platform monitoring, website access analysis, network status detection, fire alarm and so on. At present, there are over 300 network nodes throughout significant provinces and cities in the country, such as China telecom, Mobile, China Unicom, education network and Great Wall broadband, the total amount of bandwidth exceeds 3 Terabit, offering high quality, high security cloud acceleration (CDN) service, with 7 X 24 hours Operation and Maintenance Center (OMC) which could immediately response and solve the problem.
Distributed IDC: WiFIRE distributed IDC could be divided into the core, the backbone and edge three layers across the country, Internet enterprise client can distribute areas in accordance with their application level and user profile.
• With the upper core layer data center, managed area exceeds to 15000m2 in Guangzhou, Beijing and Shanghai;
• BGP network across all operators in China to ensure network connectivity;
• The first service quality agreement (SLA) to implement international standards in China
• The first rigorous service standards (Standard Operation Process).
Newdefend Cloud Security: Overall cloud protection
• Fingerprint identification, intelligent cloud WAF, high security DNS and T-level flow cleaning center can effectively resist various attacks from various links, and fully guarantee the safety of EOS nodes.
• Acceleration: visit nearby and improve user experience effectively.
• The acceleration node of the national backbone and the leading page optimization technique, dramatically reducing the latency of the network, increasing the load speed.
• Stable guarantee: 24 hours full monitoring.
• Newdefend cloud security, the high stability guarantee of Newdefend for cloud security commercial class allows EOS nodes to be solid as core stones throughout the day.
In China, Europe, America and Asia Pacific, there are dozens of controllable nodes, with over 300 network nodes in China, throughout China Telecom, Mobile, Unicom, Tietong, education net, sci-tech network and Great Wall broadband. The total amount of bandwidth exceeds 3 Terabit.
PDJ Education
PDJ Education is a blockchain technology innovation company established by the largest Chinese IT technology development community CSDN, with honorary chairman YUANDAO, is the initiator of the blockchain Token, chairman Menyan. PDJ Education is committed to the development of the blockchain training, technology development, project incubation, and industry/enterprise blockchain application consultant, especially as a training base and a mission platform, to build a sense of the value of Token, to help each industry create the Token economy system, and to create the Whampoa military academy. with the idea of tong zheng. At present, the company has assembled a large number of IT blockchain technology education, R&D talent resources, and is committed to promoting a new generation of value Internet infrastructure construction based on Token, to build a new large-scale cross-border strong collaboration model, and to establish a multi-dimensional value system. The company aims to build a new generation of digital economic community and Token economy innovation as its mission, and to build a world-class Token service platform as a vision. It is the first in China to open the blockchain course, popularize the blockchain foundation education, and will open the EOS series to contribute to the community.
CSDN
Established in 1999, is the largest IT community and service platform in China and provides Chinese software developer and IT practitioners with full services such as knowledge dissemination, career development and software development, meet their need for learning and knowledge sharing and information in career development, establishing a career development circle, and realizing commercialization of technology through software development.
21vianet Group, Inc.
21vianet Group, Inc., is China's telecom neutral third party Internet infrastructure service provider and China's leading third-party independent data center operator, which provide customers with industry-leading server and network equipment hosting services, management network services, content distribution network services and cloud computing services. Independent third party, 1000G+port capacity,400+network nodes. It operates 80 distributed data centers in more than 20 cities, with nearly 30,000 cabinets with a transmission bandwidth of up to 1000G, which the network is in incomparable reliability and stability. T-level flow cleaning center that is perfectly integrated from all the elements and effective against from all kinds of attacks. Blue cloud Microsoft, has accumulated rich experience, with reliable, safe and stable operation and maintenance. Inaugurate the new era of Internet infrastructure with more openness, innovation and energy.
Shanghai Blue Cloud
Shanghai Blue Cloud Network Technologies Co., Ltd is wholly-owned subsidiaries of 21vianet, providing cloud services together with the strategic partner of Microsoft in operating Microsoft Azure, Office 365 and Power BI in China. Blue Cloud delivers world class cloud operation and service in china with over 400 professionals offering comprehensive cloud computing services including Infrastructure as a Service(IaaS), Platform as a Service(PaaS) and Service as a Service(SaaS). As a leading local cloud computing service provider, Blue Cloud offers a renowned international cloud computing service platform – secure, mature and intelligent-it is the first official and commercial one of its kind in China. The dual certification service with ISO9002, ISO 27001 / ISO20000, US RAB and UKAS provide excellence service capability. As our country's first reliable cloud service certification enterprise issued by TeleInfo Institute of MII, currently is the cloud computing service provider which owns the most trusted cloud-certified in the country, covering the cloud hosting, cloud storage, database, cloud engine, total network load balance.
BP Roadmap
EOS Node
2018 Q2 EOS Palliums testnet node launch
2018 Q2 EOS Palliums mainnet node launch
2018 Q3 EOS Palliums mainnet node server upgrade
2018 Q4 EOS Palliums mainnet node adopts anti-DDoS service
EOS Education
Three EOS blockchain training sessions each quarter
2018 Q2 04-28 EOS Technology Salon in Beijing
2018 Q2 05-19 EOS Reality Quick Start Developer Training in Beijing
Community
Three EOS Meetups each quarter
2018 Q3 EOS Palliums Hackathon
2018 Q4 China Blockchain competition EOS branch
Application
2018 Q4 Launch EOS Mobile Wallet
2019 Q1 Palliums IDHub(digital identity application) support EOS
Position on Dividends
For the health of the entire EOS ecosystem.
EOS Palliums will NOT offer payment to EOS token voters for any reason, including BP elections AND worker proposals.
The Block Producer inflation rewards will ALL be used in the promotion, education, development, improve performance and enhance security of EOS ecosystem.
Consultant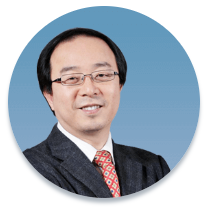 Yuan Dao
Founder and CEO of 21vianet
Director of Z-Park Blockchain Industry Alliance
Promoter of Blockchain and "Tong Zheng"(Token)conception
Graduated from the Department of Electrical Engineering of Tsinghua University in 1991. Engaged in the Internet industry for more than 20 years
Leader of the Internet infrastructure field
Core Team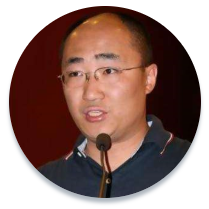 Meng Yan
Vice president of the well-known open source community-CSDN
one of the promoters of "Tong Zheng"(Token)conception
Co-founder and CEO of PDJ Education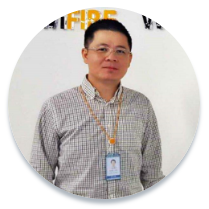 Xianguo Zhang
General Manager of CDN in WiFIRE, in charge of operation of WiFIRE
15 years experience in R&D and products
Engaged in cloud computing, CDN, IOT, the car network, wireless communication, communication equipment
Have served in Huawei, Blue flood, Letv, MOTOROLA, Nokia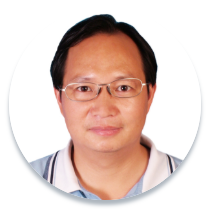 Dr. Xinman Li
The doctor in Computer application of Northeastern University
Held the position in Cernet Networkd Co., Ltd
Director of operation centerin CERNET
General Management of Network Development Department in Neusoft
General Manager of Shared Services Center, SSC of 21vianet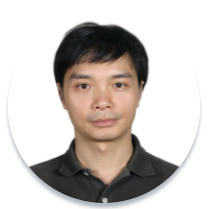 Peijiang Zhu
Secretary General of Z-Park Blockchain Industry Alliance
Graduated from Department of electronic engineering of Tsinghua University in 1998
Held the position of deputy director and senior engineer of a National Research Institute
Engaged in network,video as well as blockchain technology research for years
President of Palliums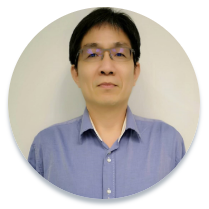 Kenneth Chen
Co-Founder & CTO of GenieNRM
Chief Strategy officer of TelTel
Co-Founder & CTO of IDHuB
20 years experience in products design and management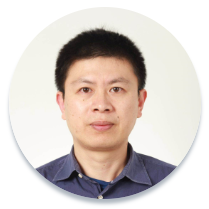 Dr. Jian Liu
The doctor of National University of Defense Technology
Engaged in the development and research of operating system, distributed computing, supercomputer and so on for years.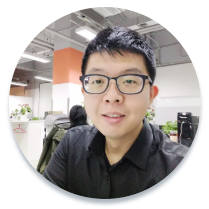 Zhehao Yang
Product manager of blockchain Palliums Technology
Senior researcher of Z-Park Blockchain Industry Alliance
Engaged in market analysis and problem-solving of blockchain
Social media contact
Official website:http://eospalliums.org
Email:eospalliums@gmail.com
Telegram Chinese:https://t.me/EOSPalliums_zh
Telegram Ennglish:https://t.me/EOSPalliums
Facebook:https://fb.me/EOSPalliums
Twitter:https://twitter.com/EOSPalliums
Medium:https://medium.com/@eospalliums