Is Eos Mainnet truly decentralised? Statistics - World Map - June 2018
EOS Mainnet is officially live after receiving the 15% of votes needed to launch the network.
21 Block Producers has been voted in by Eos Community.
How are we doing?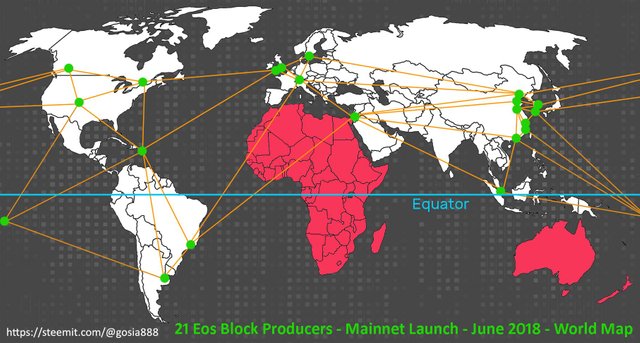 Eos Block Producers are distributed predominantly in the Northern Hemisphere - 86% (land area 68%) relative to the Southern Hemisphere - 14% (land area 32%) as divided by the equator.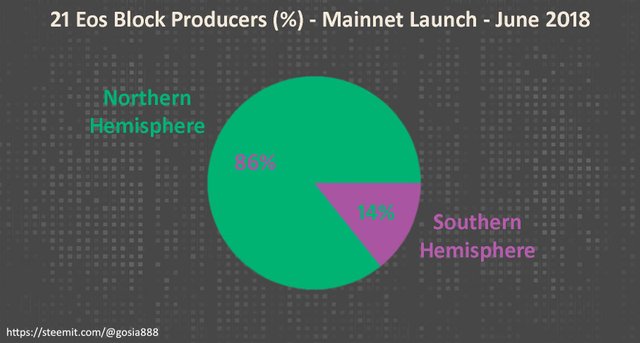 Asia clearly dominates with 10 Block Producers allocated there. North America, Europe and South America achieved decent distribution. Africa and Australia are left behind.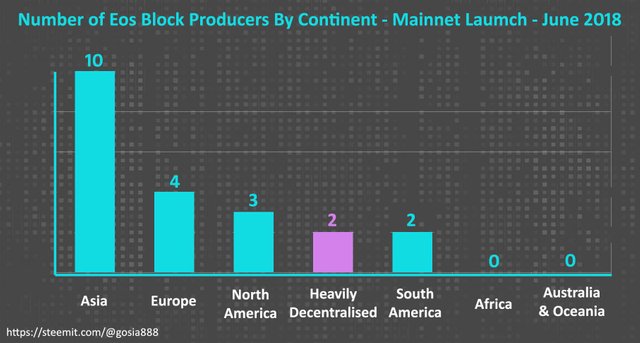 To make Eos truly decentralised, autonomous platform, the 21 Block Producers should be distributed evenly around the World. This kind of approach will provide better protection from natural or political disasters to the Eos network.
No more than 1 Block Producer per Country and no more than 5 Block Producers per Continent would make the Eos Mainnet truly decentralised.
To see example click Here
Is Eos Mainnet truly decentralised? What are your thoughts? Please, leave a comment below.
Contact Information
If you have questions or comments please reach out to me at: Telegram or Twitter
Primary source of research: Cryptolions BP -
EOS Network Monitor