ANNOUNCEMENT: Next POOR Snapshot - August 31st!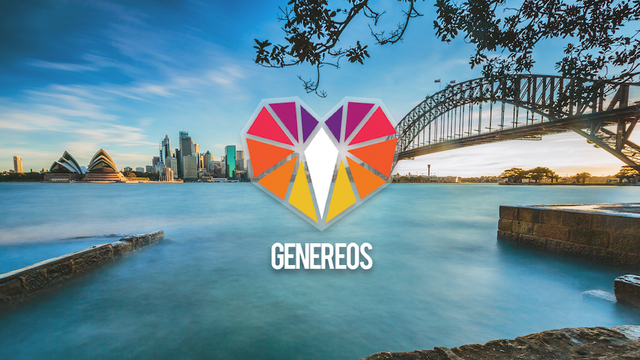 ---
The Poorman Token (POOR) "Airgrab" was invented as an opt-in alternative to the well-known "Airdrop" model. RAM is an essential component for dApp developers, especially when conducting Airdrops. The high cost of Airdrops has created a high barrier to entry, creating concern within the community for network growth. Through the introduction of the POOR tokens, we gave an alternative method that opens doors for dApp developers that don't have access to large amounts of capital. Airgrabs use the RAM of the receiver to facilitate the token transfer versus using the dApps RAM. It requires around 240 bytes of RAM to transfer the token to the respected owner, in today's prices this costs around 0.135 USD for each transfer, this can be quite costly when there is in excess of 250,000 accounts on the EOS network.
We have seen a number of registrants for Airgrabs using our online web wallet EOSToolkit.io – these include ATD, WIZZ, RIDL, and TRYBE. These are only going to continue to grow as Airgrabs gain more traction.
At this stage, we have successfully performed 1594 Airgrab claims for 6.3 million POOR Tokens.
What's next for POOR Tokens?
We will be taking a snapshot on 00:01 UTC August 31st for another release of POOR tokens. If you have registered already and received POOR you cannot register again. This is only for those who have not received their POOR tokens yet. Currently, there are already an additional 959 claims waiting in line for the snapshot.
If your wallet says you have 0.0000 POOR you WILL receive this drop! You don't have to do anything else, you are good to go!
We are working with projects looking at using POOR tokens to facilitate swaps for their newly created tokens. POOR could become the utility in the future for all things Airgrab. We cannot disclose much more information at this stage as we are working on this in the background. You may continue to grab POOR tokens after the 31st, but will need to stay tuned for the next snapshot and update on the POOR token project.
How to claim POOR?
To receive the POOR Token you must register your account. You must ensure that you have enough RAM (240 bytes per Airgrab) in your account before you register.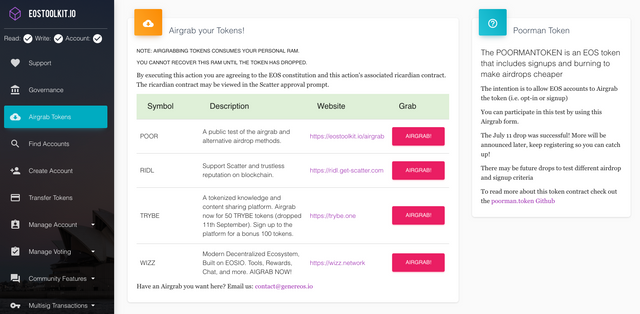 Instructions
Head over to https://eostoolkit.io/airgrab
Attach your Identity with Scatter (see Scatter Tutorial)
Hit the Airgrab button on the POOR Airgrab!
After the 31st of August you will have your POOR in your account :)
Help is here!
No matter what hurdle you come across or if you're in general need of help, you can always come & join our Telegram channel. Or also feel free to join us in our new & exciting HelpDesk with additional live online Support! As the EOS community does, we will support you!
About US
GenerEOS is a social enterprise block producing candidate with a mission of promoting and supporting scalable and highly reliable block production whilst giving back block rewards to Charities and the Community.
Based out of Sydney, Australia, GenerEOS is founded by a team of like minded blockchain enthusiasts with diverse backgrounds and a passion to make a difference in the world and fostering the spirit of generosity by giving back.
GenerEOS: The Future of Giving
Public Presence
Website: https://www.genereos.io
Twitter: https://twitter.com/genereossydney
Steem: https://steemit.com/@genereos
Telegram: https://t.me/generEOS
Reddit: https://www.reddit.com/user/GenerEOS
Github: https://github.com/generEOS
Medium: https://medium.com/@generEOS
Facebook: https://www.facebook.com/generEOS