New AIRDROP: POOR Tokens Announced - Let's make EOS Better!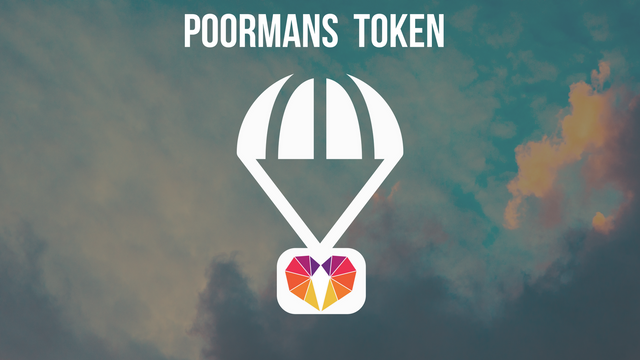 Introducing the Poorman Token
Team GenerEOS believes in making EOS accessible for the entire community. A big part of getting the community involved is tokenization. Whether used to raise funds or provide a utility for Dapps the key seems to be getting tokens into people's hands.
The current state of the RAM market, a finite resource in the EOS mainnet, has made blanket airdrops extremely expensive. GenerEOS wants to help keep airdrops accessible by introducing the poorman.token
The intent of the poorman token is to allow the community to Airgrab their tokens. More specifically, the community can opt-in or sign-up for the token using their own RAM (approximately 128 bytes), which enables the token provider to significantly reduce their airdrop costs (several megabytes).
The poorman token also comes with burning functionality to reduce circulating supply.
Let's test it!
We don't want everyone to go out on a limb here! GenerEOS has deployed this poorman.token to the EOS account poormantoken. Airgrab your POOR tokens today at eostoolkit.io
Airgrabbing your tokens means you'll receive the first POOR airdrop at 1:1 to your total EOS based on a snapshot taken on July 11th.
POOR tokens will be used to test a variety of opt-in and snapshot testing. It's entirely up to the EOS community how they want to use these tokens in the future!
Please airgrab as soon as possible and do your part to test the future of EOS airdrops!
About US
GenerEOS is a social enterprise block producing candidate with a mission of promoting and supporting scalable and highly reliable block production whilst giving back block rewards to the community.
Based out of Sydney, Australia, GenerEOS is founded by a team of like minded blockchain enthusiasts with diverse backgrounds and a passion to make a difference in the world and fostering the spirit of generosity by giving back.
GenerEOS: Helping EOS Change the World
Public Presence
Website: https://www.genereos.io
Twitter: https://twitter.com/genereossydney
Steem: https://steemit.com/@genereos
Telegram: https://t.me/generEOS
Reddit: https://www.reddit.com/user/GenerEOS
Github: https://github.com/generEOS
Medium: https://medium.com/@generEOS
Facebook: https://www.facebook.com/generEOS