Exodus 1.63.0: Another Day, Another Dawn, Another EOS Wallet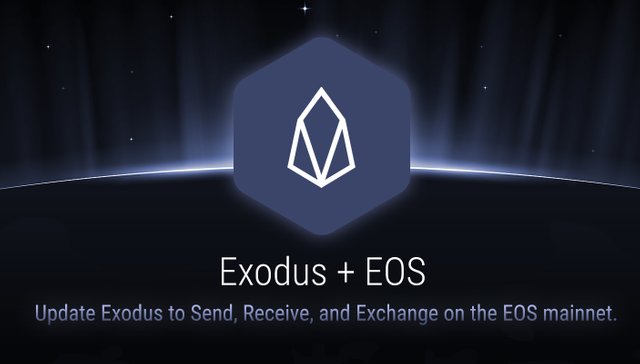 I have a confession to make - I can't stand reading article intros, and I am increasingly of the opinion that everyone else hates reading article intros, too. So when I was tasked with writing today's release notes, my first thoughts went to how I could possibly write an introduction that didn't consume you with boredom.
Yeah, I see you scrolling past this section - thinking to yourself, "Cut to the chase! Get a move on! Get to the meat of the matter. Step on it! Shake a leg. Ándale! Pronto!"
Well, we live to make you happy, so let's dive right in. We can all breathe a sigh of relief and get ourselves a pan-galactic gargle blaster as we welcome the long-awaited EOS mainnet to the list of supported assets. Along with EOS, you'll find some sleek new design updates and sidebar streamlining.
Get in on the action over on our Releases page:
This Ain't Our First Rod(EOS)
EOS fans, kick up your heels! We are excited to give EOS a warm welcome to Exodus. You can now send, receive, and exchange EOS in Exodus. Now that is some good news.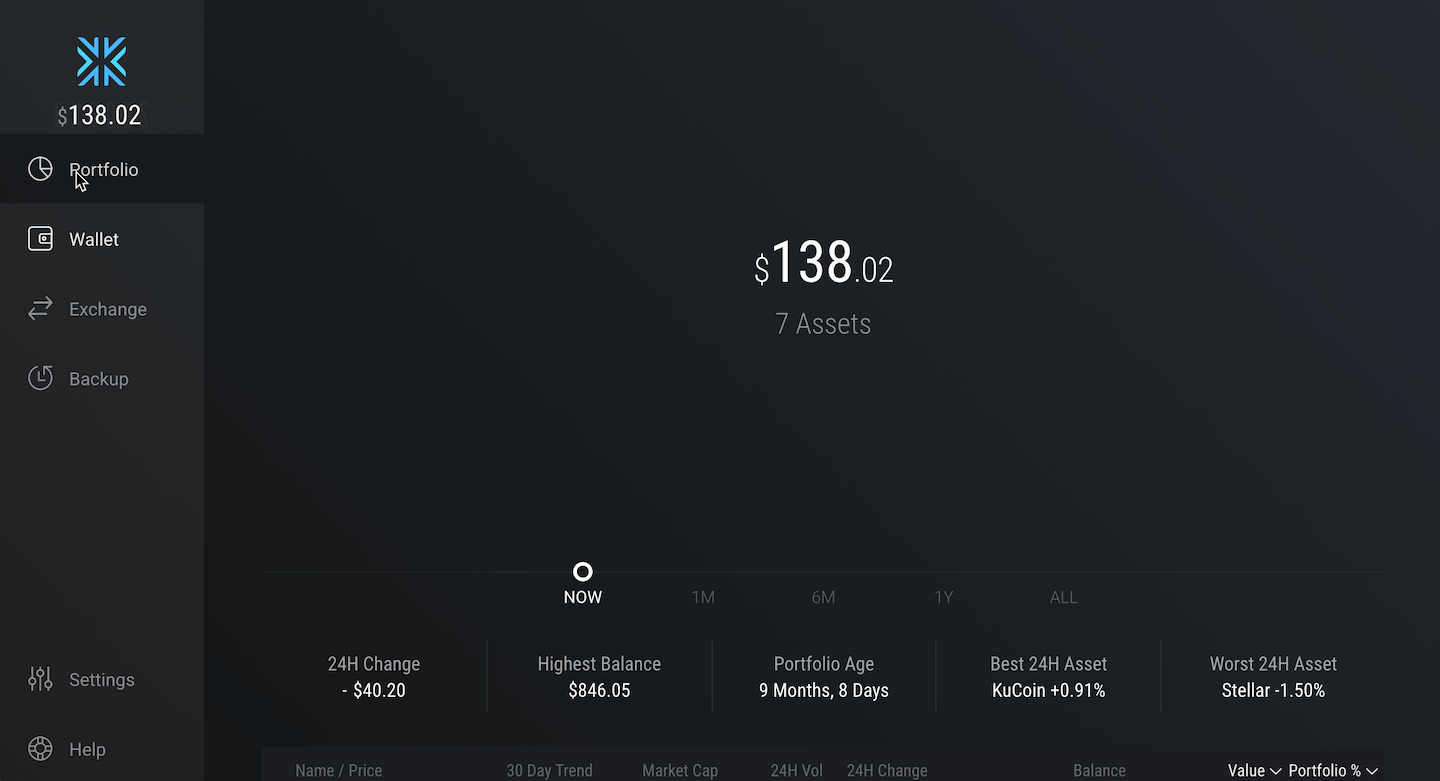 Want to hear the even better news?
If you registered your EOS address in Exodus, all you'll have to do is upgrade to this release and your EOS will automatically appear in your wallet. For those of you who missed EOS registration, you can also get your dancing shoes ready as we've got you covered, too.
A word to the not so faint of heart who've already put on their electric thumbs and hitched a ride to EOS ecosystem. Activating your EOS mainnet wallet in Exodus will automatically search for your EOS account name and unstake any staked balance, down to 2 EOS.
Don't Panic.
Worried you're going to miss out on the fun? Don't panic. To create an EOS account on Exodus, all you have to do is make a quick exchange for EOS.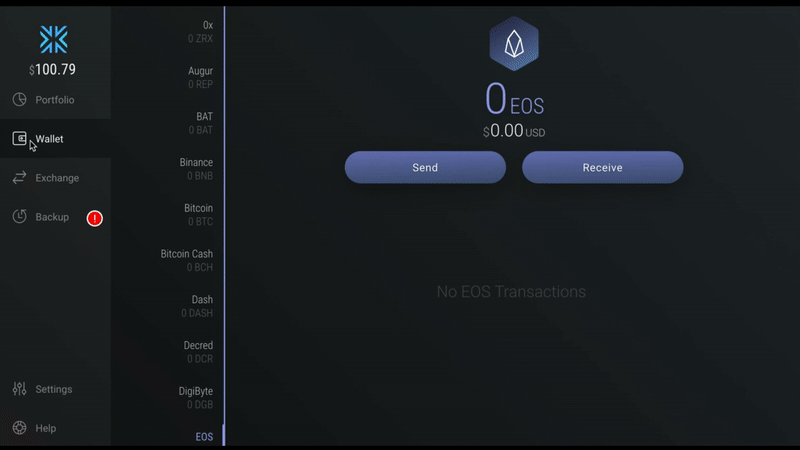 Knowing Where One's Towel Is
As all of us know, any man who can navigate the length and breadth of the crypto galaxy, rough it through the bear markets, struggle against all odds, and still know what his RAM/CPU usage is, is clearly a man to be reckoned with. So be sure to get the low-down on all of your EOS account details and check out the Advanced Drawer of your EOS wallet.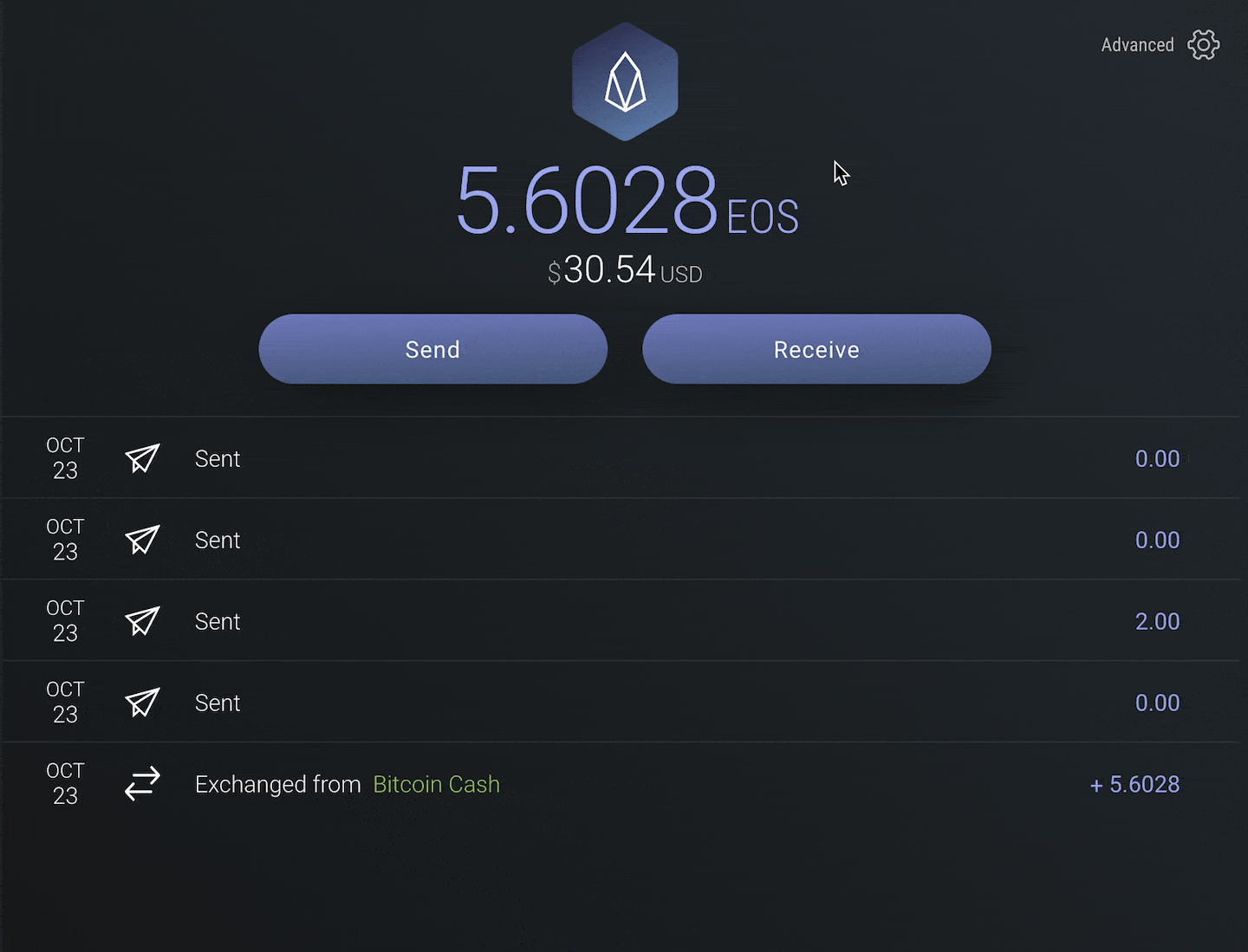 New, but Not Entirely Unlike
The beloved backup section is going through a bit of a facelift. Whether you have already gone through backup or it's your first time around, you'll see that the Backup tab has a new streamlined look.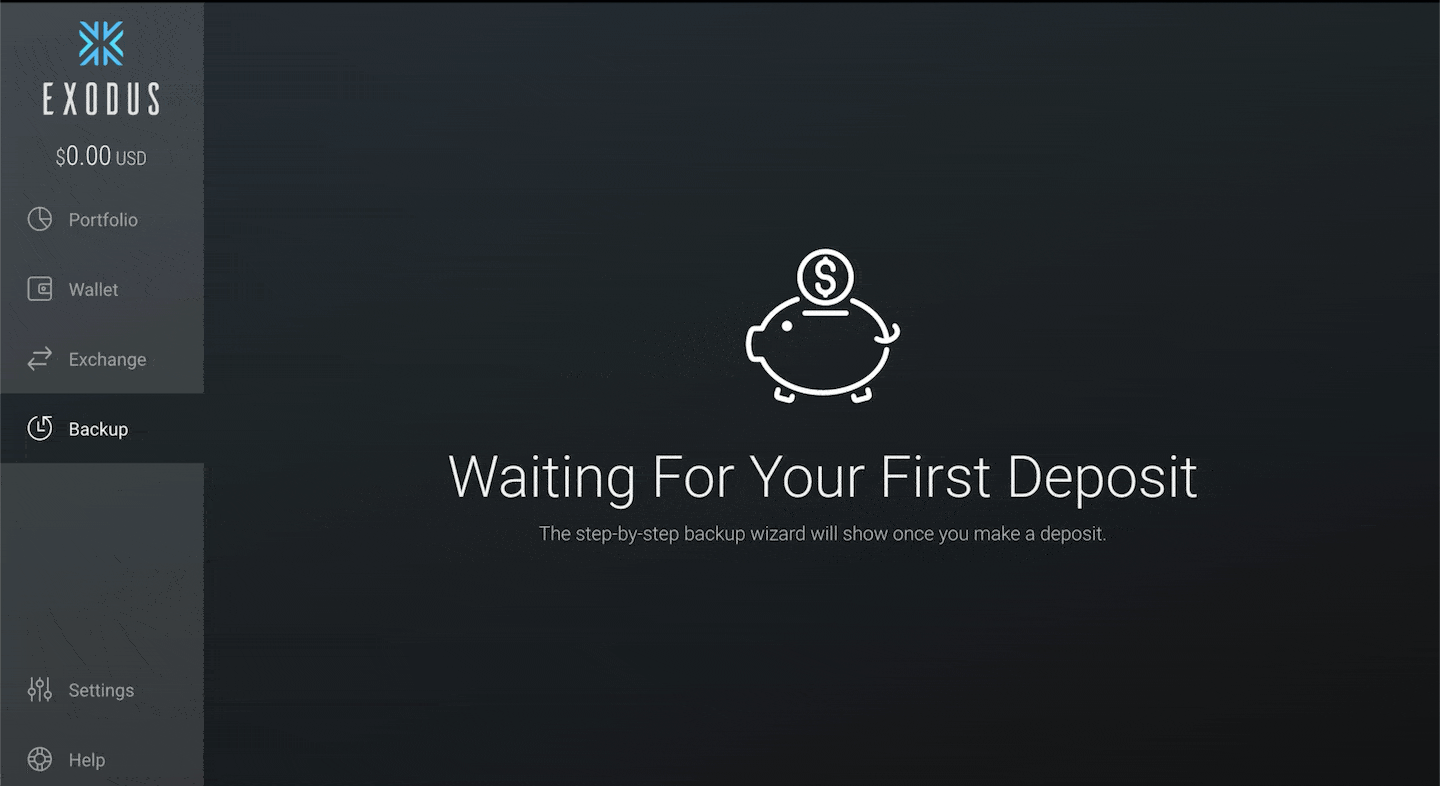 Sidebar Tweaks
In previous Exodus releases, your balance on the Portfolio tab would show up twice - both in the sidebar and your Asset Wheel. This release, we've kicked redundancy to the curb! Your wallet balance will no longer be displayed when you're viewing the Portfolio tab. Also, the Exodus logo text will make itself scarce to pave the way for your balance when in other tabs.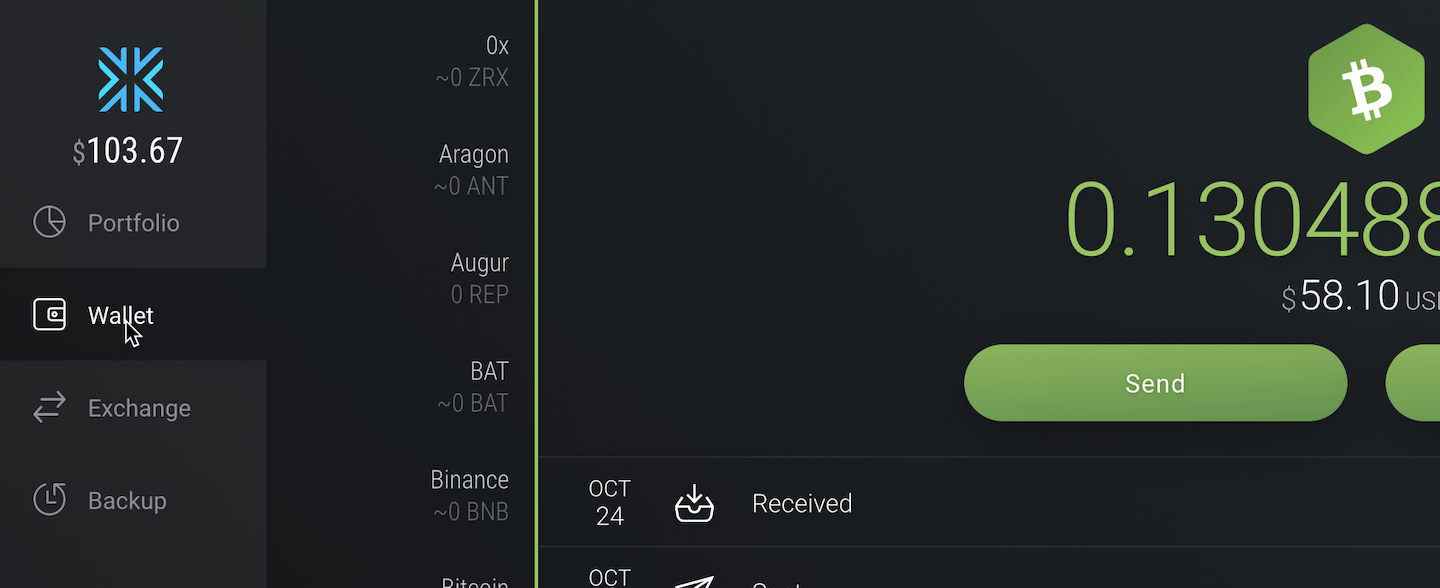 Zaphod Breeble(bugs)
It wouldn't be a true release without a few squashed bugs! This week's bug was mostly harmless and just led to some frustration when trying to export a Safe Report. From now on, the Export Safe Report button is back in action.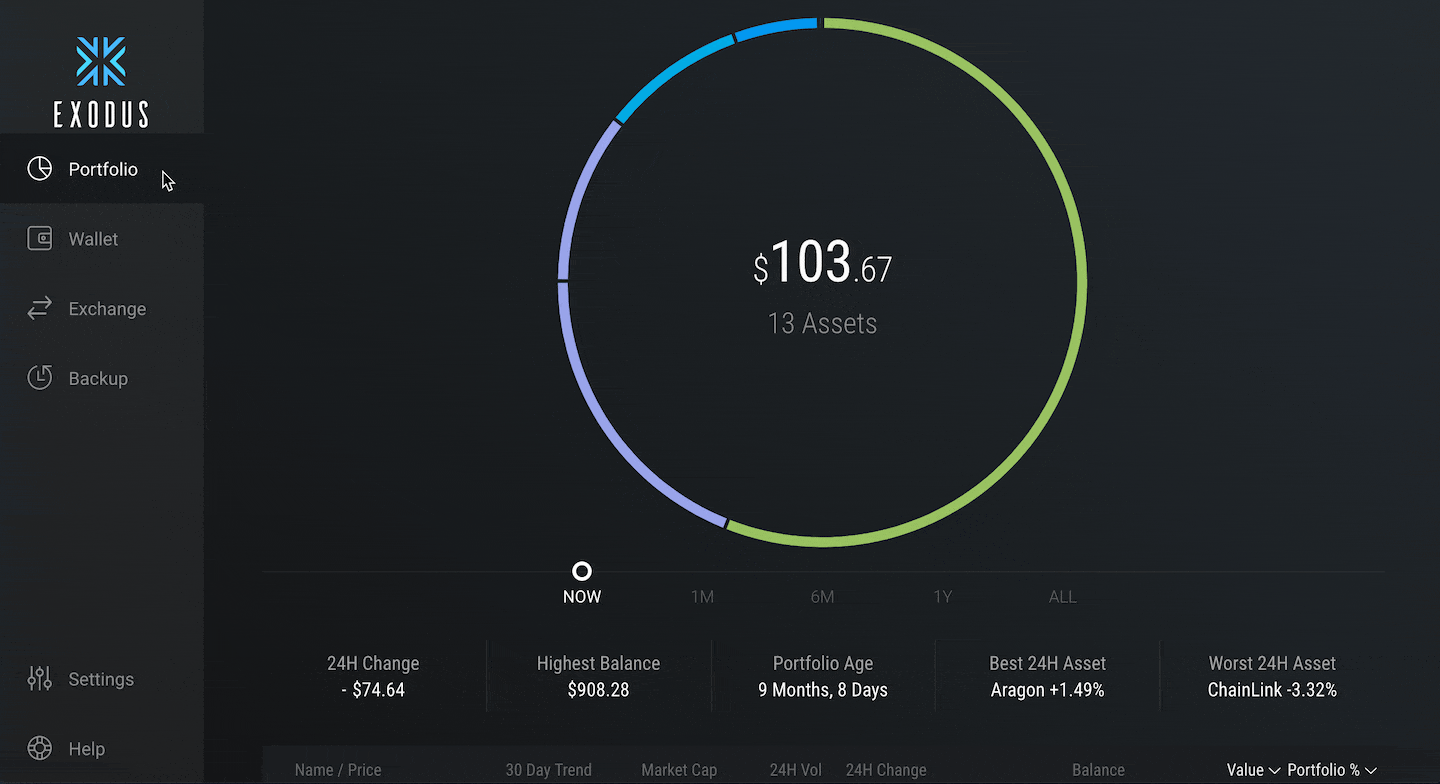 And There You Have It.
Another Exodus release in the books - we hope you like it! If you have any questions, you can reach us on Slack, Twitter, Facebook, or email. So long, and see you in two weeks!

Please reserve the comments section for lively and honest discussion about the article! If you have technical issues with Exodus, our Community Support team will be happy to speedily assist you if you send a descriptive email to: [email protected]
This post first appeared on Steemit as an exclusive article but was also reblogged on the Exodus Movement Medium page. We give the <3 to our fellow Steemians first and foremost, but this article may appear elsewhere after its initial publication.