Capacity Utilization Index (CUI) on blocktivity
According to blocktivity the ETH blockchain is at 100% capacity with 50k transactions pending. Please see below: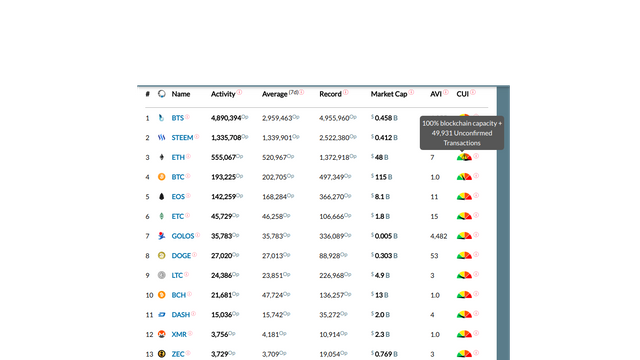 Steem however, running twice the ETH volume of transactions is at 0.11% capacity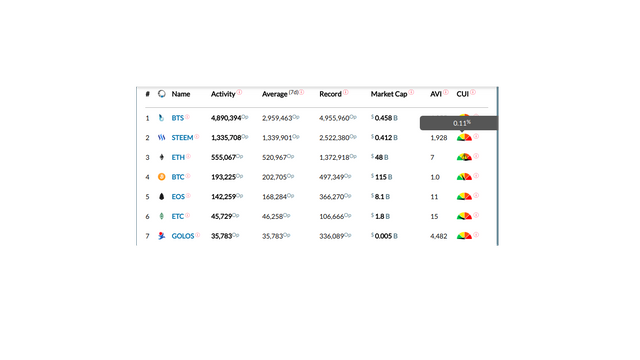 Bitshares running nearly 10 times the ETH volume in transactions is at 0.4% capacity.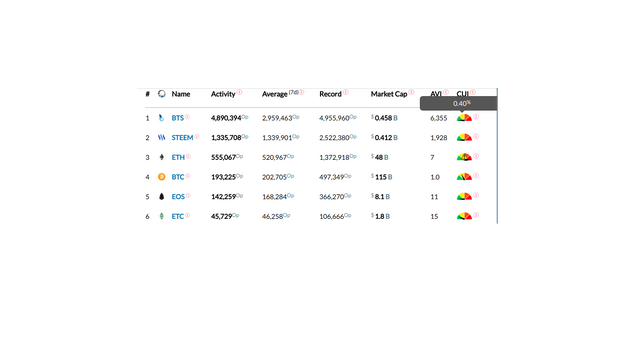 EOS is at 0.1% capacity at one third of the Ethereum's capacity.
This is testament to the efficiency of the EOS, Steem and BTS blockchains. I think we're witnessing the laying of the infrastructure that will deliver dApps that work as expected. Ethereum is not my choice for high throughput blockchain.