Token Holder Education: The Easiest Way to Vote For Block Producers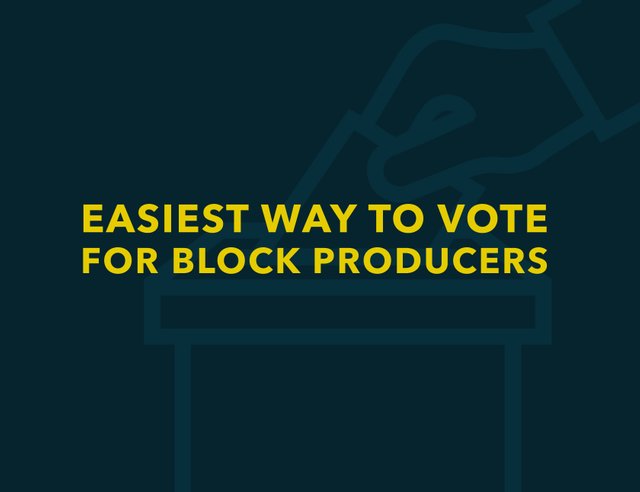 In our ongoing series to connect token holders with the best resources and tools to interact with the EOS blockchain, we wanted to provide an overview of the easiest way to vote for Block Producers.
Which Web Based Voting Portal Should I Use?
We encourage everyone to use to EOS Portal built by the community if you are using a web based interface. @nsjames has spent a great deal of time securing it and it is the best option currently available in our opinion.
Our favorite voting desktop tool so far is the SimpleEOS wallet from @eosrio. As the name would suggest, you can easily import your private keys from your Exodus wallet and claim your tokens through this method.
We have prepared a short tutorial for token holders to make this as easy as possible. You can have a wallet up and vote in minutes by following the steps in this tutorial.
The Easiest Way to Vote For Block Producers
1. Download and install SimplEOS wallet:
https://github.com/eosrio/simpleos/releases
2. Open SimplEOS: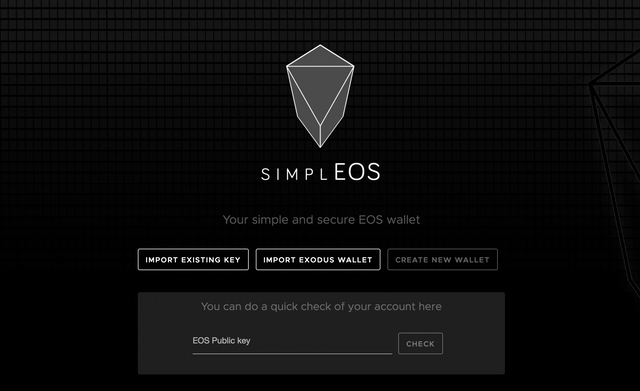 3. Import your EOS account: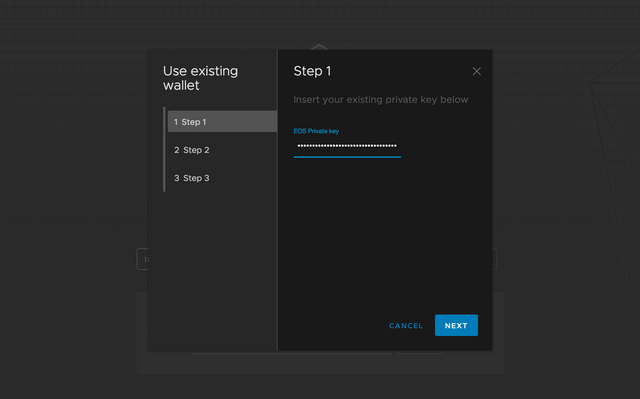 4. Set your wallet password:
(Always make sure your password is secure! We recommend using the LastPass password generator with at least 24 or more characters)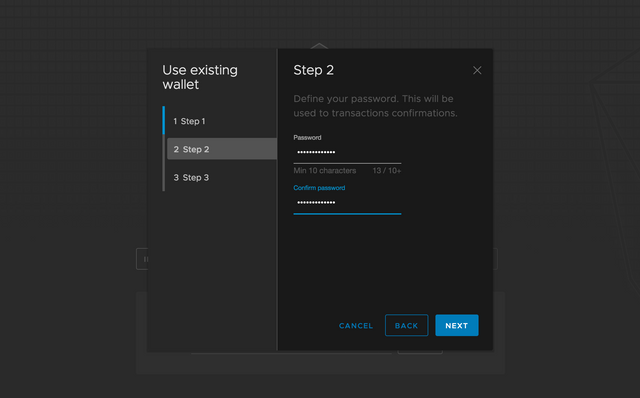 5. Read and accept EOS Constitution: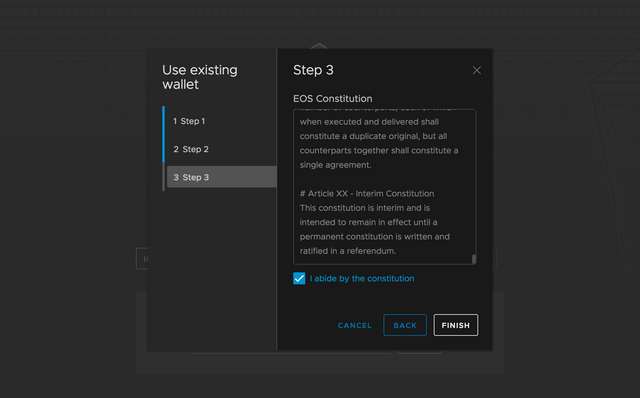 6. View your account balance: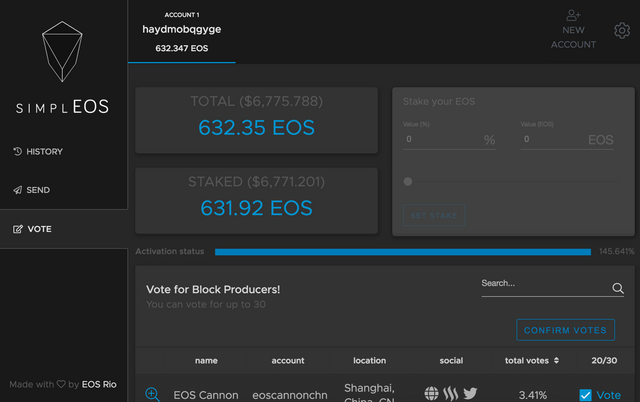 7. Type eos in search field to refresh producers list and scroll to pick your BP candidates:
(You can vote for up to 30 candidates)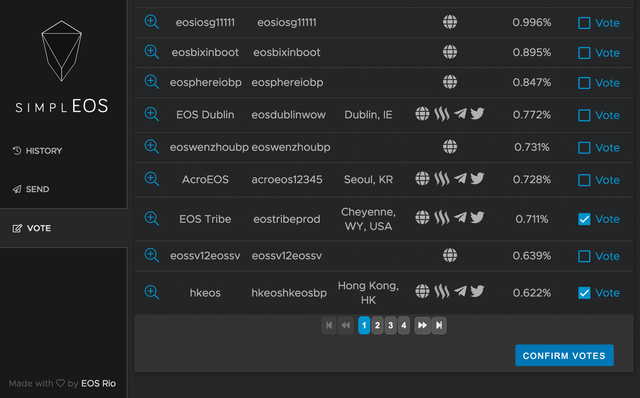 8. Type password again and click "Confirm" button to confirm your votes: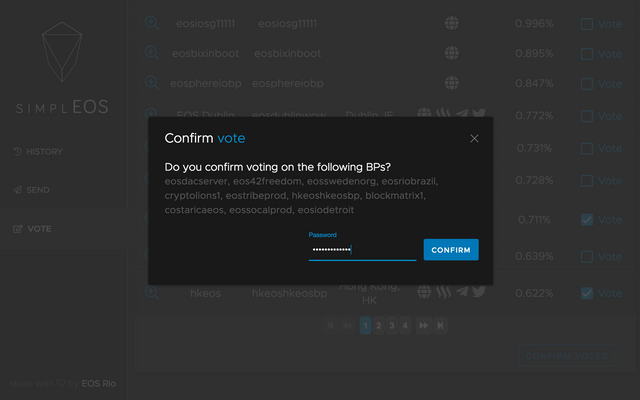 Congratulations, you are done!
In addition to our recommendation @eosnewyork has put together a great list you might check out as well.
---
Connect With Us
---