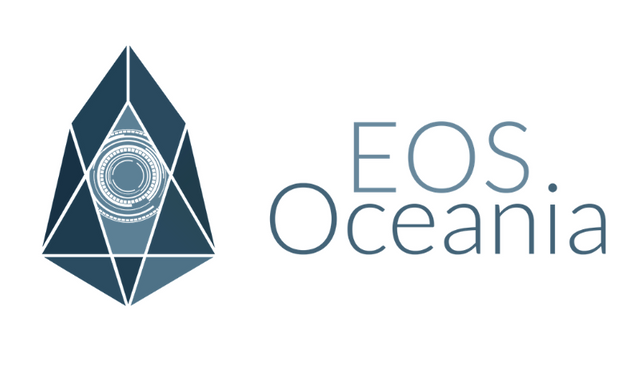 EOS Oceania is a distinguished block producer candidate focused on blockchain infrastructure, software development and educational resources. Headquartered in Auckland, New Zealand, our vision is to make the complex simple. We aim to do this by providing enterprise-class infrastructure, easy to understand educational resources and community events.
We believe EOS will change the world of blockchain based applications and decentralized governance. We are committed to contributing an independent, self-funded architecture, securing the network and further development of this ecosystem.
Meet Our Founders
We have assembled a hard-working and passionate team of individuals with previous experience in entrepreneurship, blockchain and software development.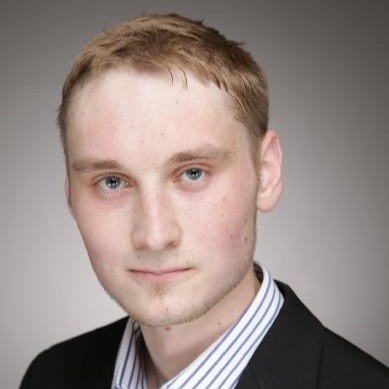 Web Developer and Entrepreneur with more than 6 years in web application engineering and 2 years in blockchain development. Having gained experience working in IT in both small companies and big enterprises, Nick now operates his own web development agency in New Zealand and manages an excellent team of web architects.
Nick entered the Cryptoverse in 2016 when he discovered Bitcoin while browsing a stockbroker that offered this asset. A year later he discovered Bitshares and STEEM and went on to found the NZ and AUS&NZ communities which have both flourished on Steemit and are now complemented by his monthly Auckland Steemit Meetups.
Having worked with a diverse range of technologies and programming languages, Nick is now more than ever interested in exploring the possibilities blockchain technology has to offer. He is most fascinated with the way decentralized systems allow us to build trustless and censorship-resistant systems and find consensus on the perhaps most important thing of all - Truth. Nick will support the team with blockchain development and community building skills.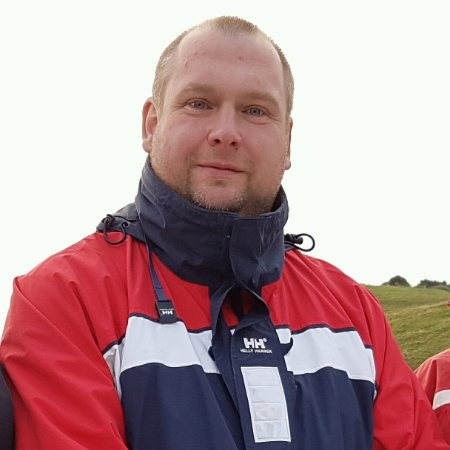 Senior Electrical Engineer and Entrepreneur, self-employed for more than 10 years. Gained experience in the energy, telecommunication and healthcare sector around the world. Has lived and worked in Europa, Russia, Middle East, Asia and Oceania.
Experience in hard and software development for SCADA, automation and healthcare systems of more than 25 years. He has a strong Management and Commercial background combined with his own Mergers and Acquisition in Europe and Oceania. He complemented his experience with an MBA degree from the University of Queensland MBA degree from the University of Queensland.
Since 2016 he is involved in Cryptocurrency and Blockchain. Initially, as an investor in Bitcoin and Ethereum he is involved in STEEM and EOS. Andy supports the team with his broad knowledge in international business, legal, marketing and technical know-how.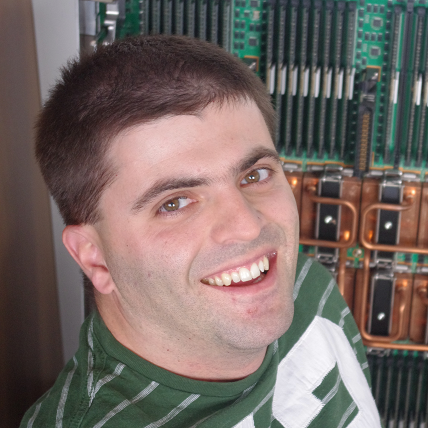 Senior IT Generalist, with more than 10 years of experience in Enterprise Support and Services. Specialized in High-Performance Computing (HPC), Storage solutions and IT Infrastructure, José has a comprehensive knowledge of the IoTs and customer relationship excellence.
Brought to the world of cryptocurrency in 2013, José took the first steps into what later became a daily adventure and rewarding experience in the world of blockchain technology. Being a natural troubleshooter, José loves trying and experimenting with technology, pioneering throughout the cryptography journey and the vast number of blockchain application flavours.
One of the many Keyhotee Founders (ID Jose Higino, in 2013), which eventually gave birth to BitShares, where José is also a user and Lifetime Referrer, jose-higino (#194). Being a STEEM adopter and former witness, José mainly focuses on being a blockchain evangelist, helping the community and enthusiastically exploring this still new, decentralized digital terminology! Jose will support the team with his vast experience in building blockchain infrastructure.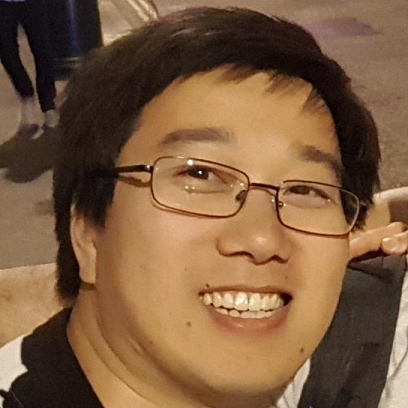 As a Software Developer, IT Consultant and Lead, Jack has been working in the software space for more than 12 years. Working in a diverse range of industries including Insurance, Finance, Media, Pharmaceutical, Retail and Telecommunications. With companies ranging from five people startups to multinational enterprises.
Having worked with a diverse range of technologies, programming languages, frameworks, infrastructure and security, Jack aspires to continuously learn and be at the leading edge of the latest technology. His main technical focuses now are in blockchain tech and machine learning, as well as ways to tackle the ever growing problems around data privacy brought about by smarter machines and more personal data on the net.
First looked into bitcoin in 2013, only to later realise it's potentials in 2016 and start investing in a series of different coins. Currently, so much money is in cryptocurrency, but we haven't seen many realisations of end customer products with them. And think that's what's going to be different with EOS, especially with all initiatives block.one is organising around the world. That's why Jack wants to contribute his software development skills to this team, and together build something amazing that will be of great use to the world.
Infrastructure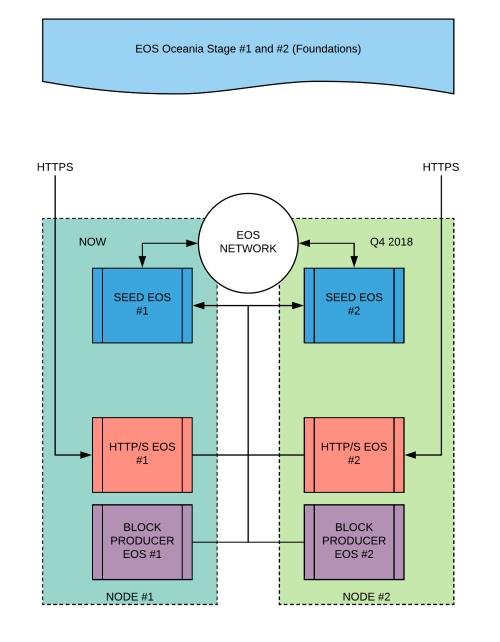 Not desiring to reinvent the wheel, we believe the best way to add value to the way block producers implement the EOS network, is to lead by example. We have an in-house infrastructure based on Docker, where the main objective is to be the least dependent on external providers as possible.
Location
EOS Oceania (eosoceaniabp) headquarters are located in Auckland, New Zealand. In this initial phase, the main infrastructure is located in Wellington, but will in a later stage expand to Auckland too.
Security
We use a healthy balance between enterprise best practices and customized approaches. We regularly apply patches, update codes and assess logs.
Scaling Plan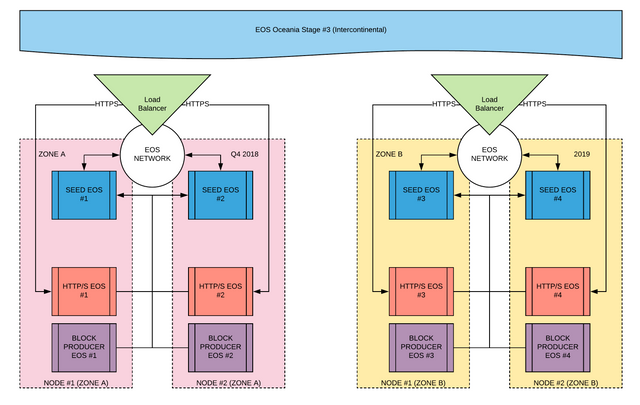 Planned to 2019 and will target mostly resiliency and automation. At this stage, we are considering multi-site fail-over or active-active for some of the services.
In this stage, we will be able to consider if to continue, using Docker or explore other solutions. Hardware wise, servers will be upgraded or replaced by newer and more efficient technologies.
Governance
We are inspired by Dan Larimer's vision of finding free-market solutions to secure life, liberty and property, and we fully commit to enforce the mainnet constitution once it is adopted.
Our Values
Transparency
EOS Oceania and its team members are committed to transparency in regard to our members, business structure and financials. We believe with this attitude problems are solved faster, teams collaborate more efficiently and higher-levels of performance emerge.
Integrity
EOS Oceania and its team members are committed to honesty in all communications. As transparency results in higher levels of performance, honesty creates clarity and enables justice.
Independence
EOS Oceania is a self-funded and independent Block Producer close to the some of the most beautiful places on this planet. Geographically and politically we are living one of the most progressive and liberal places and can, therefore, sustain our independence.
Cooperation
EOS Oceania is committed to working together with the community in an effort to create a thriving ecosystem. We will cooperate and collaborate on projects to advance the development of this blockchain.
Our Commitment
Innovating EOS Infrastructure
Our dedicated in-house infrastructure built on enterprise standards is completely independent of external system providers. This allows us to explore new customization techniques and applications for the architecture, potentially adding value to the community and contributing to the overall stability of the EOS network. We operate and maintain all systems ourselves, which are automated via custom procedures and are carefully monitored.
DAPPS Development
We believe the ecosystem needs to grow through development. With our extensive knowledge in software engineering, we aim to contribute useful and innovative DApps.
Community Support
The community is everything to us. Our active presence online and local EOS meetups will help EOS enthusiasts to connect, share and explore together.
Education Initiatives
Getting started on EOS can be frustrating and confusing. We aim to provide an extensive knowledge base to the community that is comprised of videos, articles and takes the frustration out of blockchain development.
Community Benefits
If blockchains and cryptocurrency are a thing of the future and will greatly improve our lives, why aren't we seeing mass adoption yet?
At EOS Oceania we believe it's because it's new, unexplored and has a constantly changing landscape. If we can make it more enticing to build DApps on this blockchain it will attract more developer & users and fuel mainstream adoption.
With the dedicated knowledgebase we are building for EOS, we want to "Make the Complicated Simple", simple enough so anyone can get started and develop DApps that make a real impact.
For Block Producers: Simple Innovative Infrastructure
To keep in line with simplistic ideas, we start with ourselves first. We built our infrastructure from the ground up, taking the time and effort to piece together each necessary piece, keeping it simple, agile, dedicated and easy to maintain.
For Developers: Up to Date EOS Article & Video Tutorials
When our team first started exploring EOS, it was frustrating and confusing. It had complex parts that interacted with each other, different tutorials that told different stories and lots of breaking changes across the versions. At the moment, the EOSIO portal is the single up to date resource for developers - We aim to improve that.
For Community: A Place to Call Home
The community is everything to us. As an EOS enthusiast or someone just starting out, it's essential to have a friendly open space to share your thoughts, ideas and ask for help.
That's the opportunity we want to create by organising local EOS Meetups.
Join our Auckland EOS Meetup and say hello!
Website & Social media accounts
Block Producer compliance
I. Code of conduct
https://www.eosoceania.io/code-of-conduct
II. BP Registration agreement
https://www.eosoceania.io/bp-registration-agreement
III. BP Info
https://www.eosoceania.io/bp.json
IV. Ownership Disclosure
https://www.eosoceania.io/code-of-conduct#ownership
Support Us
If you would like to support us, please vote eosoceaniabp for block producer. We recommend using eostoolkit.io to vote.