Thomas Cox of Block.One Confirms Vote-Buying Will Be Against EOS.IO Proposed Constitution.
There has been much debate of late in the EOS community across the globe regarding vote-buying/voter kickbacks. This debate is healthy as we embark on this journey into the uncharted waters.
EOS New York has made our position known to the community that we do not support vote-buying or kickbacks in any form in our previous two posts: here and here.
Thomas Cox of Block.One has confirmed to EOS New York directly that voter kickbacks would be strictly prohibited by the proposed constitution and would be met with penalties.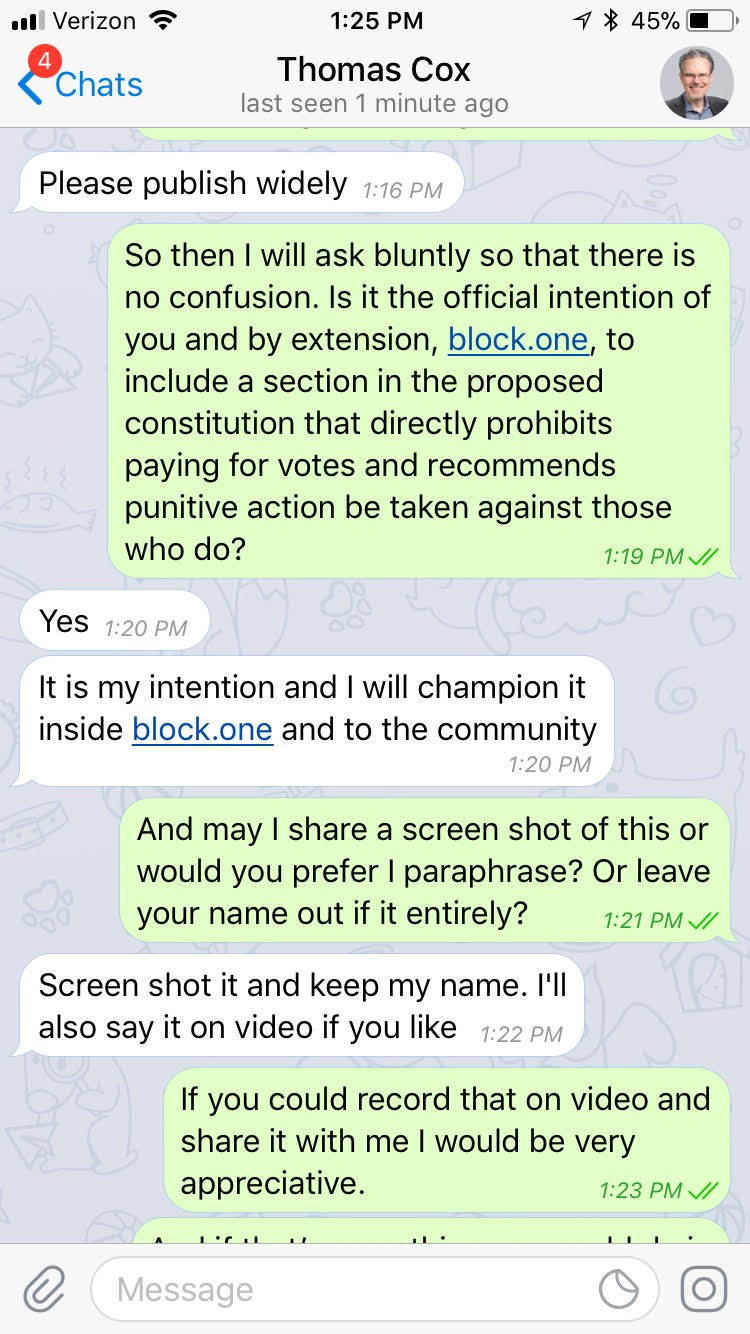 .
A couple of things to note.
The constitution(s) being written is a proposal, it must be ratified by the community.
The penalties which Thomas mentioned are still being thought through, are not yet final, and also must be ratified.
Many Block Producer candidates have already announced their intention to distribute voter kickbacks or dividends: EOS Union, EOS Mao Lao, and more.
We hope they see Thomas' comments and join us in the global debate.
What do you think? Let us know on twitter, join the telegram channels, or leave your comment below.
Additional Note: We have since retracted our request for a video from Thomas so please do not expect one unless Thomas chooses to record one of his own volition.