Introducing EOSMetal - EOS Block Producer Candidate

Other Languages:
Introducing EOSMetal
EOSMetal is proud after several months of testing and preparations to announce our candidacy as an EOS block producer. We have quietly built and tested, following the political discussions and geographical locations to better plan our launch so as to be truly decentralized and represent EOS in as neutral and an unbiased way as is demanded by the community. EOSMetal is founded on the premise of being as decentralized and independent as is possible while still providing a robust infrastructure. Operationally we have instilled a philosophy of independence, ensuring that we have no outside business influences that would compromise our sole function, to produce blocks for the EOS community.
EOSMetal Design & Approach
Right from the inception of EOSMetal, we wanted to set ourselves apart and create an organization that the community could trust to produce unbiased blocks, this guided our whole design and operation, managed by a professional Team with hard experience with Linux and Open Source critical production environments.
Bare Metal Servers
For the ultimate in speed and low-latency, as well as eliminating potential 3rd party interference, we designed our operation around dedicated hardware from day one. We believe this is the best approach to being a block producer for the EOS.io mainnet, further decentralizing our operation since we will not be impacted by the practices of a virtual server provider.
Multi-International Data Centers
While we avoid 3rd party interference by eliminating virtual server hosting, we do utilize the rack space of existing data center providers, we feel this is a necessity due to uptime, connection speeds and physical redundancies that could not be easily duplicate the same level of quality if we self-hosted. To resolve any potential impacts, we have taken the approach of spreading our operations across multiple international locations with multiple differing data center providers. This allows us several advantages while taking advantage of industry quality hosting; backup servers in separate data centers, data centers spread across multiple providers reducing their influence, carefully selected data center locations representing both alternate geopolitical environments friendly to crypto as well as locations underserved by existing EOS block producers. We are establishing ourselves in Iceland and Panama data centers for launch, with scaling plans to include Denmark and Grand Cayman (where we will incorporate as an organization*) and any other country that fits the needs of decentralizing the EOS network as we scale.
*EOSMetal is currently in the process of incorporating as a Grand Cayman LLC with our team located internationally.
Independent & Self-Funded
We are EOS investors ourselves, first and foremost we are dedicated to what is best for the EOS community and ensuring the success of the mainnet. To accomplish this we have committed to self-funding our entire operation, we have no outside investors or business interests, we are not involved in any DAPP's, exchanges or tokens to create funding sources. This maintains an important separation that could create unintended bias in a block producer. From the moment we started testing on the testnet, through our launch on the mainnet, we are funding out of our own pockets and will continue to operate exclusively from block producer reimbursements. Because of this, we can also operate with a very lean budget as we have no one to commit dividends to, so as the economy of EOS adapts, we will still be here supporting the mainnet.
Infrastructure
At Mainnet Launch
Our infrastructure at EOS.io mainnet launch will consist of three servers protected with redundant firewalls and DDOS protection services using geographically distributed at the time of launch. Two physical servers located in Iceland and one server located in Panama used for additional failover and api queries, relaying the BP blocks. Each server will consist of the below minimum hardware:
Dual Xenon Processors
64GB of Ram (Expandable to 1TB)
2x480GB SSD (Expandable)
Infrastructure Scaling
We have additional planned servers and geographically decentralized locations to further our independence from one location or hosting provider. First, we will expand our Panama location to two full servers then we will add a data center in Denmark to our overall international presence. The Denmark location will also house two full bare metal servers. Additionally, we have plans to expand our servers at our main Iceland data center as the network grows and infrastructure demands require.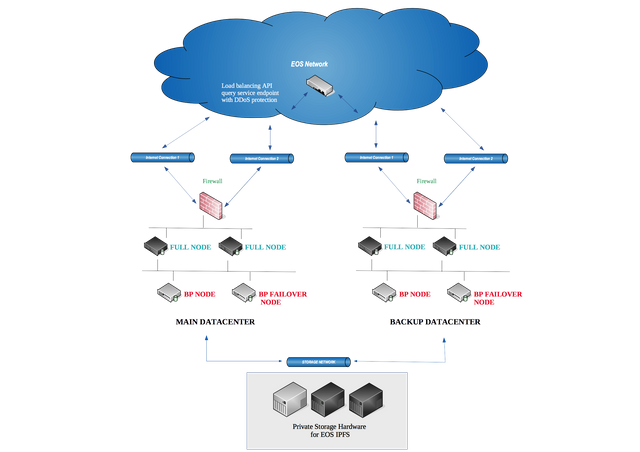 EOSMetal Governing Policies and Roadmap
To further our commitments to independence, decentralization and unbiased block production for the EOS community, we have adopted the following governing policies to guide our operational decisions:
We pledge to follow the EOS constitution in all aspects and judgments.
We are 100% self-funded and will never take money from any outside organization, DAPP, exchange or investor.
We pledge to never pay out dividends or other financial methods to purchase votes or favor, our operations will maintain complete unbiased neutrality.
We pledge to maintain a funding account from our reimbursements ensuring 12 months of uninterrupted operations at any time.
We pledge to allow all facilities and operations to be accessible to auditors.
We will maintain a quarterly operations report outlining our infrastructure status, any infrastructure updates, current EOS utilization of our network resources, to be published on Steemit and our website at eosmetal.io.
We pledge to serve all nationalities, publishing content and updates in Chinese, Korean, Japanese, Spanish and English.
Testnet History and Participation
We have been active on EOS testnets for months, first compiling the EOS in November of 2017, then again with EOS DAWN 2.0 in December 2017, we were unable to join the initial testnet then due to no free testing slots remaining, but joined the cryptolions testnet in March of 2018, where we have been active ever since. We subsequently updated to DAWN 3,0 where you can still see our username (mosquito) active and live on this testnet, this can be viewed at this link: http://jungle.cryptolions.io:9898/monitor/#
EOSMetal Team
We are all EOS investors first, block producers second, we respect the needs of this role as it directly impacts us as investors and supporters of the EOS project.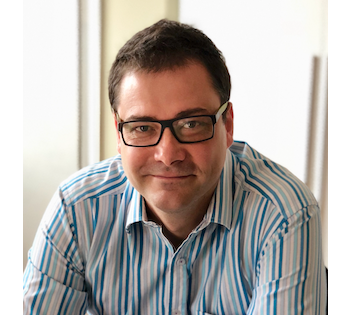 Jorge Ferrando
Jorge has 18 years of IT experience, building server-side infrastructure projects and data center management providing services for +40.000 users.
He holds a Computing Engineer degree with a specialization in Architecture and Technology of computing systems.
Jorge has been following the blockchain space since the early days of bitcoin. He became very excited with the new blockchain projects capable of executing blockchain smart contracts like Ethereum but suddenly realized that PoW wasn't the future. After I learning about EOS he got involved in the community and followed the project very closely since he believes It's going to be a game changer.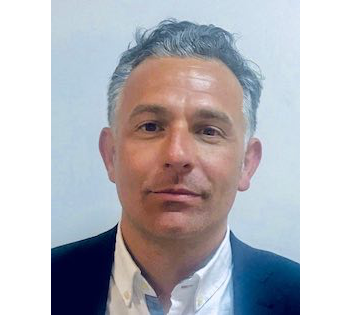 Dionisio Anton
Dioni serves as a Quality and Technology Director, Bussines Developer for an IT infrastructure Company for the past 18 years.
He currently has 20 years of experience as a Systems Architect in big production Linux environments and Open Source applications (Email Servers and E-Commerce)
Dioni has been participating in cryptocurrencies and blockchain technologies for a number of years, culminating with his interest in the EOS project. He holds a particular interest in the infrastructure needs of EOS compared to the older models of PoW or PoS.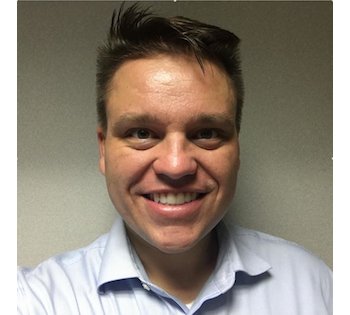 Daniel LaZor
Daniel specializes in Healthcare technologies having previously worked as a first responder and now implementing Healthcare IT for the past 13 years.
Daniel previously specialized in the building of Forex trading systems before migrating fully into cryptocurrencies, he has been an amateur investor for 9 years.
Daniel became involved with cryptocurrencies as a GPU miner in 2013, primarily focused on BTC, ETH, LTC as investment vehicles. He became interested in smart contracts and upon working with them, became involved with EOS and joined the EOSMetal team.
Find us on Telegram: https://twitter.com/EOSMetal
Find us on Twitter: https://t.me/EOSMetal
Please visit our webpage at: http://Eosmetal.io
You can contact us by email at: [email protected]
We thank you for considering us as a block producer and look forward to serving you on the launch of mainnet on June 3rd. Please don't hesitate to contact us for any questions about our candidacy.
-EOSMetal