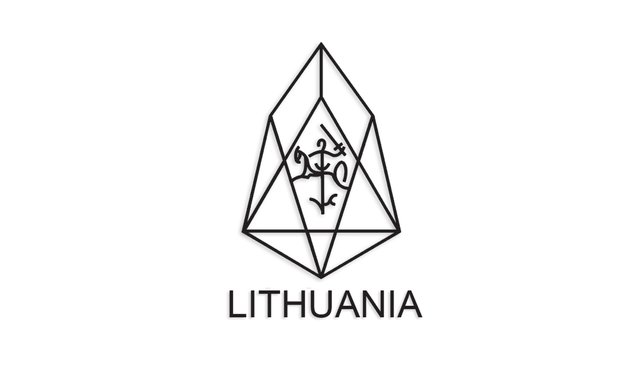 Crypto Economy Organisation is an associated legal entity (NGO) founded to represent social, legal and economic interests and responsibilities of the members as well as the entire crypto ecosystem stakeholders and satisfy public interests through activities of public benefit.
We create and support friendly environment for international crypto ecosystem development in close collaboration with other existing economic ecosystems, promote crypto economy in the society and encourage the permanent professional development of the members.
Crypto Economy Organisation is actively supporting the initiative of EOS Lithuania with a single goal to support EOS community with block production and mass adoption of EOS blockchain.
Our Mission
EOS Lithuania mission is to position and support the EOS blockchain as feasible, scalable and flexible decentralized application development platform to push forward decentralization of economy in the world. Our team consists of professionals and crypto enthusiasts who believe in distributed future, open governance and prosperous world. This is why we are sure that technologies behind EOS will develop borderless society and open new possibilities for everybody.
Our Values and Guiding Principles
LIBERTY – Freedom of life, self-governance, economy, and mind should be held in higher regard than code, systems and authorities, therefore, must be protected against financial greed, manipulation, and exploitation. We aim to maintain impartiality and financial, political and operational independence to protect interests of EOS community.
TRANSPARENCY – Transparency is a highly valued principle driving trust and prosperity. We aim to maintain relationships of transparency not only within our team but also with EOS community and collaborators.
INTEGRITY – Integrity is a key foundation for autonomous actors to build trust and collaborate. Honesty and desire to act in favor of whole EOS community is a true virtue of EOS Lithuania. We support one EOS mainnet, one single EOS community, and one EOS constitution.
COMPANIONSHIP – Cooperation and partnerships are fundamentals to achieve community-driven goals. We don't have a corporate structure, rank system or client-supplier relations, moreover, we hold our community and other Block producers as equal partners. EOS Lithuania is driven by mission and purpose; therefore, every EOS community member and partner is equally valuable to the purpose.
EOS Lithuania's Code of Conduct
Inspired by one of the best and most credible block producers @eosnewyork we are publishing our Code of Conduct. We think it's the most important part of commitment what every block producer has to set for themselves and make sure they stick to these values. There are some intentional similarities with EOS New York CoC. Thank you.
Commitment to EOS Community
We commit to maintaining an ongoing dialogue with the EOS community wherever conversations are being held, regardless of the size of the stake or the number of tokens held. We commit to listening, understanding, and achieving consensus with the EOS community, to the best of our abilities. We commit to educate, support and strengthen EOS community and the general public. It's a key to mass adoption.
Complying with the constitution
We solemnly declare to uphold and abide by the governing rules set forth by the community's democratically agreed Constitution. The EOS.IO Constitution is supreme and the only contract to which we are bound. We will not comply with any requests that are forbidden by the Constitution in order to protect the network from harm and malicious actions.
Abide by All Arbitration Decisions
We will abide by, follow, and enforce all EOS arbitration decisions that are enacted, without delay. We also will abstain from publishing personal opinions, comments or suggestions and will always remain impartial on active arbitration.
High Network Performance and security
We will dedicate our best resources to highest quality and reliability block production. We intend to redistribute all the proceeds rationally to support and secure infrastructure itself. We commit to take care of an EOS Lithuania BP and full node servers, hosting facilities and security of the network.
Honesty, Integrity, and Ethics
We declare we will always act with honesty and integrity while applying the highest ethical standards in all aspects of our conduct. This includes never colluding with other Block Producers or paying voters for their support or establishing a quid pro quo relationship with any party with regard to voting.
Financial freedom
We will maintain full financial independence at all times. This includes no operational control by any outside investors and no ownership stake held by any individual or entity that holds vested interests in other EOS Block Producers or the publishers of the EOS.IO software, Block.One. We are funded by Crypto Economy Organisation - an open international nonprofit association of crypto economy enthusiasts driven by a sole mission to satisfy public interests through activities of public benefit.
Political and Operational Independence
We will maintain full political and operational independence at all times. We will not directly manage or operate more than one block producing node within any singular EOS blockchain.
Common Goals and Cooperation
We will welcome all opportunities to cooperate with other global Block Producers, regardless of geographic location, that does not compromise our financial, political, or operational independence. We believe that cooperation is healthy for the whole ecosystem and allows for the completion of tasks larger than ourselves, including, but not limited to coordinating software upgrades, properly diversifying and securing network infrastructure across wide geopolitical regions, and always listening to the community's voice.
Transparency
We will provide full transparency to our operating team, partners, other stakeholders , and community while exceeding that required by law and the EOS.IO Constitution. The EOS Lithuania team will be transparent to the community and will always seek to exceed ongoing community transparency requirements as they evolve.
Amendments to our Values and Code of Conduct
Amendments to our Values and Code of Conduct will be informed by the community's will and will be broadcast to community members through all viable communication channels before formal adoption.
Web
BP Info
Telegram
Crypto Economy Organisation
cleos.sh tools for developers and users