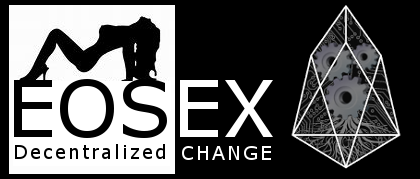 We are excited to announce EOSfinex - a high-performance, decentralized exchange to be built on EOS.IO
That was the tweet by the verified Bitfinex tweeter account linking to a blog announcement for what they describe as " The first high performance decentralised exchange to be built on EOS.IO technology."
The medium blog post titled Announcing EOSfinex quotes Bitfinex CEO J.L. van der Velde,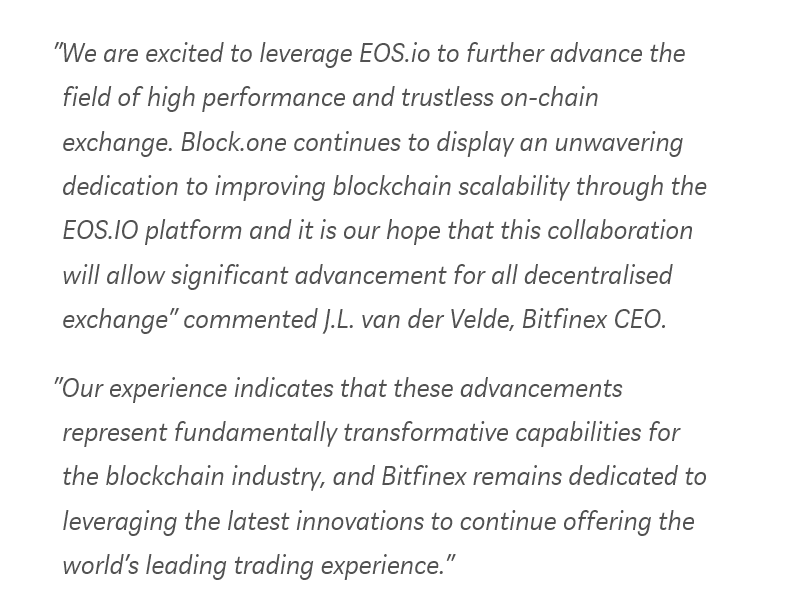 Exciting news for the EOS community and a win for "on-chain scaling" cranking up the game to a new level!
EOS everything! and be sure to checkout my initial post that looks at dynamic configurable settings for EOS.IO blockchains.
Thanks for dropping in...