EOS, The Great Liberator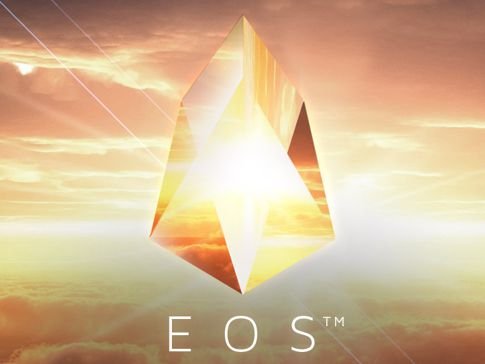 Written by Katie Roman, EOS Go Contributor.
With his latest creation, Dan Larimer seeks to disrupt the world's status quo by redistributing power and control
Jump onto any EOS chat online and the following phrases can be read:
"EOS to the MOON"
"EOS is the new ETHEREUM"
"EOS is going to change the world"
This kind of online cheerleading is fairly typical in the cryptocurrency world; every coin has its followers, and since most followers have invested time and money into the coin they follow, every coin has its die hard fans. Convinced that their coin will be the one that "changes it all", they take to their computers to sing the the praises of the tech, the team, and the community. They breathlessly relay the latest news, rumors, price charts, progress, and encourage each other to HODL through the highs and lows of the market. In this regard, the relatively small but dedicated EOS community is rather typical; they love the coin and often talk about its tech, its team and its ability to change the world as we know it. What sets the EOS community apart from other blockchain projects is that they might actually be right.
The Visionary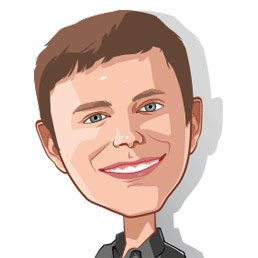 EOS is the brainchild of Dan Larimer, a mature blockchain developer in the emerging market of alt-coins. While many second generation coins are the result of first-time blockchain developers, Larimer is unique in that EOS will be his third creation and most ambitious project to date. He hopes EOS will become the blockchain platform that allows the world to "decentralize everything". He plans on doing this by creating a "software" that allows large online companies, or DAPPS to build and run on the EOS platform as smoothly and easily as they would any centralized software; this is a big task.
While blockchain technology has had some big wins (Bitcoin and Ethereum are the two "household names"), no one blockchain has been able to "crack the code" as of yet. There are problems. The technology is relatively new, and there are kinks - bugs to be worked out. Blockchains can be slow and congested; systems can go off-line and fall victim to virtual attacks. Not only can transactions be slow, but they can be EXPENSIVE:

Blockchains can be hard to build on as well - the foundational code is often hard to decipher, and very restrictive in their language requirements. What should an aspiring blockchain developer do?
Enter EOS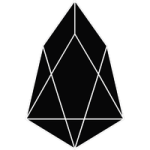 Larimer states that EOS will solve all these problems and more; the system will be able to process thousands of transactions a second, it will have NO fees, and it will be "out of the box" ready - in other words, all the pertinent problems currently perplexing the blockchain world would be no more. This kind of talk shouldn't come as a shock; the volatile alt-coin market rises and falls based on hype, and these kinds of claims are common place in the crypto world, but what sets EOS apart is that Larimer has already delivered on these promises twice before. The creator of not one, but two top 50 coins on coinmarketcap.com, his creations are among the fastest performing blockchains on the market. Bitshares, his original work, is a decentralized financial platform that in many ways, was ahead of its time. With Bitshares Larimer invented DPOS, or delegated proof-of-stake, a system that makes the energy intensive, and hard to break into mining model, obsolete. His next coding project turned into Steem, the backbone of Steemit, a social media site that pays its content creators directly. While other coin communities depend on a promise and a white paper, the EOS community has Larimer.
The New World Economy

If Facebook's Mark Zuckerberg's aim is to "bring the world closer together", Larimer's would be to reinvent it. A libertarian, he is not driven by accolades or riches, but rather philosophy. He envisions a new world order in which power and control lies far and wide, with community and cooperation taking center stage. When spoken about abstractly, Larimer's ambitions may seem euphoric, pie in the sky, or unfocused, but when one begins to explore EOS and the technology behind it, realization dawns that this tool could usher in a new era in humanity, one that could change it all.
This is not hyperbole; this is a real possibility. The central philosophy behind EOS, and almost all cryptocurrencies, is that of decentralization. Decentralization simply means that there is no central source of command, control, or power in the organization. Larimer took this a step further and invented the concept of DAC (decentralized autonomous company). A DAC has no captain on the ship, rather it lives and dies by the passion, involvement, and ingenuity of its community. EOS holders have real power in this system; in fact, they ARE the system.
EOS token holders will have a variety of responsibilities, each as important as the next. They vote for block producers (block producers are charged with securing the system and ensuring creating "blocks" or pages of the public ledger that are accessible by all in the system), they control which DAPPS can use the EOS bandwidth for their projects (each coin will represent a certain amount of bandwidth on the system), and holding EOS coins entitles them to "free" tokens given out to them as payment for certain DAPPS that end up using their system (possibly killing the ICO model that has come under heat as of late as regulators grapple with the crypto space). No other coin allots its holders as many perks, privileges or POWER as EOS; its function is truly unprecedented in the blockchain sphere.
Zoomed in, the technology can seem quite specific and inconsequential in the greater scheme of things, but zoom out and the revolution starts to take shape. In a centralized company, much of the profits, benefits, and power concentrates in a few, strong hands. The CEO, board of directors, majority share holders, etc, reap the rewards of a working class; the many for the few. The innovation and proclamation of a DAC is quite the opposite; wealth will be spread far and wide, opportunity is plentiful, and the fate of a company relies on those in the community that have built it, so they shall reap the rewards.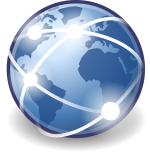 What does this mean? Well, let's do a thought experiment.
Need a home-loan? No need to go to the bank, plug in to your local blockchain-run lending company and get approved; the loan is processed immediately and the money is put into your online wallet. The contract is saved on the blockchain, so the terms cannot be altered. Since overhead is minimal, so is the interest rate; in fact, the company only charges a fraction of a percent on your loan.

Spending a great deal of time on Twitter? Do your tweets attract a good amount of traffic? What if every "retweet" you got resulted in money, and you could make your living by tweeting? It would only be natural; you provide the content that Twitter relies on, of course you should get paid.

Live in a country with hyper-inflation? Invest your money into a stable cryptocurrency that is secured not by a government, but by crypto-holders across the globe.
The implications are immense.
Meritocracy would be king. Democracy and capitalism, two often-times seemingly incompatible partners would finally peacefully co-exist. Our planet's most creative, artistic, and passionate souls could survive by their talents, without pesky middle men taking most of the profit. By cutting out centralization, EOS holders envision a world that is more efficient, accessible, and fair. With the EOS blockchain as the backbone of this redistribution of wealth, large swaths of peoples and nations can re-write their destiny; any and everything that exists online today can be reconfigured to perform on the blockchain - let that sink in for a moment.
This is a game changer. The world would be more meaningfully united.
The Opportunity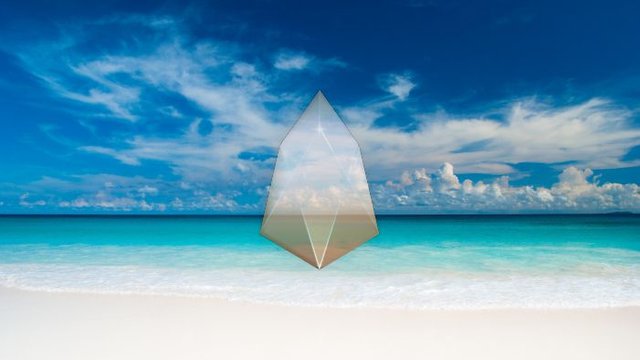 This worldview is reflected in the setup of EOS and the community building efforts already taking shape around the coin itself. Several online forums have been created to discuss EOS and the best ways to get involved. EOStalk.io is dedicated to anything and everything EOS and is built upon the Steem blockchain, the aforementioned Larimer project. There you can find posters from all walks of life discussing the latest EOS news and price charts.
Another option is forums.eosgo.io for a focused approach, aiming to become the go - to resource for community members come together to plan for the presumed June 2018 launch. The forum is a one-stop networking shop full of entrepreneurs, evangelists, and idealists all working together to breathe life into the newly forming EOS ecosystem.
On Telegram, several EOS centric chats have been created, with the main group boasting over 27k members.
A small, unofficial discord channel has a dedicated crew that logs in to discuss rumors and ideas about EOS and its latest developments.
The EOS sub-reddit is full of believers and naysayers arguing over the merits of the coin and its ability to deliver on its hefty promises.
In a decentralized system, these organically forming communities are key to the success of EOS; without a centralized hub, the deployment of EOS and the technology will literally be in the EOS coin holders hands.
The EOS community does not take the responsibility lightly, and those that share Larimer's vision are encouraging spectators to jump on the EOS bandwagon before it's too late. Early and committed involvement are essential to the success of EOS, and there are a variety of ways to get involved. Join any EOS forum and you can participate in the creation of a launch party, or organize a local meet-up with your fellow EOS enthusiasts. DAPP (decentralized apps) teams are starting to take form over in the EOS opportunities Telegram, and potential block producers are beginning to test the waters over at EOStalk.io, but it's not too late.
Since EOS is decentralized, there is no job interview, no secret club, no hand you must shake to join the movement - all you have to do is simply join. Find a niche where you feel comfortable, do some networking, make some friends, and work on projects that you enjoy. No where else is the barrier to entry so low.
The message radiating from the EOS community is clear; if you want to you make your dent in the universe, NOW is the time, HERE is the place, and EOS is the conduit.
---
GET INVOLVED!
EOStalk.io - forums.eosgo.io - Telegram - EOS Reddit - EOS.io - Github-EOSIO - Steemit - Discord