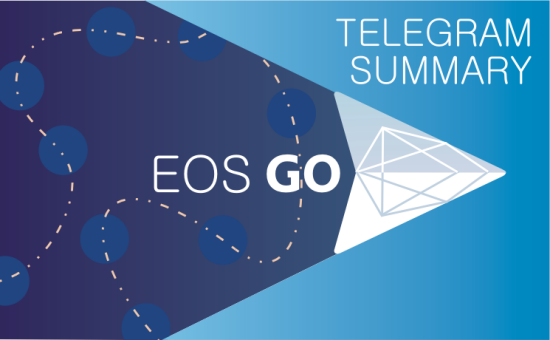 Since the release of Dawn 4.0 on Friday May 4, Dan spent significant time in Telegram answering questions for excited EOS fans.
In EOS general chat, some bad RAM moves: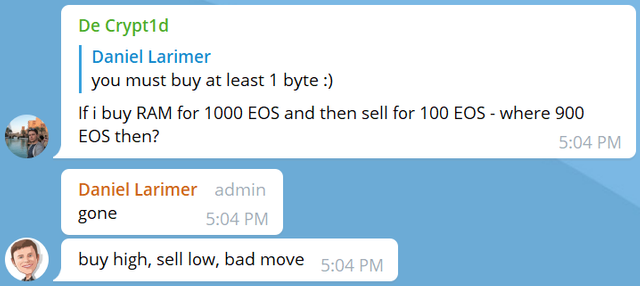 RAM purpose: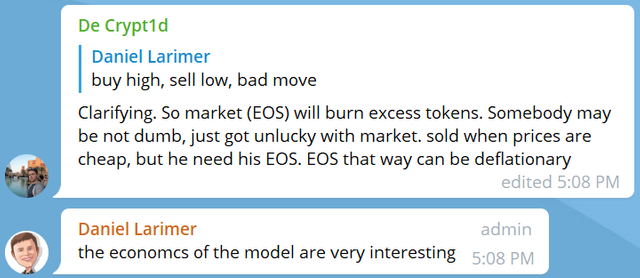 Bought and sold: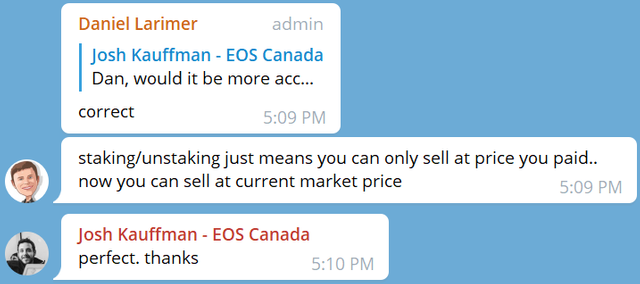 Renting out tokens for income:



Fractional reserve RAM: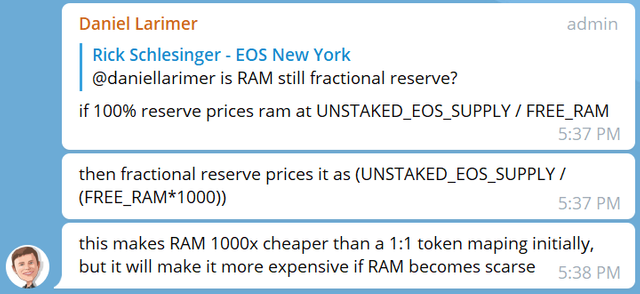 Comparing EOS to...: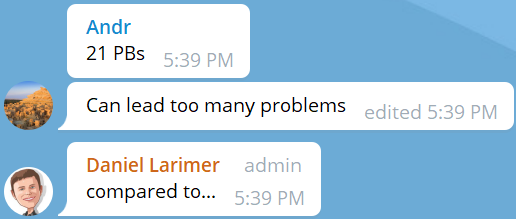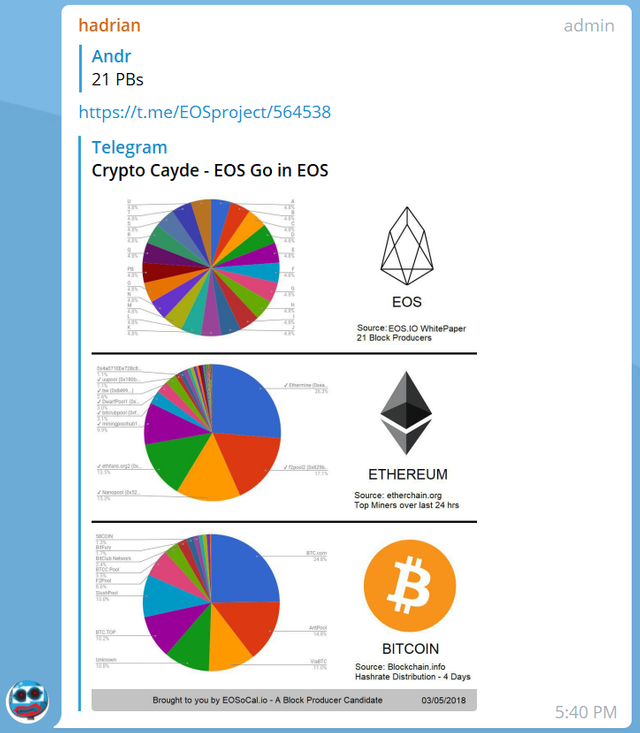 Community forks: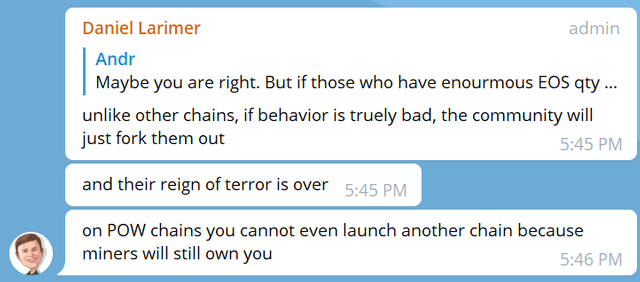 Alternate chains: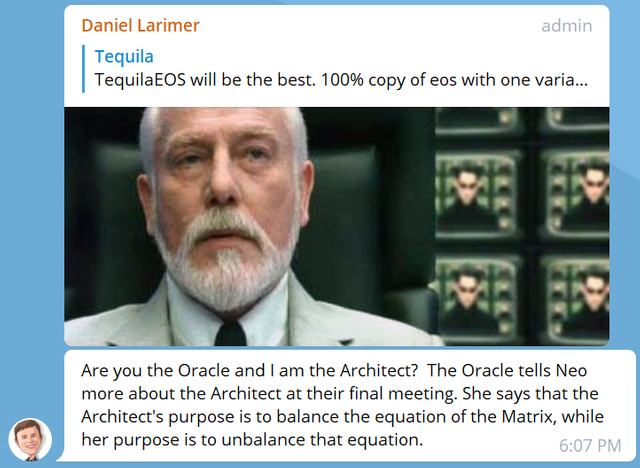 Side chains and RAM:


Dapp spread: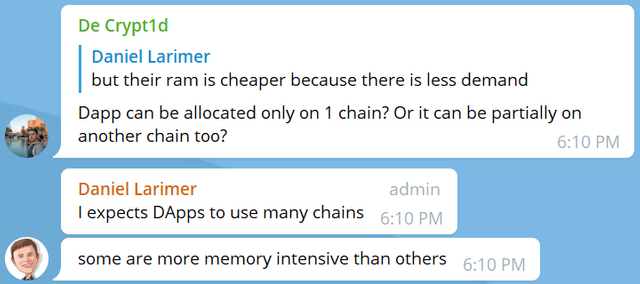 Side chain use example: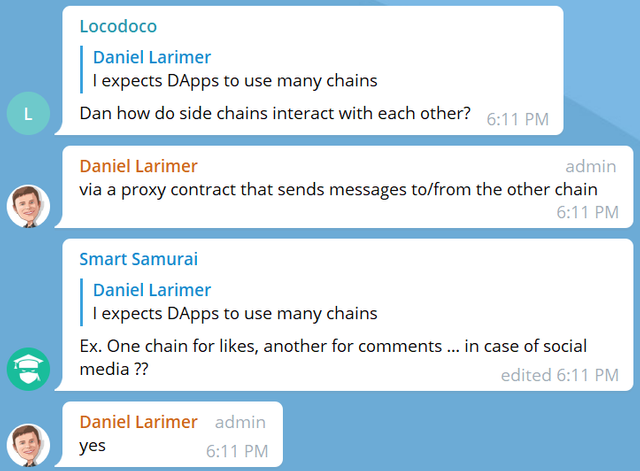 Choosing chains:


RAM options:


Node numbers vs quality:

Security without consensus: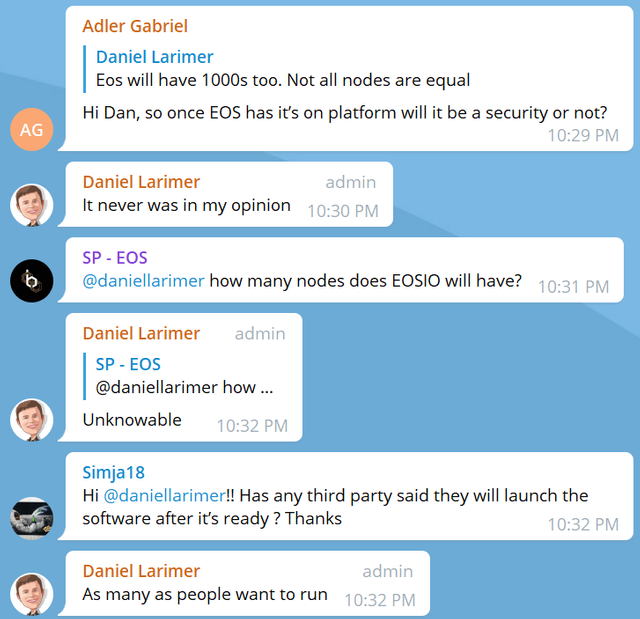 Dan could also be found in EOSIO Gov, where he defined taxation: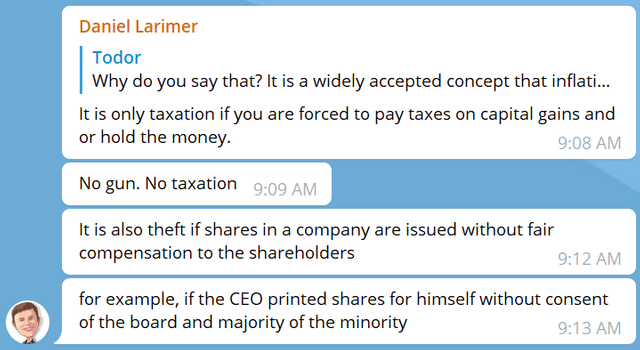 Later in the day, Dan shared his work: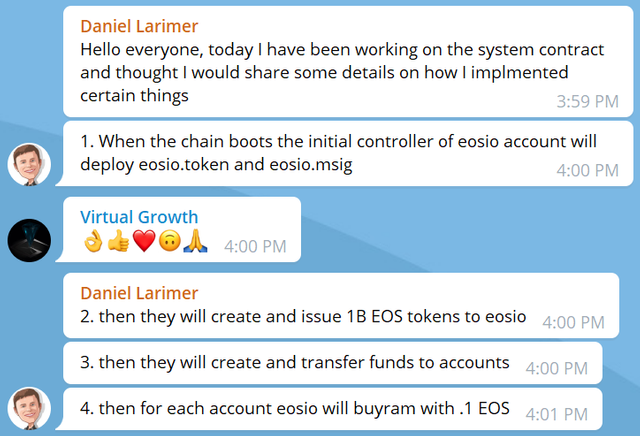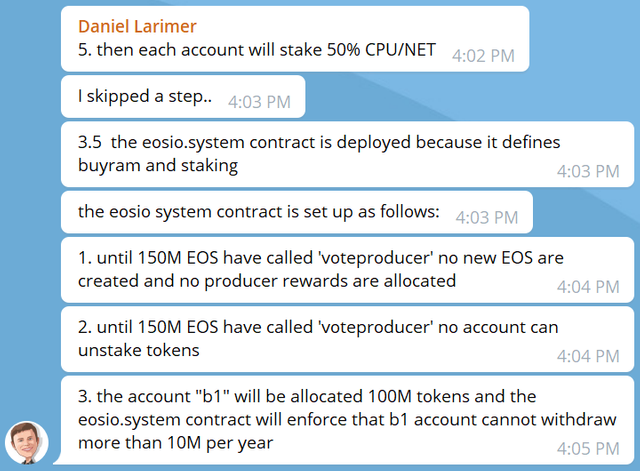 Getting 15% to unlock a chain: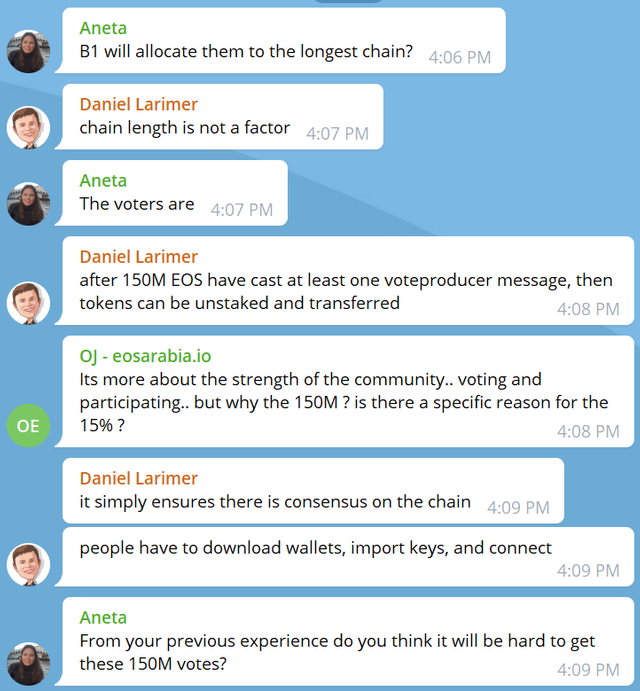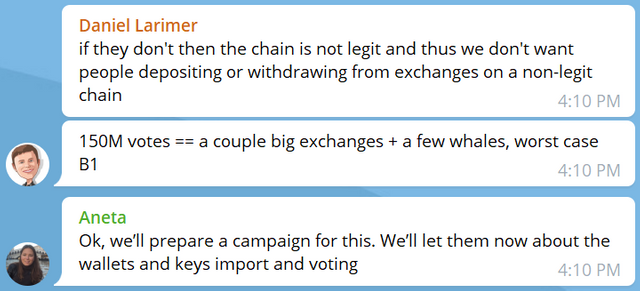 How Dan expects the chain to reach 150mil launch consensus: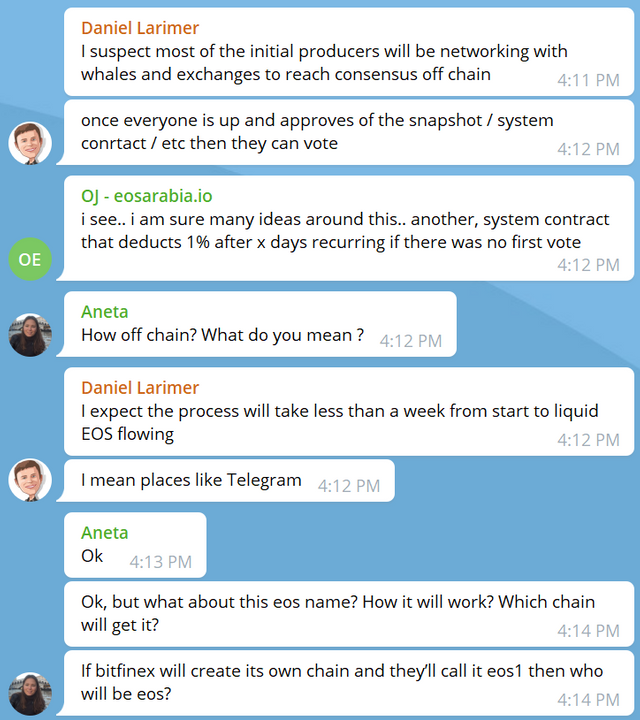 Decay or unlock: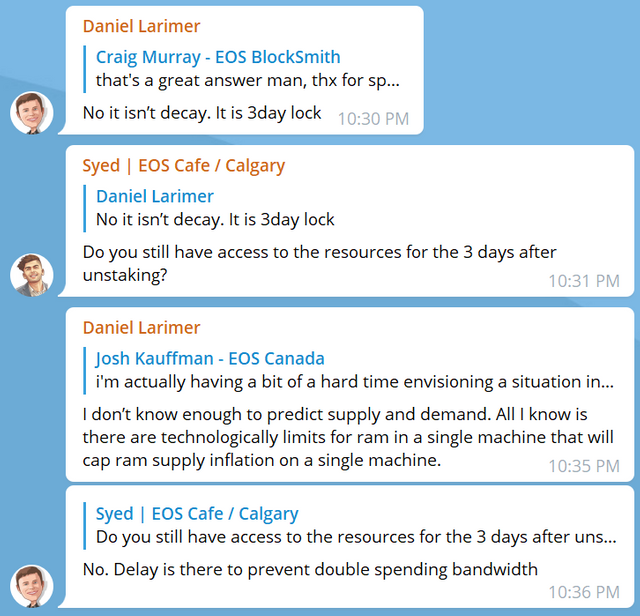 Dan shared his thoughts about one person one vote: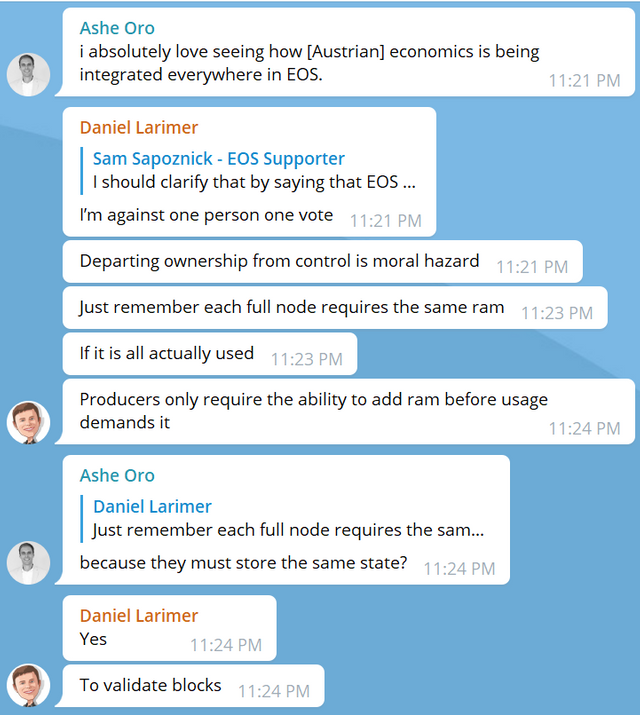 Upgrading EOS: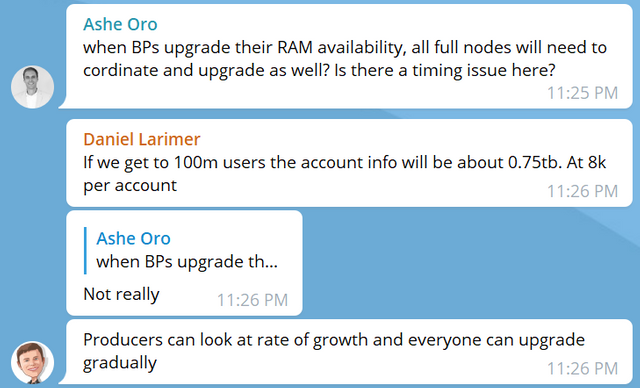 And of course, Dan spent a little time in EOS Price channel, to share: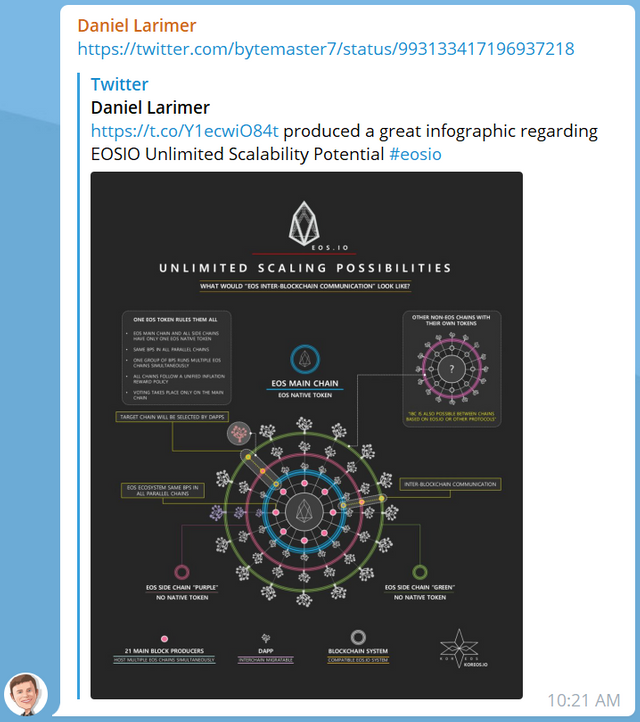 To spread a little love and freedom:

We Are EOS Go - Empowering EOS, First and Always.
---
EOS Go is the first source for EOS.
Software company block.one is creating EOS.IO and releasing it as open source code; thousands of individuals will need to come together to bring this new "internet of value" to life. EOS Go is uniting the community for a stronger EOS.
Go EOS!
How to Get Involved: