Today's EOS announcement in Korea was actually a three-for-one special, here's a quick summary with all the information collected to help everyone stay up to date.
Below is the YouTube video live stream of the announcements, skip to 1:01 for the action to start (Steemit won't allow video embed to include time information):
First announcement, summarized in a tweet from the official EOS account: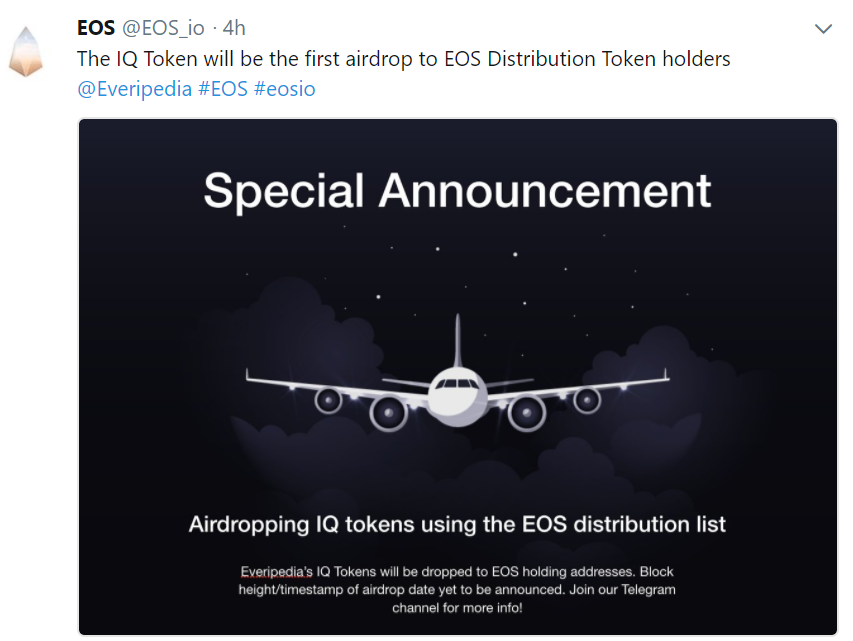 First reactions from the EOS Telegram general chat: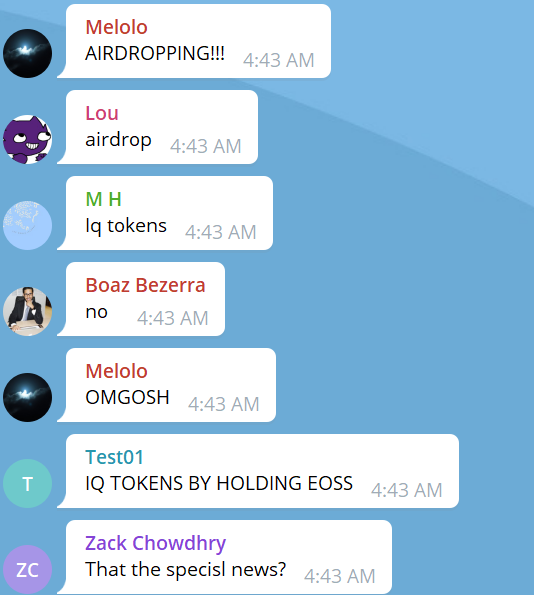 ---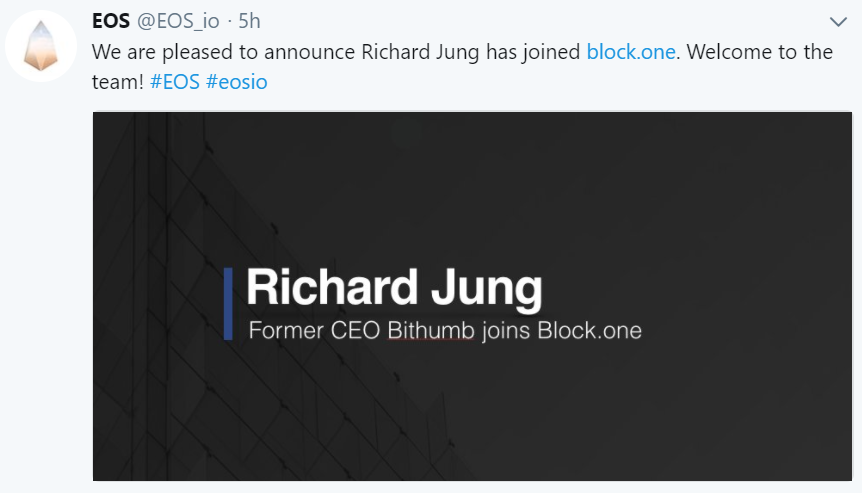 Reaction to the second announcement involved some confusion, as the former Bithumb CEO repeated his announcement in Korean. David Moss of block.one was there to help explain: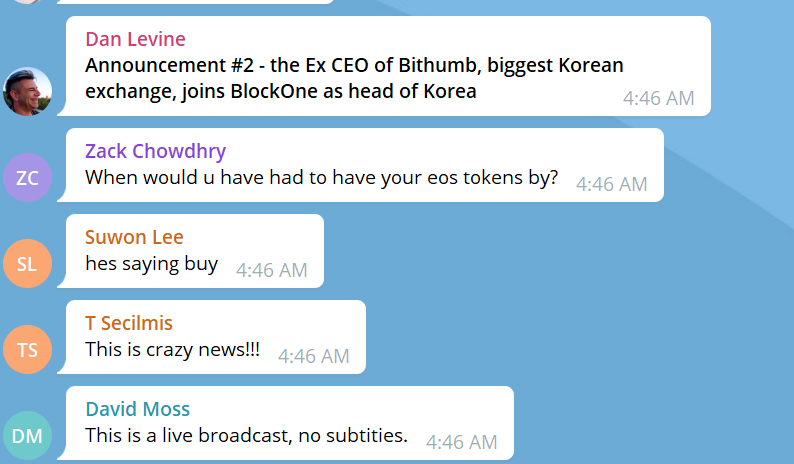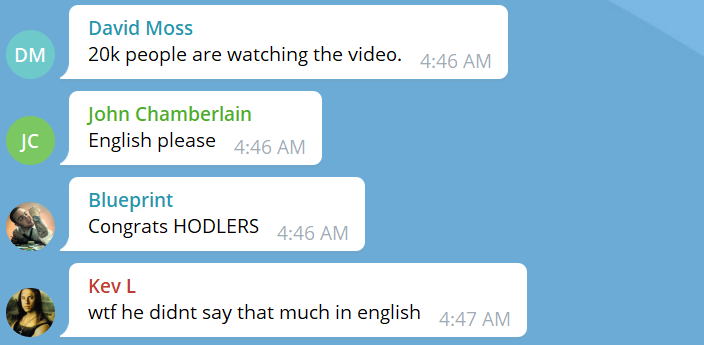 ---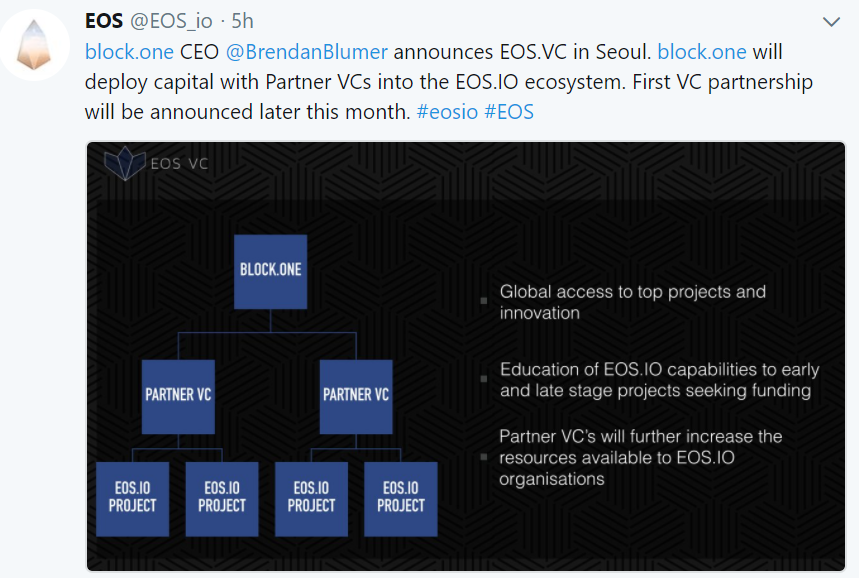 Telegram general chat, with David Moss again there to help: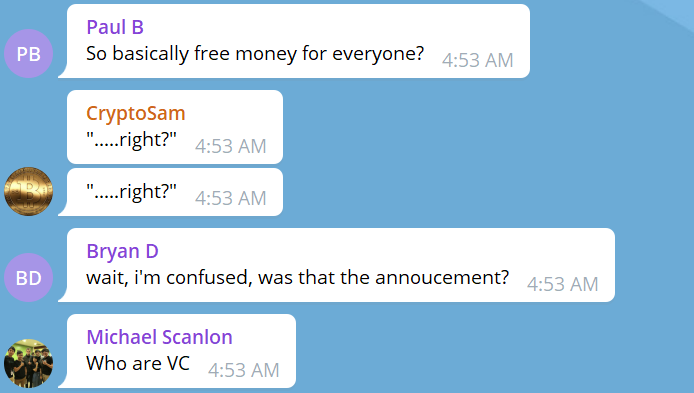 About four hours later Dan Larimer came into EOS general chat to further explain the announcement:

And mod Sandwich has been trying his best to spread the word in EOS Telegram: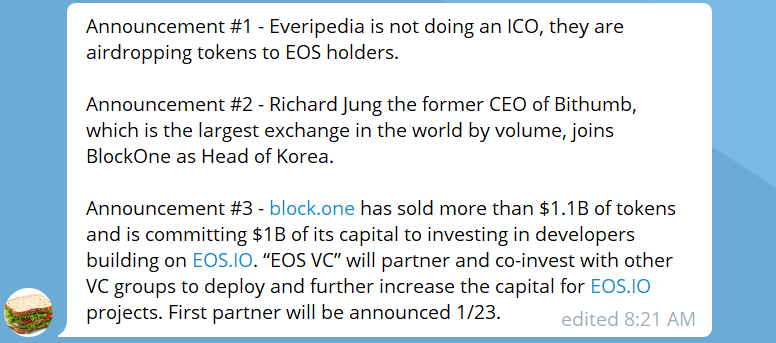 EOS Go is the launch community for EOS - future of the web 3.0 - as envisioned by block.one. Anyone can participate in this historic event by voting with tokens, attending/hosting meetups and launch parties, writing the EOS constitution, picking data centers for block producing, and much more.
If you're interested in being involved with the EOS genesis block, please start by finding your niche on the community forums and resteem or tweet EOS Go to help spread the word.
Check out BeyondBitcoin.club for weekly EOS Talks every Tuesday at 8pm EST with @officialfuzzy @steempowerpics and @africa !
Telegram users can receive announcements for these daily summaries and other community updates here.
Go EOS!