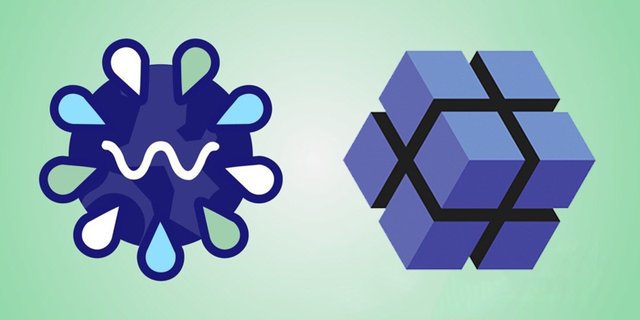 EOS Cafe Block is a founding block producer (BP) of the EOS mainnet. Currently a standby producer, we continue to fulfill our commitment in providing high-availability infrastructure for the EOS network. To date, we run heavily used public endpoints and provide fast response time. EOS Cafe Block is also developing one of the fastest and widely used block explorer (https://bloks.io) in an effort to keep adding value to the EOS network. We believe that by partnering with an EOS sister chain like Worbli as a BP we can continue to add value to the EOS ecosystem in general.
Worbli network is a secure, cost efficient and compliant financial services network. Enterprise businesses providing financial services and requiring a full AML/KYC client verification can participate in the growing blockchain space by deploying dApps leveraging fast and decentralized EOSIO blockchain operating system. On the other hand, a fully compliant blockchain user will have access to traditional financial services such as banking, exchange, leasing/lending, remittance, ecommerce, etc. because dApps deployed in the Worbli network provide gateways for moving crypto currencies to fiat currencies and vice versa.
In Worbli network, users have the freedom to choose which applications they would like to share their identity with. This allows applications offering traditional financial products that requires full AML/KYC and applications that do not require full AML/KYC to co-exist in Worbli network. And, with Inter-Blockchain Communication (IBC) is scheduled to be deployed in the future, the potential is limitless in bridging the various EOS chains and the current existing financial systems.
From the technical standpoint of a BP, being involved in various EOS sister or daughter chains will help mature our understanding of the potential of the EOSIO software such as the inter-blockchain communication, multithreading, security etc. There is unlimited learning experience that can be transferred among these different use cases, infrastructure setup and governance structure which in the end will benefit the EOS ecosystem as a whole.
In summary, the EOS Cafe Block team is committed to providing a reliable IT infrastructure for both the Worbli network and the EOS network. Our team is expanding and we strive in providing fast response time to resolve problems. If you want to learn more about Worbli network, you can visit Worbli website (http://www.worbli.io/) and join Worbli Telegram community (http://www.t.me/worblicommunity). And, if you are interested in becoming a user in Worbli network, do not miss the WBI token sharedrop (https://steemit.com/airdrop/@worbli/-worbli-sharedrop-and-launch-).
Telegram  -  @eoscafeblock
Twitter  -  @eoscafeblock
Medium  -  @eoscafeblock
Steemit  -  @eoscafeblock
Website  -  www.eoscafeblock.com