EOS Cafe Calgary: Who Should You Vote For?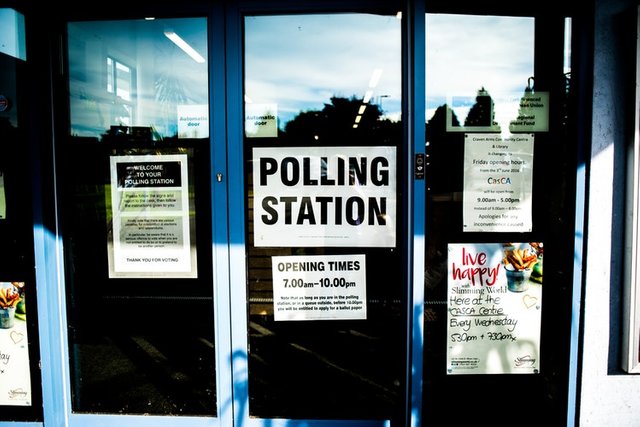 Hello EOS Community
After a long week of launching the EOS Mainnet, the EOS voting polls have now been open for almost 48 hours with less than 4% of votes registered. With the soft cap of 15% being etched away at very slowly, EOS Cafe Calgary has taken it upon themselves to promote voting in the community.

A thoughtful suggestion by Dan inspired us to share our top 30 block producer recommendations to the community. For the community, we also released a tutorial on how to vote in under 90 seconds. We have personally worked with all of these recommended block producers on our projects and we encourage other block producers to contact us for further collaboration!
Our Block Producer:
 
EOS Cafe Calgary - eoscafeblock
We are a Canadian 🇨🇦 block producer that has:
Fallback registration tools - EOSKEY.IO
Key generator and validator
Partnered with SFEOS – Space MMORPG
Partnered with UNICO – Cryptocollectibles as a Service (CaaS) platform
Support building Crypto-Cafes through EOS Café DAC
Our recommendations:
EOS Cannon - eoscannonchn
Strong technical team, large meetups in China, and strategic partners with security firms. Very helpful team for consistently translating block producer content from English to Chinese.
EOS Gravity - eosisgravity
Large Chinese community, international meetups and run the blockchain kindergarten to introduce the general public to blockchain and EOS.
Huobi - eoshuobipool
Large Chinese exchange with lots of promotional activities to increase the adoption of EOS. Information portal for all block producers to educate token holders to share content
EOS New York - eosnewyorkio
Professional team, leading the efforts on marketing, transparency and governance of EOS.
EOS Nodeone - eosnodeonebp
Very active Korean community, constantly active in educating EOS token holders and providing them with news and information related to the global EOS community.
shEOS - sheos21sheos
Servers in Iceland, strong technical team and awesome vision for empowering women in the blockchain space.
EOS Nation - eosnationftw
Very strong technical team, large global community outreach through ambassadors, helping bridge gap between east and west.
EOS Asia - eosasia11111
Crucial part of launch and really interesting upcoming Gems dApp
EOS Laomao - eoslaomaocom
Technically strong block producer, translating key documents from English to Chinese including EOS Whitepaper v2.
EOS Beijing - eosbeijingbp
Interesting Shadowzone project to create private smart contracts.
EOS Silicon Valley - eossv12eossv
Crucial in the launch processes and bridging gaps between the east and the west.
EOSYS - eosyskoreabp
First Korean block producer. Large community initiatives, great daily ICO tracker and eventual block explorer at eosscan.io
HKEOS - hkeoshkeosbp
High technically skilled, launched the Ghostbusters and EOS Core network.
LibertyBlock – libertyblock
Focused on security, did complete security audit of network during launch.
Greymass – teamgreymass
Easy-to-use desktop voting platform and light wallet called EOS Voter
EOS Argentina – argentinaeos
Validation tools for launch: https://github.com/EOSArgentina/firestarter
Bitfinex - bitfinexeos1
Verifiably transparent voting tools on exchanges. Will be making EOSFINEX, a decentralized exchange.
Bitspace - bitspacenode
Hackathons, conferences and SingularityNET partnership
Cryptolions - cryptolions1
Jungle Testnet, testnet monitoring and mainnet monitoring: http://eosnetworkmonitor.io/
EOS 42 - eos42freedom
Token leasing platform http://chintai-eos.io/
EOS Authority – eosauthority
Registration tools, snapshots and launch tracker.
EOS Canada – eoscanadacom
EOS Bios and eosc tools. Github
eosDAC – eosdacserver
Decentralized autonomous community (DAC) block producer that will create tools to make more tools for DACs.
MEET.ONE - eosiomeetone
Great community engagement through partnerships with other airdrop programs and tools such as Pomelo Wallet.
EOSREAL – eosrealbpcsg
Very hard working to help create the governance structure of EOS
EOS Tribe - eostribeprod
Focused on infrastructure, security and awesome infographics!
EOS Africa – eosafricaone
Strong technical founder, ambitious vision of placing an EOS node in every single large African university.
EOS Rio - eosriobrazil
Highly technically skilled, launched Ghostbusters and EOS Core, developer playground and an upcoming wallet.
Sw/eden – eosswedenorg
Eric is one of the most technically proficient people in the EOS ecosystem.
Join Us
EOS Cafe Calgary is a Block Producer Candidate for the EOS.IO Blockchain that is a joint venture between the EOS Cafe DAC and EOS Calgary. Join us at: