Announcing EOS BPAC - An EOS Block Producer Candidate
The EOS Block Producer App Coalition (EOS BPAC), headquartered in Bangalore, India, is a global alliance of 4 EOS application developers. BPAC represents the stakeholder community of EOS smart contract developers. The four founding members of the coalition are from BLOCKv (http://blockv.io), a programmable blockchain layer; Workcoin (http://workcoin.net), a decentralized platform for freelancers; SpringRole (http://springrole.com), a protocol for professional attestations; and, White Rabbit (http://whiterabbiticos.com), an ICO discovery and indexing platform.
We take the responsibilities conferred on Block Producers (BPs) seriously. As delegates of EOS token holders, our mandate will be to use the role of Block Producer to further enhance the EOS app ecosystem, with short and medium term objectives of:
continuously re-investing in the hardware and software infrastructure to run the EOS open-source protocol in a fast, efficient and reliable manner
indexing, classifying, and enhancing the discovery of EOS apps
building a robust set of developer tools to make it easier to write to the EOS blockchain, including programmable tokens
creating an open and transparent marketplace of freelance resources available to the EOS developer community via
WorkCoin promoting a global vision of the EOS community, through our community of application developers throughout the world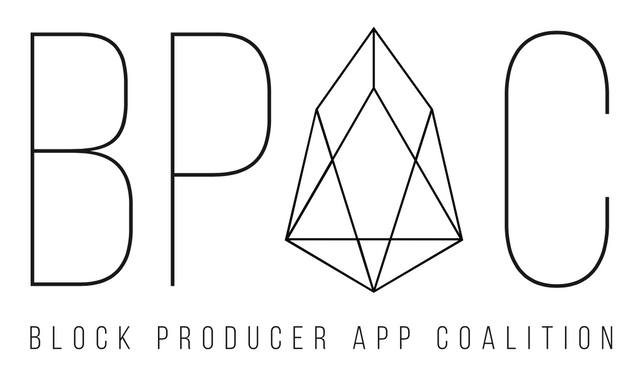 Team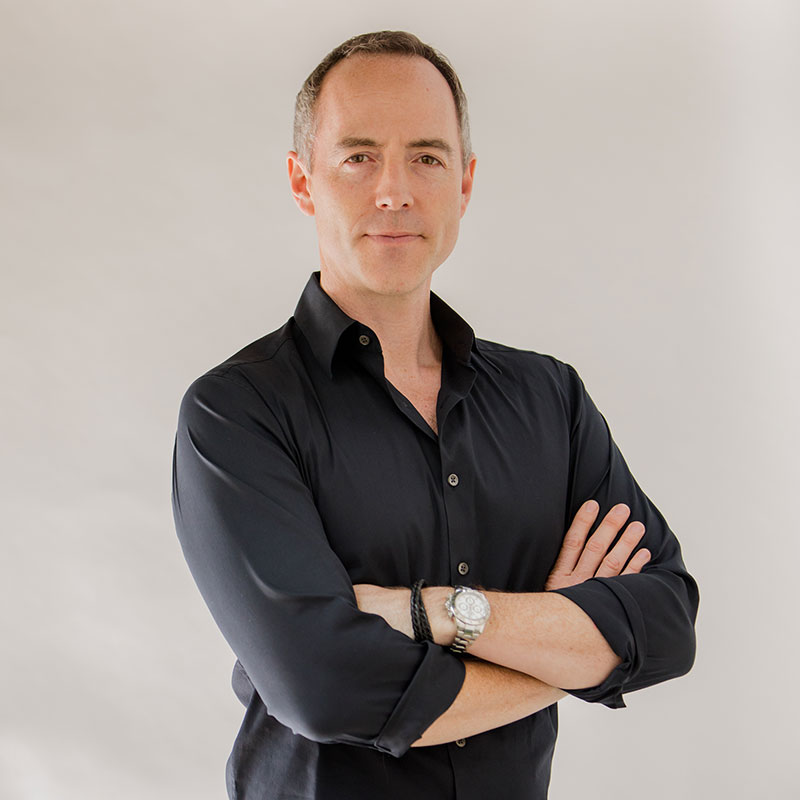 Reeve Collins (BLOCKv): Project Lead
Reeve has been a long-standing pioneer in the Bitcoin/Blockchain space and is currently creating an entirely new economy around digital goods as co-founder and CEO of BLOCKv. BLOCKv provides an innovative platform for the creation of a new asset class of virtual goods called vAtoms. vAtoms are interactive smart objects on blockchains that, for the first time, enable true ownership, scarcity, and programmability of digital goods. Prior to that Collins was co-founder and CEO of Tether. His efforts revolutionized the way currency is transacted by creating the world's first fiat currency platform on the Bitcoin blockchain.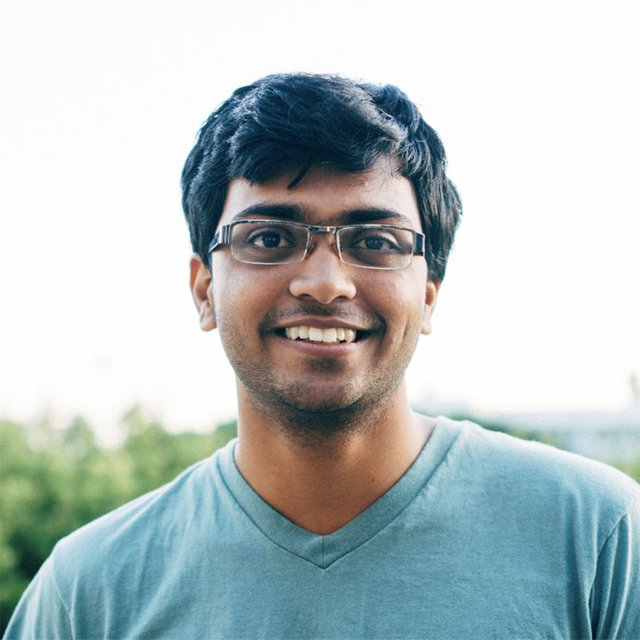 Kartik Mandaville (SpringRole) : Technical Lead
Kartik co-founded SpringRole in 2014. SpringRole is a blockchain powered protocol for attestations. He is also a Technical Advisor at Science Incubator, and their blockchain arm, in California. He graduated from Carnegie Mellon University with Masters from the Language Technologies Institute focusing on Big Data, Machine Learning and NLP. He has been invited to the White House to discuss immigration reform, won multiple hackathons, and been invited to a closed door meeting with President Obama.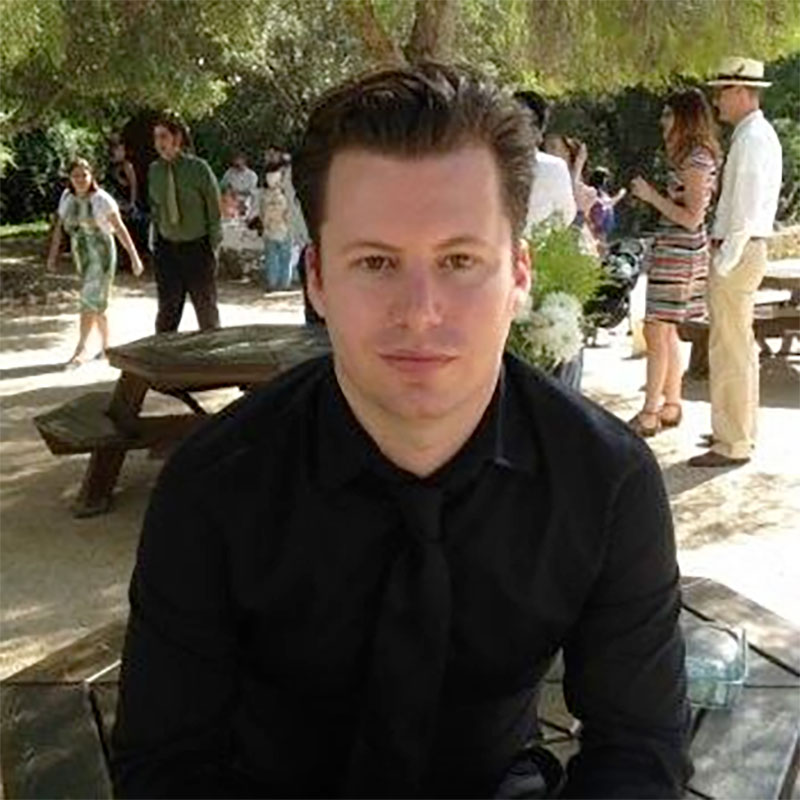 Kurt Braget (White Rabbit) : EOS App Store Lead
Kurt is a full-stack developer, product expert and hodler. He has worked on 100's of applications. Prior to founding White Rabbit, he has held roles of a CTO and lead developer on projects out of Amplify.la. In the blockchain space, Kurt has worked on many apps, including Talkchain (now Geekchat), one of the first Bitcoin chat apps on mobile, and Blockfolio. Kurt's digital currencies journey started in 2012 when he learned about Coinbase. Kurt is also fluent in Mandarin.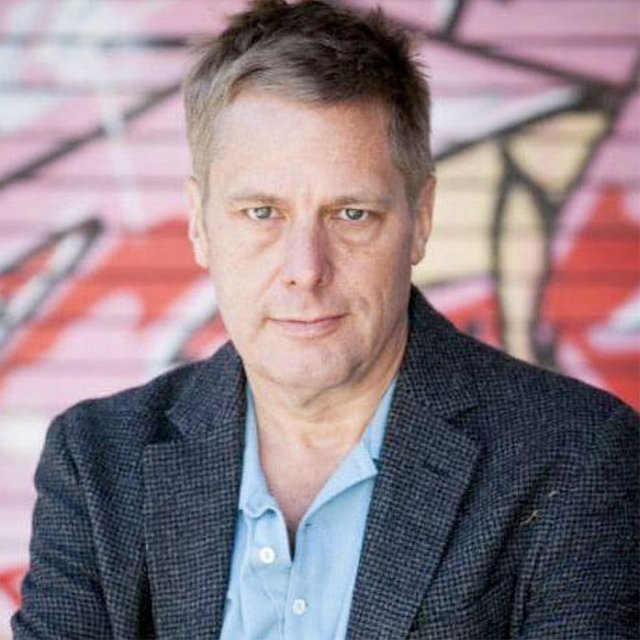 Fred Krueger (WorkCoin): Community Lead
Fred Krueger is a serial entrepreneur based in Santa Monica CA, and is the CEO of WorkCoin, the first complete decentralized freelance platform on the blockchain. Before WorkCoin, he founded Adconion, a large Internet Ad Network, iWin, an early leader in Internet Games, and MMX, a leader in the top level domain space.
Why Us
Applications grow the EOS platform
BPAC is focused on the app community. When Steve Jobs launched the iPhone App Store on July 10, 2008, there were 500 applications available. As of today, the store features over 2.1 million apps. Applications, and application developers, are the lifeblood of platforms, such as iOS, Android, and EOS.
BPAC is an open coalition of decentralized apps that intend to launch or focus on the EOS Platform. Founded by WorkCoin, SpringRole, WhiteRabbit and BLOCKv, but with an open membership model, we intend to give voice to the application stakeholders on EOS.
BPAC will also offer a deep set of developer tools and infrastructure to benefit the EOS developer community. BPAC and BLOCKv are introducing application developer tools and programmable tokens "vAtoms".
Developer Network
BPAC has deep connections with the EOS developer community worldwide. As some of the earliest converts to the EOS platform, we have direct experience with EOS testnets, and are working with local groups to socialize the platform. This includes socializing the platform with the developer community in India, U.S., Europe, and other places in the world.

BPAC App Developer Meetup in Bangalore India, Saturday, May 12, 2018
We maintain maximum network flexibility and constant communication with the EOS community (via the official EOS BP & Testnet Telegram channels) to integrate ever-evolving industry best practices. Our single node testnet is up (
http://testnet.bpac.io:8888/v1/chain/get_info
) and we have joined the registered testnet with the
@EOSGO
launch group.
Location
Bangalore, India is an ideal location for a Block Producer given its regional technical excellence and contribution to geographic, jurisdictional, and topological diversity of the EOS network. As of today, BPAC is the only Block producer on the Indian subcontinent with a non-virtual tech implementation roadmap. India has a population of 1.2B people and we believe that EOS will see serious adoption in the country.
We also have offices and staff at two other locations: Santa Monica, CA, and San Juan, Puerto Rico to ensure 24/7 tech support and community outreach.
Our Technical Infrastructure
We will use the following base configuration:
Main Cluster: Dual Xeon Gold 6137 + 768GB RAM + Intel X520 DP 10Gb SR/SFP+
Firewalls: Application Firewall, Service Firewall, Management Firewall Intel Xeon 16GB RAM each dedicated hardware.
Switches: 10G Public Switch, 10G Service Switch, 1G Management Switch.
In addition, our BP network will scale servers and RAM as needed to maintain optimal throughput as the EOS network grows. We will continuously monitor performance metrics and proactively upgrade resources to solve for bottlenecks of performance to the chain.
Roadmap
Community Benefit Project
Our goal is to support developers and users of EOS. One of our first objectives is to educate and support developers who have built on Ethereum with transitioning to EOS.
We provide free educational resources to developers, available online and at meetups throughout the world via our app coalition network. We build free tools, via BLOCKv, for developers looking to build on EOS or move their tokens from Ethereum to EOS. Additionally, we are working with state governments in India to setup blockchain training for students.
In addition, BPAC is building and and will maintain an EOS application directory for all applications being built on EOS. https://eosappstore.bpac.io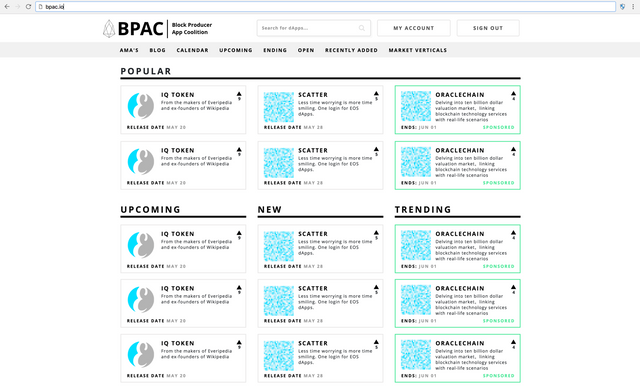 Values
BPAC aims to create an environment to develop the developers. Our focus is on how to best nurture and support dApp developers in a manner that offers unbiased aid. We believe that dApps are essential to a strong blockchain and will provide assistance to those trying to develop and launch dApps. Any developers needing assistance will always be greeted with a welcome.
Dividend Position
EOS BPAC will not offer payment in any form to voters for any reason. Our updated policy is always available at our website
https://bpac.io
.
Contact Us
Website:
https://bpac.io
Steemit:
@eosbpac
Telegram:
http://t.me/eosbpac
Twitter:
@eosbpac
![developer.jpg]