Be a participant in the election of EOS Block Producer! - Be part of the EOS legislature (More trusted interfaces are being updated)
VOTE for your preferred Block Producer Candidates - Now is the time for the EOS token holders to participate in this grand experiment of distributed governance on a blockchain network as 15% of the tokens have to be staked for voting in order to enable #EOSMainnet
---
-Inspired by EOS New York's "Your Vote Matters" serie, this short article is intended to provide some more information on the latest EMLG statement and to encourage more token holders to be part of this grand experiment of distributed liquid democracy.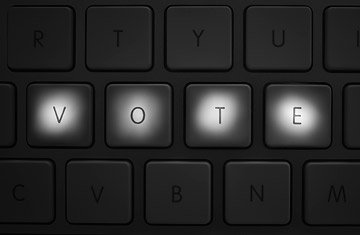 ---
A Governed Blockchain
As you may know, EOS is governed and empowered by three (3) independent parties/powers:
---
If you want to know more about the mechanism behind you can watch this presentation where Ian Grigg and Eva Stowe talk about governance on EOS:
---
As discussions in EOS Governance Channel and EOS Block Producer Channel continue, now is the time for all other average EOS token holders to be participants of one of the blockchain networks that has one of the most (if not the most) decentralized token distribution: Block Producer Candidate EOS Argentina have produced a nice token distribuition graph from the token distribution snapshot.
---
Below are some of the interfaces that we recommend:
---
❗️CAST YOUR VOTE SECURELY❗️ - Trusted voting guides (more sites are being updated as we validate their source codes, we also encourage other Block Producers to recommend the sites/interfaces they trust so that the token holders can recognize them more easily):*_
---
If you've developed a wallet and wish to be added to this list to drive more traffic, please contact us on Telegram at: EOS42, in this early stage, it's important for all BPs to cross-validate each other's interfaces to get the message out there so that the general voters don't get phished by malicious actors.
---


EOS42 is an EOS Block Producer Candidate based in London, UK
---
Social
Website
Twitter
Telegram
Instagram
Youtube
LinkedIn
Weibo
Bihu