EOS Costa Rica Update - July 21st 2018

Hola EOS!
The below update is an effort to keep our supporters and the EOS community informed on some of the most relevant articles of the week as well as the different initiatives we are working on at @EOSCostaRica.
Our Recommended Reading List:
EOS Costa Rica News
First Panama Meetup
We were thrilled to collaborate with the Panama Blockchain Embassy and local EOS developer Julián González @jga to host the first EOS meetup in this country and continue to expand in the region.
Online Workshop: Git, Github and Open Source
We hosted a free online workshop in Spanish for anyone who wants to learn about version control with git, best practices and building open source software. Our lead OSS developer @gaboesquivel focused on the git command line, how to take advantage of github features, modern software development workflows and the importance of collaboration to build open source software.
Update to Technical Roadmap
Our technical team updated our roadmap to include hardware improvements, RAM roadmap, network architecture and regional expansion. We also visited other data center providers in the region for distributed failover servers. We published our Block Producer Compartment diagram seen here: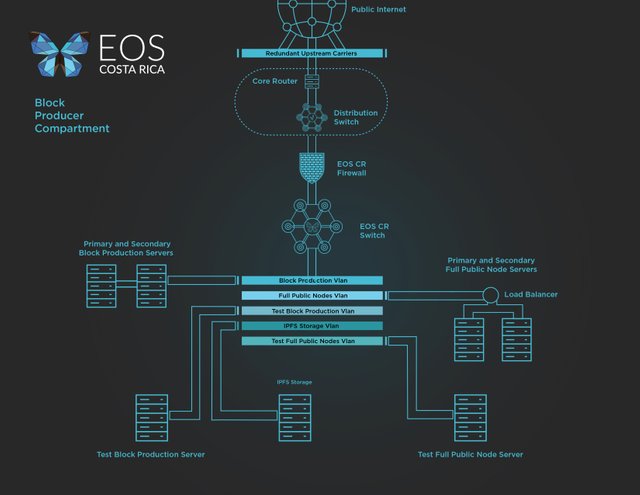 Compliance with BP.JSON validator tool
Our team verified that our BP.JSON complied with the Validator Tool criteria build by @EOSNation allowing voters to confirm Block Producers disclose necessary information to the community.
Proxies that are supporting @EOSCostaRica
Below are the proxies that selected EOS Costa Rica independently using their own criteria. We found their vote using @EOSMedi tool Vote Tracker. Thanks for the support!
goodguys4eos
Dutcheosprox
EOSWatchdogs
InvestingWad
FreedomProxy
haytembxhage
ottomagiceos
detroitproxy
baremetalbps
lukeeosproxy
bonaireblast
eatherington
gyytkojwgage
gu4dimztgqge
guzdimzvgege
gyztonrsgege
gu4tonzrgqge
minnowproxys
gmytqobsgege
heytmmrqhege
beanzmachine
EOS Networking
This week's highlight was our participation in the EOS Community Conference in Seoul, Korea. We continue to invest in our network and meet as many people working to build the EOS Network. We want to thank the Korean community, all the BPs that supported the event and especially Hahn from @EOSNodeOne for the extra effort he put in to make sure it was a success.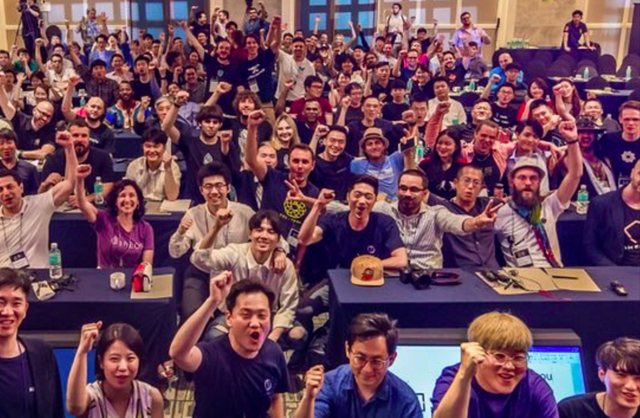 We were glad to meet with Shaheen Counts from @EOSBlockSmith during his trip to Costa Rica. We also met with @EOSAmsterdam in Amsterdam this week to discuss EOS security collaboration.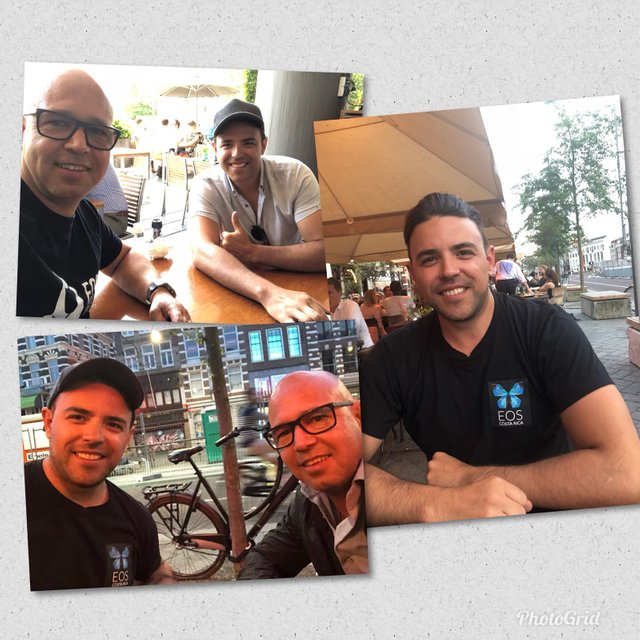 Looking forward to any feedback below.
Thanks!
EOS Costa Rica is a Block Producer Candidate
Website
Twitter
Github
Meetup
Youtube
Telegram
Discord
API Endpoint : https://api.eosio.cr