Many Cryptos don't have a real world Use Case and many others are trading on the potential of future usefulness when IF their project teams can successfully develop what they've promised. Even though EOS is only really a couple of months old, it is already demonstrating that there are at least 2 significant niches where it has a distinctive advantage.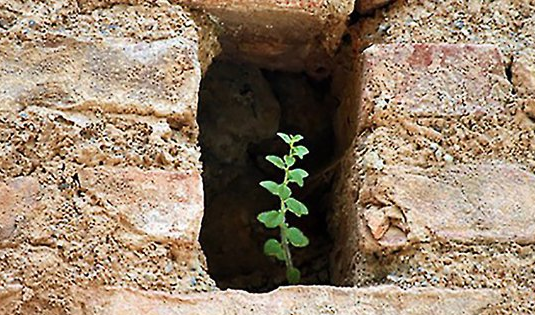 Source
I explained months ago Why I am Super Excited about EOS and it still is the largest bet of my life, but despite the recent Crypto market downturn I am becoming increasingly optimistic that I am on a winner here. I have been poking around some of the early Decentralised Applications (DApps) that have come out on EOS and so far I like what I see. But before I delve into these Niches and the leading DApps in those Niches, let me first acknowledge that – YES – EOS does have some teething problems. There is RAM price speculation, CPU Staking/Spamming, frequent Orphaning/Uncle-ing of blocks, upcoming Forks and there is some ongoing controversy around the Governance – BUT none of these problems seem insurmountable with a bit of maturity of the technology and none of them seem more than a minor hindrance to these early emerging DApps which are already being adopted.
---
Niche #1 - Gambling
There are a lot of Cryptos on the market who are targeting the lucrative Gambling industry and some of the primary attractions of blockchain technology are that it is decentralised (therefore can pervade jurisdictional law) and it can also be "Provably Fair" so that players don't get scammed. However, the slow speed and high cost of transactions on other blockchains have proven to be a barrier to the fast paced online Gambling DApps which require fast, cheap micro-transactions to keep players engaged while offering an attractively low "House Edge". This is where EOS excels with a functional Smart Contract platform that operates at high speed and low cost.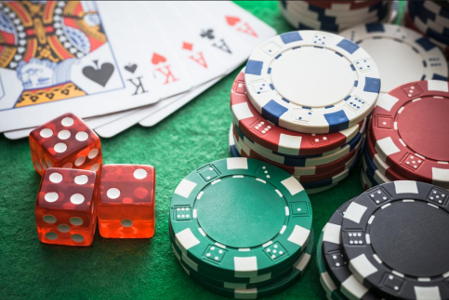 Source
The early market leader in the EOS DApp Gambling space is EOS Bet – who initially implemented both Dice and Slots on the ETH platform and withdrew due to high costs and slow network speeds. They are already offering a simple random number betting application where you can choose your odds and bet with a relatively low 1.5% house edge. They are doing an "Interactive Airdrop" where you get free BET tokens for every bet placed (currently 1 BET token for every 10 EOS wagered) and their Whitepaper states that profits from the House Edge will be redistributed to BET token holders. According to DApp Radar they already have enormous turnover and have more transactions in a 24 hour period than the Top 50 DApps on ETH summed together – by a massive margin. This is actually huge! There is also Deos Games and EOS Lottery nipping at the heels of EOS Bet so this Gambling Niche on EOS is looking ready to explode. These gambling providers will bring in slots, poker, blackjack and other casino games in short order. If you're invested in any other blockchain Gambling Crypto then you need to take a look here because if your Crypto is not moving to EOS it's likely they will miss the boat and go to zero.

Source
---
Niche #2 – Gaming
There are also a lot of Cryptos on the market who are targeting the Gaming industry. Typically Gamers are younger generation, tech savvy, early adopters and so there is a genuine belief (that I share) that Gaming could be one of the sectors to drive the mainstream adoption of Crypto technology. EOS is again very well suited to Gaming DApps due to the Smart Contracts with high speed and low cost micro-transactions.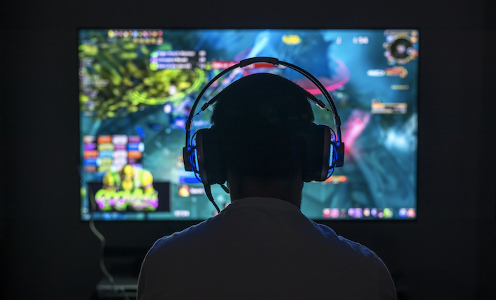 Source
The early market leader in the EOS DApp Gaming space is EOS Knights – which is classed as an idle game, though underneath the seemingly mundane gameplay is an economic system where items and materials can be crafted and traded for real EOS. In some respects it is an advancement on Crypto Kitties where Digital Assets are created and traded for real value, though here there is in-game value being attributed to the Digital Assets. In other words, they are useful inside the game itself. There is a fairly extensive Smart Contract behind this Game, so if you want to have a Deep Dive into how DApps work, this is a great example. The code for the game is open sourced on Github so I personally have been having some fun not just playing but poking around the code to see how this game works. There is also Wizards.One and Monster EOS emerging in this space and both are good functional examples of basic Gaming DApps on EOS. Quality and original games do take some time to develop so while this Niche may be slower moving, Gaming DApps on EOS are just starting out.

Source
---
I don't think it is a co-incidence that these DApps have been launched in the last 2 weeks and we have seen a big rally in EOS of over 30% in the last week. I do personally believe that EOS was oversold and now the market is starting to realise that there is huge potential in this technology because of these emerging DApps.
DISCLAIMER – This information is for general information only and should not be taken as financial advice. I am not a financial adviser and I encourage all readers to seek independent financial advice before investing in any Cryptos.
---

Images and Credits
https://www.flickr.com
https://www.medicalnewstoday.com
https://dice.eosbet.io
https://dappradar.com
https://www.perimeterguardian.com.au