Company Information
BlockchainLab was founded in March 2017 as a response to the growing demand for consulting services in the field of cryptocurrencies and blockchain solutions in Ukraine.
Some members of our team were engaged in studying blockchain technology and cryptocurrencies since 2011. In recent years the BlockchainLab team has been involved in the creation of a number of blockchain products, startups and solutions, which work successfully till now. In 2013 the project 'btcu.biz' was founded, which now gives the possibility to buy cryptocurrencies quickly and safely in 20,000 kiosks throughout Ukraine (url).
Since 2017 the competence and range of services provided by the company have been significantly expanded. Now we provide blockchain related services — consulting, smart contracts development and audit.
Community Benefit
In the fall of 2017, BlockchainLab started internship program for students interested in EOS technology. And now we are proud that some of them joined our team. And we definitely plan to make such internships a constant practice.
BlockchainLab takes an active position in the development of the blockchain community. Free blockchain consulting is provided for startups — residents of the innovative park UNIT.City.
We regularly organize events and conduct various educational programs.
In May 2017 in Kiev, the first in Ukraine Ethereum meetup was held (url).
The event dedicated to the introduction of Bitcoin futures took place in December 2017 (url).
And recently, on April 20, 2018 BlockchainLab in partnership with Cryptolions.io organized and conducted 'Kyiv 1st EOS Meetup' (url).This event gathered crypto activists, developers, EOS investors with the purpose of creating the Ukrainian EOS community.
Team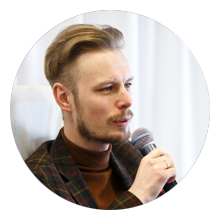 Stanislav Podyachev — Founder / MBA degree (LinkedIn)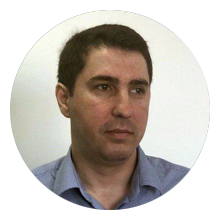 Anton Storozhuk — Expert, Project CTO / Computer Science degree (LinkedIn)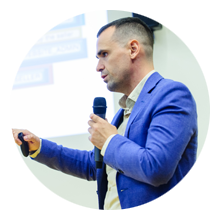 Anton Chernykh — Visionary / Computer Science degree (LinkedIn)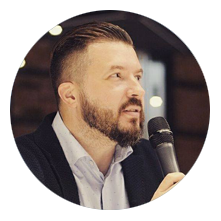 Tymur Mykhailovskyi — Managing Partner / PhD (LinkedIn)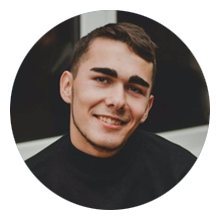 Ilya Oleksiuk — Chief Blockchain Developer / Computer Science degree (LinkedIn)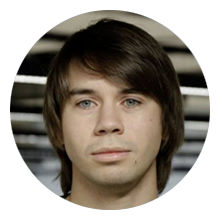 Vitaliy Rudakov — Chief Blockchain Researcher / degree in Engineering  (LinkedIn)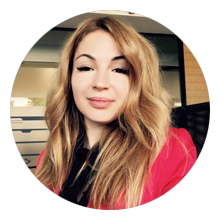 Olena Osipova — Project Manager / degree in Accounting and Audit
Technical Specifications 
We are aimed to deliver industry leading hardware with best-in-class performance and maximum value for EOS blockchain.
Main Server:
CPU: Intel 2x Xeon E5-2630v3 - 16c/32t - 2.4GHz /3.2GHz
RAM: 128GB DDR4 ECC 1866 MHz
RAID: 2x460Gb SSD NVMe
Backup Server:
CPU: Intel  2x Xeon E5-2630v3 - 16c/32t - 2.4GHz /3.2GHz
RAM: 128GB DDR4 ECC 1866 MHz
RAID: 2x460Gb SSD NVMe
All the servers are located in Canada. In 2018 we plan to upgrade servers to have at least 1 TB of RAM and set up additional servers in Europe to secure our infrastructure. In 2019 we will run our own rack having 4 TB of RAM in total with multiple cores/threads and high-frequency CPUs that will help to solve most challenging computing issues and fit all needs of EOS Network and its community. 
Testnet BP Node
Node IP: http://167.114.119.183:8888
Node Name: BlockchainLabEOS
Telegram: https://t.me/BlockchainLabEOS
BP Candidate Roadmap
We intend to reinvest BP inflation reward for the development of infrastructure, support of the EOS community, conduction of meetups and conferences, educational programs on EOS and DApps, internships for students.
We plan that by the end of 2018 EOS will be integrated into our existing projects and will be available for purchase in 20,000 kiosks throughout Ukraine.
We are planning to start the new internship program in September 2018.
On October 18-19, 2018 we will take part in Kiev International Economic Forum as partners.
And in December 2018 the 'EOS Conference Kyiv' will be held. We are planning to involve the best experts, developers and famous investors in the conference to share best practices and experience with community.
Position on Dividends / Vote Buying
BlockchainLab adheres to a strict non-payment for votes policy.
We commit to not pay for, nor offer any financial compensation to voters for their Block Producer vote.
Public Presence
Website: https://blockchainlab.me
Steemit: https://steemit.com/@blockchainlabme
Facebook: https://www.facebook.com/BlockchainLab.me
Linkedin: https://www.linkedin.com/company/blockchainlab-me/
Telegram: https://t.me/BlockchainLabEOS