Coindesk Libels Dan Larimer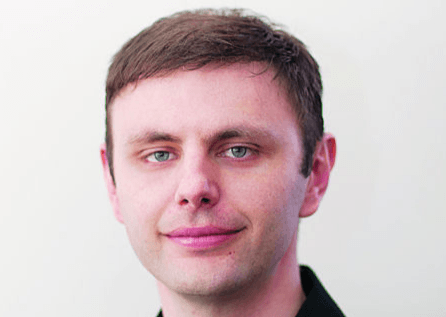 EOS CTO and Steemit Co-Founder, Dan Larimer
Earlier this week Coindesk published its first story covering EOS, written by Aaron Stanley. Considering that EOS was one of the sponsors of Consensus 2017, it was surprising to see that the coverage of EOS was more negative than I would have expected.
By this I don't mean it was merely a balanced story that included the good and the bad. The Coindesk story actually went so far as to print libel against Dan Larimer, the founder of EOS (and Steemit). The article quotes sources accusing Larimer of counterfeiting Steem and BitShares tokens and of running EOS as a Ponzi Scheme.
Let me break that claim down for you.
Stanley's article was written in the standard journalistic style. First the claims and potential benefits of the new startup were explored, followed by interviews with various industry experts discussing strengths and weaknesses of the new blockchain contender, followed by a higher level summary by another expert. So far so good.
One of the signs of maturity of a new industry is when independent industry media begin to report the bad as well as the good, instead of acting as cheerleaders.
While balanced journalism is important and valuable in the cryptocurrency space, in a highly competitive industry full of strongly opinionated people, there is also the risk of giving too much credit to "experts" with conflicts of interest.
It appears to me that Stanley fell into that ditch and printed libel against Dan Larimer. The article failed to conduct cursory analysis of the platform and people involved, and yet printed provable falsehoods.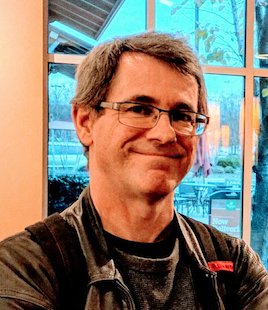 Ian Grigg
In the discussion of EOS, Stanley left obvious stones unturned. He writes, "Perhaps the most notable aspect of EOS is who's involved," and then goes on to talk about CTO Dan Larimer and CEO Brandon Blumer, but completely ignores the significance of the fact that EOS has teamed up Ian Grigg with Dan Larimer. Grigg has spent his career working on the problems of trust and law and dispute resolution in financial cryptography, which is detailed on his blog, financialcryptography.com.
Coindesk ignored the articles on the tech that have been published by Larimer and Grigg, such as The Message is the Medium which explains in great detail the fundamental change in architecture that will enable EOS to scale in a way that Bitcoin and Ethereum so far have not. Also ignored was Larimer's article from last October where he analyzed the problems with Ethereum and discussed how to solve them, A better approach to Turing Complete Smart Contracts.
Grigg invented the Ricardian Contract and Triple Entry Accounting, which apparently was a major influence on the design of Bitcoin. Between them, these guys have created three fully working cryptographic transaction systems. Grigg and Larimer both bring fresh thinking to the design of distributed transaction systems. They obviously have the technical ability to produce it.
The EOS white paper explains that the token sale design (which I am not promoting in any way) is intended to prevent a pump and dump by whales. The idea is that by selling tokens in week-long blocks and averaging the price of all the bids, and stretching it over a year, it will make the tokens available to everyone instead of whales jumping ahead of the line and then hawking them with 100% markup on the secondary markets. It appears they were trying to prevent "fear of missing out" (FOMO) causing a price spike followed by a crash.
It may not be the best solution, but it definitely shows an intent to avoid the "pump and dump" syndrome that is common to scams in the altcoin market. Later in the article, Stanley gives a soapbox to "experts" who accuse Larimer of running a Ponzi scheme, while completely ignoring the plain evidence of Larimer's intent to avoid pyramiding in the token whitepaper itself.
Coindesk also failed to mention that the EOS token offering is closed to citizens and residents of the USA, and that only 10% of the EOS tokens will be reserved for the founders. At the Consensus 2017 presentation about the software (not the tokens), block.one CEO, Brendan Blumer, had stated that there would be no founder tokens at all. But, all questions regarding the tokens and their distribution were postponed until block.one had final legal opinions in the relevant jurisdictions. According to Larimer, the founder stake was changed after talking with the community.
The final terms of the EOS sale reserved 10% to block.one to keep interests aligned with community as a result of community feedback that selling 100% would be undesirable.
The shallow coverage of the people and tech behind EOS was just the windup for the hackjob to follow after. The next section begins by quoting Tone Vays and ends by quoting Chris DeRose, neither of whom are disinterested parties.
According to Tone Vays, a blockchain consultant, in both Larimer's former projects, the cryptocurrencies at work were controlled predominantly by a small inner circle looking to hype the platform. "Dan Larimer has started several proof-of-stake based projects and they have all been shady in nature," Vays said. "Both Bitshares and Steemit allowed insiders to create lots of tokens for themselves, and after that, the proof-of-stake nature of the project allowed those insiders to print tokens of value for themselves in perpetuity."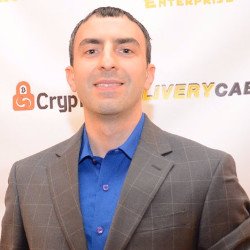 ScamCoin Host, Tone Vays
That claim by Vays, in my opinion, constitutes libel. Bitshares and Steemit both run on blockchains. If the insiders were printing tokens for themselves outside of the distribution plan stated in the whitepaper and other documentation, that would clearly be fraud. That is what Vays is intoning.
Alternatively, Vays could mean that the token distribution plan as written in the Steem white paper favors the insiders or early adopters in getting new tokens. If that is what he meant, then he does not understand it correctly. Steem steadily dilutes the holders of the tokens, by generating new tokens to pay for content. Therefore even insiders or early adopters who accumulated large numbers of tokens are being steadily diluted, not gaining a leveraged ability to collect new tokens, as Vays claims.
However, since Bitshares and Steem both run on blockchains, Vays' claim should be trivial to prove or disprove. Where is the evidence? Which transactions in the Steem blockchain were the fraudulent ones, Mr. Vays? By even making this accusation, Vays calls into question his own understanding of Bitcoin and blockchain technology. The fact that Coindesk did not ask the basic questions to vet this claim yet printed it anyway, appears to be libel.
n. to publish in print (including pictures), writing or broadcast through radio, television or film, an untruth about another which will do harm to that person or his/her reputation, by tending to bring the target into ridicule, hatred, scorn or contempt of others. Libel is the written or broadcast form of defamation, distinguished from slander, which is oral defamation. It is a tort (civil wrong) making the person or entity (like a newspaper, magazine or political organization) open to a lawsuit for damages by the person who can prove the statement about him/her was a lie. Publication need only be to one person, but it must be a statement which claims to be fact and is not clearly identified as an opinion.
That is the great thing about blockchain and triple entry accounting. Vays' statement can be undeniably proved false by a third party audit of the blockchain. I'm calling out to Steemians to crowdsource a third party audit of the Steem blockchain to see if Vays claims are true or false, and publish it here. Well, we already have Witnesses in the system. But some kind of statistical report on the Steem blockchain would be quite interesting to see.
If Vays claims can be proved to be false, I would suggest that the reputation of Steem and the Steemit community have been libeled in a way that damages the asset value of all members of the community (who hold Steem), and that legal action should be pursued by the community even if Larimer himself does not pursue it.
Moving on, Stanley then cites Wayne Vaughn as saying, " Vaughan noted there's an element of hysteria and irrationality driving the surge in interest."
But Vaughn's actual words were:
"The people who are excited about it, I don't think they understand what they're excited about because there's no mention of end user applications yet and there are no technical specifics."
How did Stanley turn a statement that people who are excited about it don't yet have the details into a claim of "hysteria" and "irrationality"? This is not how to write from an objective point of view.
The critical segment of the article wraps up with Chris DeRose.
Chris DeRose, an industry pundit and software developer, argues Larimer's past claims and value propositions have been "completely divorced from reality" and his current project should not be taken seriously, either. "He's very audacious. He offers this as an act of generosity, but in reality it's just a Ponzi scheme," DeRose said.
Ponzi schemes are fraudulent. To accuse Larimer of running a Ponzi Scheme is to accuse him of a crime. Where is the evidence that Larimer is running or has ever run a Ponzi scheme? For the second time in the same article, Coindesk published a blatantly libelous statement without vetting the details.
Journalists know better than to print blatantly defamatory statements like "in reality (EOS) is just a Ponzi scheme." The following passage is from The News Manual - A Professional Resources for Journalists and the Media.
To defame someone, journalists do not have to make up false things themselves. You can defame a person by repeating words spoken by someone else, for example an interviewee. It is no defence to claim that you were only quoting someone else. If you write something defamatory, you could be taken to court, along with your editor, your publisher and printer or your broadcasting authority, the person who said the words in the first place ... even the newspaper seller.
Let's look at whether these "experts" have any conflicts of interest.
Chris DeRose
This is the same Chris DeRose who said that, "Ethereum can't work, it's 100% hype and no substance." DeRose is the industry's "it will never work unless it is my Counterparty project" guy. He has a major case of "wasn't invented here" syndrome. As team member for Counterparty, which has its own token called "XCP", DeRose has a conflict of interest to be commenting on competing projects like EOS and Ethereum. Coindesk neglected to mention that.
Vays hosts a Youtube show called CryptoScam, on which DeRose has appeared a guest, where they analyze various token schemes that they claim to be scams. While some of the projects they've discussed may be scams, Vays has also accused successful projects like Ethereum and Litecoin of being scams on the show.
While this kind of analysis can be a valuable service to the community, it is also one that generates revenue through Youtube ads. Vays advertises prices for his consulting services in the description of all his shows. Vays is making a living by accusing others of being scammers, so he is not a neutral or disinterested party. This is not to say that many of Vays' criticisms are not valid. But his accusations against Larimer were backed up by no evidence, whatsoever.
I have been anti-Ethereum from before the pre-mine of Ethereum because the way I saw what they were doing.
Having failed to gain traction in the market with their own projects, DeRose and Vays are using the Christopher Hitchens method of gaining notoriety by attacking bigger names than themselves. I do not believe Vays or DeRose have taken the time and effort to understand what Larimer has built. They cast stones at that which they do not understand, which is not unlike many critics of Bitcoin in mainstream finance.
The last section of the Coindesk article backs off a bit in an attempt to appear to be objective.
At the end of the day, this is a team of people who have come forward, and they're trying to build something that they think is innovative and that they want people to build new applications on top of," Vaughan said, "I think everybody should support people who are doing innovative things. That's what we need in the world."
Whether there is a real business use case for EOS is the most significant question concerning the long-term value of EOS tokens. That is probably what this article should have focused on if the goal was actually reporting. Additionally, the unknown quantity in EOS is not CTO Dan Larimer. Larimer has delivered working tech, repeatedly.
The unknown quantity is block.one and its CEO Brendan Blumer. That is where I would be asking questions. Who is this guy, where did he make his money, how has he performed in the past? But, for Coindesk it's easy enough to just quote the boy crying "Ponzi!" and avoid the real work of in-depth reporting.
Attacking the project as a "scam" and quoting the community trolls saying it will never work is just partisan journalism, which suggests that either Coindesk or the author, Stanley, may have had an undisclosed conflict of interest in writing this story. Or maybe Aaron Stanley just went for the low hanging fruit because he didn't have time to do real research. Either way, this article reflects poorly on the credibility of Coindesk.
Speaking of interests... This author has never been paid by block.one or EOS, does not own EOS tokens or shares in block.one, and does not promote the EOS tokens as an investment for anybody. Along with several others from the Steem community, I did accept Dan Larimer's offer of a free ticket to Consensus 2017 to learn about EOS and be an "EOS community ambassador" at the launch party. I met the team members and leaders of EOS and block.one, the venture fund behind EOS. I asked a lot of questions and dug deep enough to get my mind around it. Oh, and my Steem net worth is $30, at time of writing.