EOS Is LIVE: Now the Real Work Begins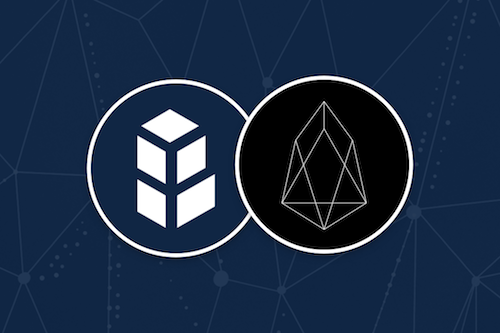 The EOS blockchain is officially live! More than 15% of the total EOS tokens in supply have been used to validate the chain, activate its functions, and elect the first 21 block producers to serve and support the EOS blockchain. We are thrilled and honored that Bancor's BP, LiquidEOS, is one of the first 21 BPs elected. This election marks the beginning of a long road ahead as the elected BPs begin executing on the roadmap of values and technical commitments that earned them support from the community.
Voting for BPs on EOS is a never-ending process that holds each BP continuously accountable. As we look towards the future, we pledge to remain honest, responsive and aligned to the ideals of EOS, and will work day in and day out to contribute our expertise and resources towards building a fair and user-friendly environment for all.
LiquidEOS Candidate Report
LiquidEOS Telegram: @BPLiquidEOS
Here are some early tales from the frontlines:
Following the activation of the EOS blockchain, we noticed that LiquidEOS had a small configuration issue that was preventing it from producing blocks. We instantly reached out to groups and Devs around the world with whom we've been building (albeit digital) relationships throughout the candidacy process - and with many for years in the ecosystem prior. Info streamed in and everyone was eager to lend a hand to get LiquidEOS producing blocks within minutes of the network's launch. Thank you to our friends at EOS New York, EOS.fish and others, who helped us quickly identify and fix a simple yet essential problem. It was incredible to experience the whole ecosystem, globally distributed as it may be, motivated for mutual success of all BPs towards the shared success of the historic MainNet launch.
This is exactly the kind of collaborative systems architecture we think will drive not only the advancement of EOS, but a generation of new networked economies that will be additive for more participants. While we at Bancor and throughout the industry have been talking about these ideas for a long time, it was extremely exciting and heart-warming to experience them live.
Blocks are now flowing from LiquidEOS' dual data centers in Israel. The centers are fully fortified within military-grade subterranean facilities, 15 meters below ground and with distinct physical separation between hosting and support system rooms. Neither location is directly connected to the Internet, and each participates in block production through two full nodes which are Internet enabled behind firewalls via two distinct ISPs. The setup is, for lack of better words, extremely cool. And we will continue to monitor and improve it rigorously.
We owe a huge debt of gratitude to the developers and enthusiasts who came together to get this chain up and running. Now the real work begins. There are indeed many unknowns in how this large scale blockchain experiment will emerge, and we believe they are worthy of exploration, analysis and evolution as we together strive for systems that support the best versions of human collaboration and creativity.
To the trust it takes to get to trustless,
The LiquidEOS team
Community
LiquidEOS Telegram: @BPLiquidEOS
Bancor Telegram: @Bancor
Medium: https://blog.bancor.network/
Twitter: https://twitter.com/Bancor
BitcoinTalk: https://bitcointalk.org/index.php?topic=1789222.0
Reddit: https://www.reddit.com/r/Bancor/
Steemit: https://steemit.com/@bancor-network
GitHub: https://github.com/bancorprotocol/contracts
Facebook: https://www.facebook.com/bancor/
YouTube: https://www.youtube.com/c/BancorProtocol
Instagram: https://www.instagram.com/bancornetwork/
LinkedIn: https://www.linkedin.com/company/17986744/