🌷 "Economic Bubbles of History" Infographic Challenge! [Tulip Tokens Inside] 🌷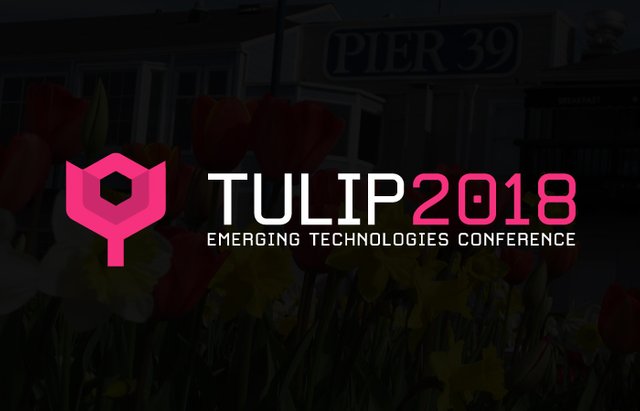 We have an exciting contest for our community to announce! Tulip Conference in San Francisco this June 7th-8th is looking for a talented designer to create an infographic to help them raise awareness about the event.
What is The Tulip Conference All About?
Tulip Conference was born from the SF Blockchain Collective, an organization focused on showcasing the best in blockchain technology. The ultimate goal of the conference is to help drive awareness and foster education of next generation blockchains as well as bridge the gaps between newly emerging technology communities (such as IoT and AI).
Who Will Be There?
There will be some of the top minds in leadership, venture capital, academia, growth and design across the blockchain ecosystem in attendance. Thought leaders like Jim Harris, Thomas Cox and David Moss. There will also be international growth marketing rock stars like Justin Wu, Josh Flechter and Michael King as well as very real rock stars like MI.I.A. Even community leaders like NS James (Scatter) and I will be in attendance, presenting on some of the most progressive topics and issues relevant to our community today.
Tulip Conference is putting a huge focus on EOS this year, and have pledged to provide a platform for the EOS community for many years to come. They will be hosting the first ever Block Producer Summit headed up by leading BP candidates EOS 42, EOS Tribe and EOS Detroit. This is one you really don't want to miss.
For more information on ticket prices, event location, speaker line-up and sponsorship opportunities, please visit their website.
🌷🌷🌷🌷🌷🌷🌷🌷🌷🌷🌷🌷🌷🌷
🌟 Your mission should you choose to accept it:
Create an infographic that highlights the economic bubbles throughout history. You can use
this graphic
as a guide for when and what those bubbles were all about.
**You can highlight any specific bubble, or all of them, but we are really looking for a good overview of this history throughout various economies in the world and how the current blockchain and cryptocurrency revolution is very different from all of those.
The final infographic selected will provide the average person who might think that crypto is just Tulipmania 2.0 some insight to how this movement is very different from those bubbles throughout history. Any facts, data or information that helps tell that story in a way people can understand is no doubt going to win the contest. So be creative, but pay attention to the details. **
🌷🌷🌷🌷🌷🌷🌷🌷🌷🌷🌷🌷🌷🌷
📜 Please follow the Guidelines...
1) Create an infographic
Bigger is Better, make the final piece at least 2048 x 2048 pixels (or larger - 2048 x 8000+ pixels) (can be square, rectangle or a long vertical image like many standard infographics)
Your graphic MUST include the Tulip Conference Logo (click to download) somewhere in the image
Your graphic MUST include the Tulip Conference Date & Location (San Francisco June 7th-8th) somewhere in the image
You MUST share a Twitter post about the conference at least once with a mention of @tulipconf, with the URL and hashtag #notabubble in your update (what you say is up to you, just keep it positive) - entrants who share frequently will be eligible for additional surprise perks at the conference
Your graphic MUST be themed to convey the key messages outlined in this contest. How blockchain and cryptocurrencies are different than other economic bubbles throughout history
2) Every Entrant MUST Upvote AND ReSteem This Post
(afterall, this is a community-building challenge)
3) Create a post with your entries (up to 2 per person)
Reply below with a link to your post
You MUST also put your images IN THE REPLY
You MUST put your BTS/OL account name IN THE REPLY
You must provide an email address or Telegram handle to claim your prizes from the conference
---
🏅 Challenge Rewards
Winners will be selected a week before the conference on Monday May 21st, 2018. You will need a Bitshares/OpenLedger account to receive any rewards and you will need to send your email or Telegram contact information to -
[email protected]
- to redeem your prizes, tickets, flight & hotel, etc...
1st Place:
--- 2 All Access Tulip Conference VIP Tickets (Includes Meals)
--- 3 General Admission Tickets (For Friends & Family)
--- 2 Night Free Premium Lodging (The Hotel Speakers Will be At)
--- 1 FREE Plane Ticket
--- Speaker Dinner Access
--- DJI Mavic Air
--- 1000 Tulip Tokens
--- 100 EOSBits
2nd Place:
--- 2 General Admission Tickets
--- 1 Night Standard Lodging (3 Star Hotel Close to Event Center)
--- 1 FREE Plane Ticket
--- Ricoh Theta V
--- Speaker Dinner Access
--- 500 Tulip Tokens
--- 75 EOSBits
3rd Place:
--- 1 General Admission Ticket
--- 1 Night Basic Lodging
--- Coach Flight From Anywhere in US (or $250 toward your plane ticket paid in ETH or LTC)
--- 250 Tulip Tokens
--- 50 EOSBits
4th Place:
--- 1 General Admission Ticket
--- 100 Tulip Tokens
--- 25 EOSBits
5th Place:
--- 1 General Admission Ticket
--- 10 EOSBits
Plus, ALL genuine entries will receive a upvote reward.
---

Special thanks to @sf2 for all his hard putting this contest together for the community!
---
What are Tulip Tokens?
Tulip Tokens are a loyalty/rewards token created specifically for the Tulip Conference. There are only 1,000,000 Tulip tokens in existence. They can be used to buy swag, food and access special areas and promotions within the conference. In the years to come this will be a highly coveted token within the community who attends the conference. If you are lucky enough to get some hold on to them!