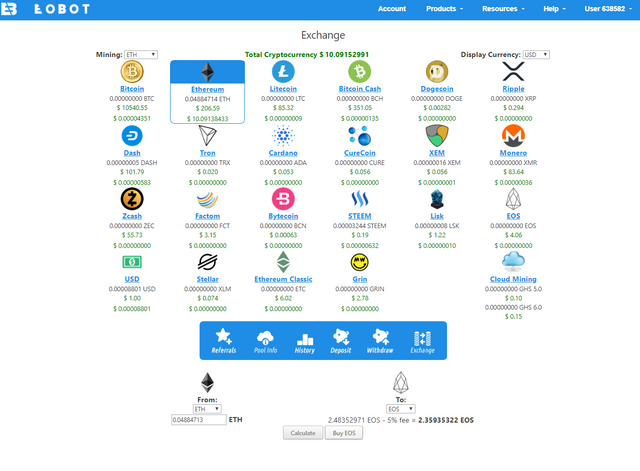 Here is my dashboard for @eobot after a year of forgetting about it and having it set to Ethereum mining, which still hadnt reached its minimum withdraw of 0.05 ETh... but then i saw a post by @matthiasklein and he made me remember my eobot and I saw steemhad a low minumum withdraw requirement
https://www.ctptalk.com/ctp/@matthiasklein/eobot-steem-mining-2019-7-3-6-19-30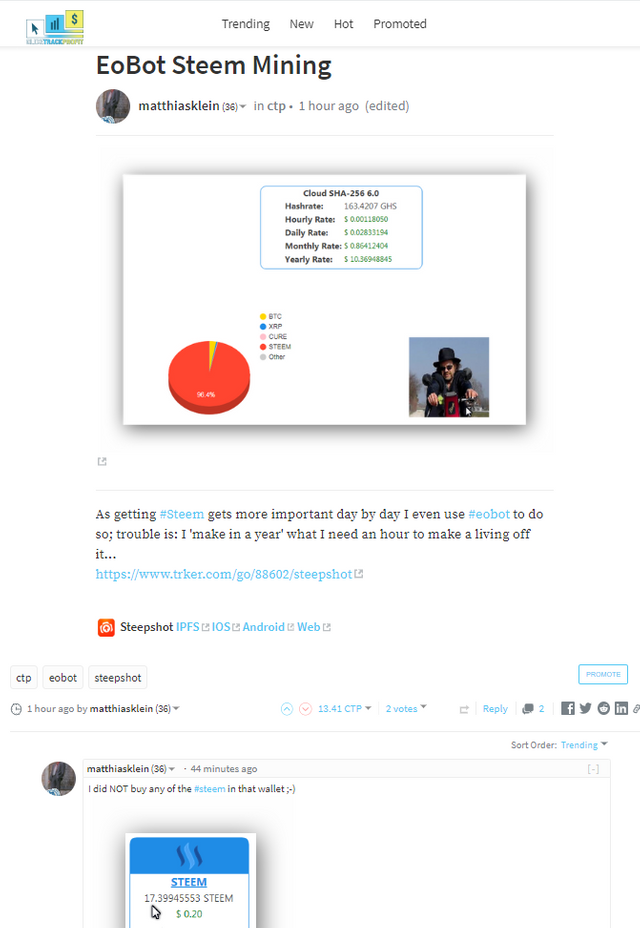 So I exchanged what i had in ETH to EOS which only has a 0.2 withdraw minimum so i had plenty more than that and it worked instantly! I was impressed with how fast the withdraw was and how many years eobot has been up!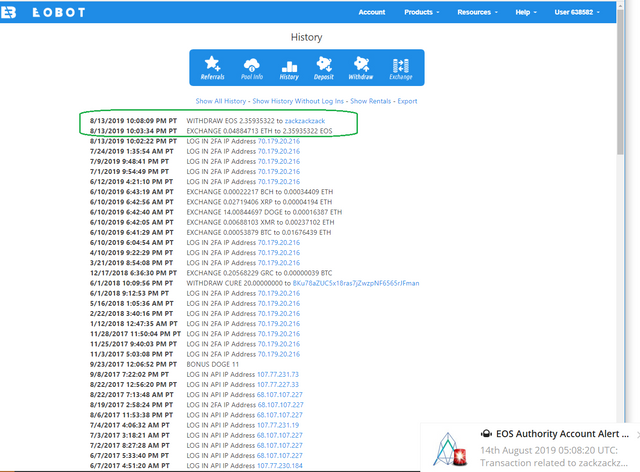 I saw steem AND EOS had low requirements, I guess I should have done steem, but i did EOS, and got 2.3 EOS
hey since this thing works, we may as well add it to the list of things to post on https://ctptalk.com to help peopel make money onlien and work at home
THERE ARE enough ways to make money online even as a beginner with very low skills, and even if you are a child you can still succeed and earn the Goal of a Minumum Wage American Paycheck, lets say, a few thousand dollars a month, lets start at just $1000. To start earning $1000 a month youll need to start earning and saving at least $34 every day and that CAN be possible if you stitch together enough of these free money offers, but you will need to supplement them with surveys, airdrops, lucktastic app style apps to make money watching ads
(Do NOT farm those apps with phone farms, never commit to being a loser on an industrial scale... if you really do have some way to expand your business, come HERE and find steemians or reddit or twitter users to BECOME steemians and have them work TASKs for you!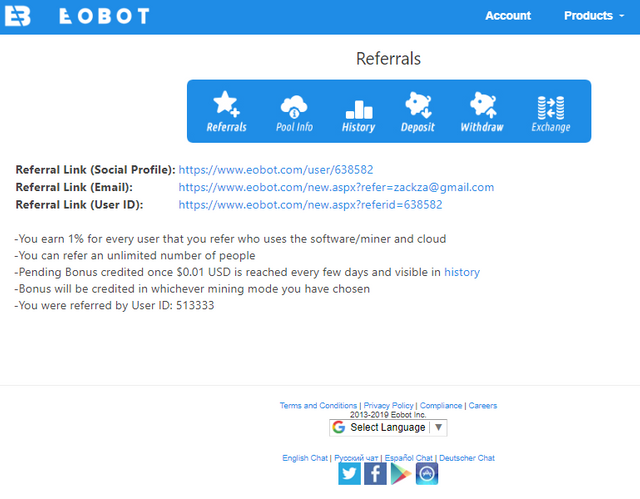 Here is my referral link, https://www.eobot.com/user/638582 I get 1% from everyone who signs up under me and starts mining, which you can do free on eosbot. They use captcha 's to login so I guess thats one way they are making money.
I was going to ask @heimindanger about how he helped @rishi556 with https://giftgiver.me which lets you give 30 SP delegation for a week or two I think, but the money it comes from CAPTCHAS so we could give people BTCp LTCp EOSp on https://steem-engine.com and let them do captcha's and TASSKs to earn the tokens, we could even let them farm the captchas to earn a steem account!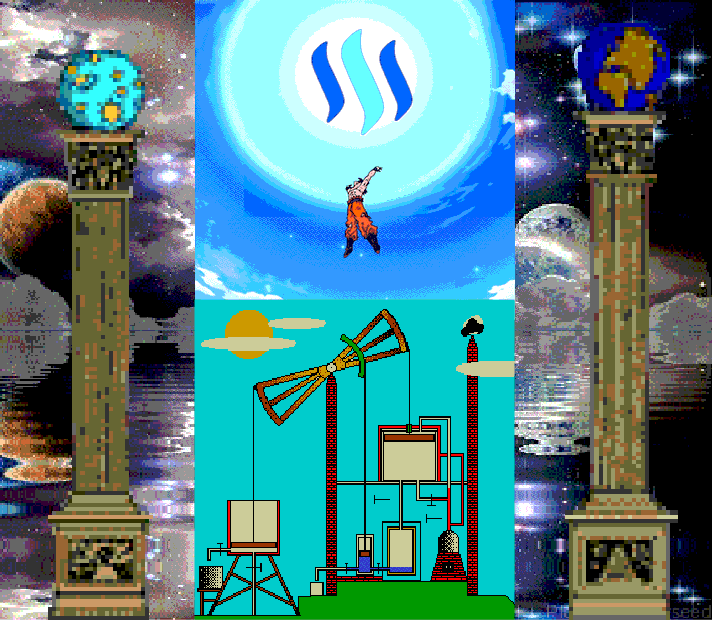 (GIFs from @web-gnar )