Why you shouldn't eat tomatoes during winter and spring
Hello guys!
Today I just want to talk to you about a great ecological issue: the consumption of fruits and vegetables that are not seasonal. And for that, I choose a quite unknown case: tomatoes!
Between the month of June and the month of May, the tomatoes that we eat are mainly produced in France, in Belgium,... or at least locally. But during the other months, the weather is too cold to grow tomatoes! So, all the tomatoes that you can see in your grocery stores are in fact produced and imported from Morocco and from Spain. Spain represents 23 percents of our annual production of tomatoes! The main part of this tomatoes comes from a specific region, Andalusia, in the South of Spain. This region is the biggest producer of fruits and vegetables that are totally not seasonable for Europe (3 million tons).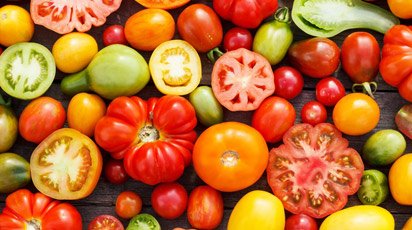 This region of Andalusia has the name of "the plastic sea". And this name reveals a terrible ecological catastrophe. On 200 kilometers you can see thousands and thousands of greenhouses, coated with plastic sheets. Everyone here can see the issue of this "plastic sea", but let me give you other issues about these not seasonable productions.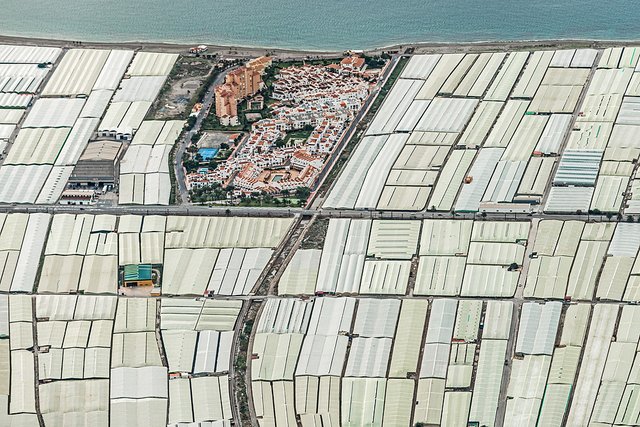 #1 The question of water
Andulasia is a very dry region. The level of rainfall is very low and as you can imagine it is a very big issue when you want to grow fruits and vegetables. They have built wells to take the water from the groundwater. Because of the high need of the plantations, they always have to dig deeper and deeper because the groundwater becomes quickly dry. This huge consumption of water for the agricultural requirements are in constant increase, and the region, instead of thinking about alternatives ways of development, just continues to search about how they can find other sources of water (like with the desalination of waters). The desalination of waters, which can seem quite innocent, is in fact also a major issue for the environment and for the sea in Andalusia, with the salt obtained with the desalination directly reinjected in the seas.
#2 The issue of plastic sheets
These greenhouses use a huge amount of plastic sheets. First, as we all know, plastic is not good for the environment, but moreover, there are a lot of questions about when it comes to changing them. I don't know the lifetime of a plastic sheet, but they have to change it quite regularly, and what can they do with these old sheets? The main part of these plastic sheets are burned nearby the plantations, and the others are just left on the beaches, and on the environment besides the cultures, or even in the sea. The amount of plastic pollution that is the result of this plastic sea is equivalent to the annual amount of fruits and vegetables that are produced there. Each tomato (and other not seasonal vegetables) that you can eat in winter has produced its equivalent in plastic pollution.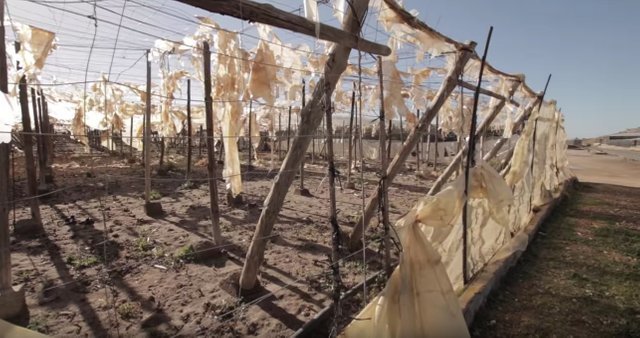 #3 The invisible pollution: pesticides
As you can guess, this kind of cultures does not use alternative ways to kill the insects that can damage the productions, they just use pesticides in huge amount. These pesticides can have some bad consequences not only for the environment but also on our health.
#4 The workforce
A lot of immigrants work for these productions. They are underpaid, live in very bad conditions and are exposed all day to dangerous chemical products. There are no rules about their work, they have to live near to the production sites to be the first arrived each day and to have the right to work there. This factor can totally explain the low price of the tomatoes you find in winter!
When I find out about this environmental (and human) issue, I realized that I have to make an article about this. A lot of people don't know about this issue and continue to eat a lot of tomatoes in winter and spring, and I think it is already a good step to know about that and to act in a responsible way in relation to this problem.