I'm still anxious about finances, but let me tell you about a Steem Trade instead - Macroscope for Cement Pots
Hi Steem friends!
I've been a busy bee in my online absence - events, filling orders and trying out new sales approaches amongst others. I feel like I've been productive and when I look back at my weekly planner I find that I'm actually pretty happy with what I've accomplished (especially when I remind myself that I haven't actually written everything down!). But, that lingering feeling of doubt tinged with anxiety still lingers. I've upped my cash flow a bit this month, but without any events scheduled until October, I can't be sure of how long the momentum will last on it's own. So, I am back to the computer for marketing and (unfortunately) social media promotion...which I guess isn't all bad, since it's brought me back to Steem, as well. When I am in the creative flow and wanting to get my hands dirty, the last thing I can do is sit down at my desk and type about it. I can't even begin to tell you how many times I've started to document something I'm doing/experiencing for a post, but I never make it past one or two beginning photos and then totally forget about the documenting and just immerse myself in the process. Hmm. Might make for an interesting post in itself - all the one photo beginnings of....
So here I am, a million tabs open on my browser - Etsy, Amazon, business and personal emails, financials spreadsheet, Vistaprint, and Printaura. I've already taken care of most of the housekeeping items for MadPotters, so I decided it was finally time to finish this post I started three-ish weeks ago. I don't know about you, but I tend to upload all my photos first and then go back and write about them. Otherwise, I'd be here for days trying to stage photos to go along with my writing, lol.
This should be fun, considering I forget what the photos are! We're finding out together :D
Ah, ok - part one of my "I want to show you this, but I keep forgetting to document" series.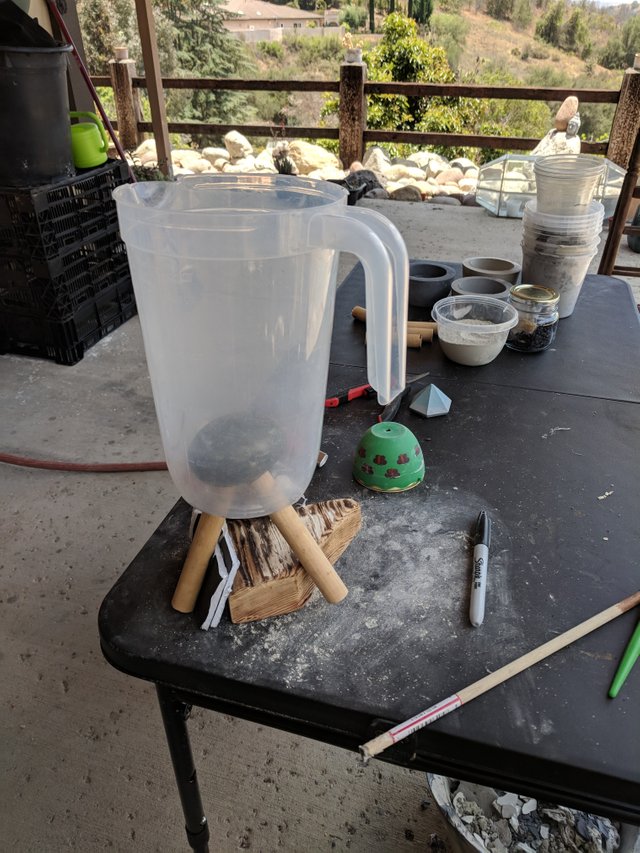 @customnature and I did a trade! He posted about this awesome macro lens contraption for a cell phone he made awhile back and we started chatting about it. Long story short, we decided to trade some of my handmade cement pots for his piece! After taking a look at my Etsy shop and instagram page, his wife decided on a custom creation with legs, and @customnature ended up buying a pot for himself with Steem. (My first crypto sale! woo!) This first photo is the mold I made for the legs to be apart of the pot. I had every intention of showing you the whole process, but this is all you get today: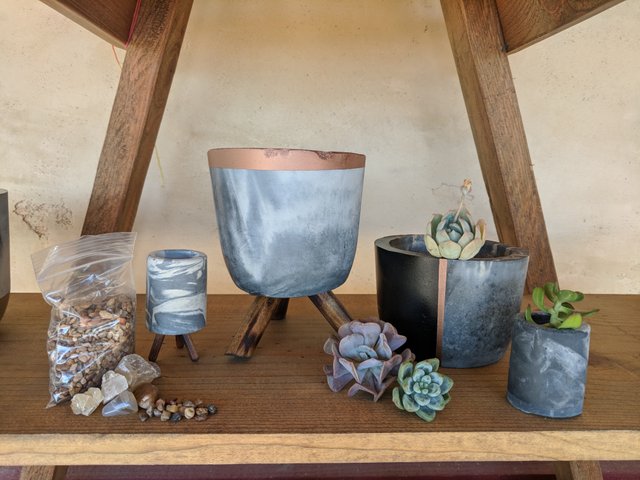 The finished set I sent out.
And here is the really cool scope!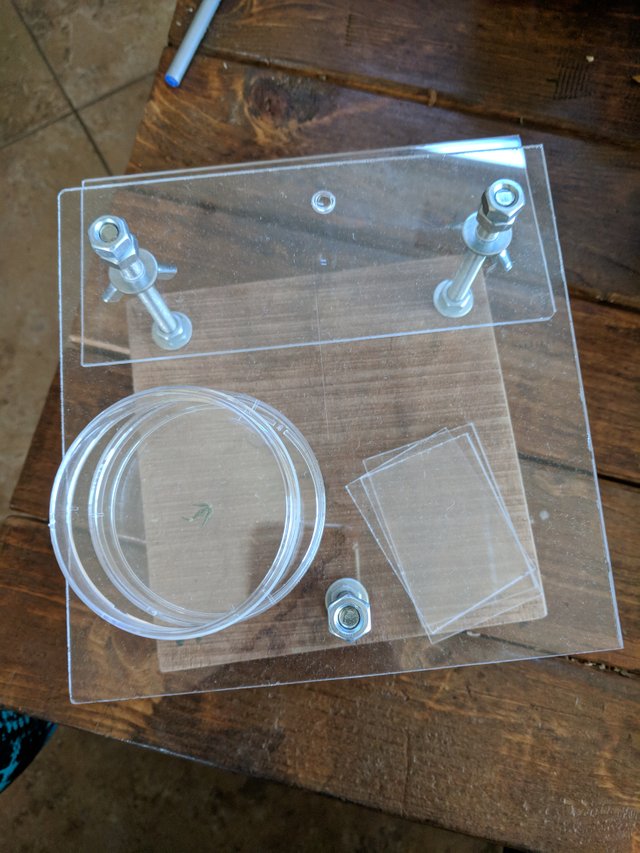 Ill admit, the first time I used it I couldn't quite grasp it. It reminded me of high school science when I was the only one who didn't have the patience to find the cell and get it in focus. I always had someone else do it for me. But, for the sake of a good post, I tried it again just now and this is the first shot I took. Not too bad, if I do say so myself. Kudos to me for not getting too off track with staging a photo and getting back to the computer within 5 minutes.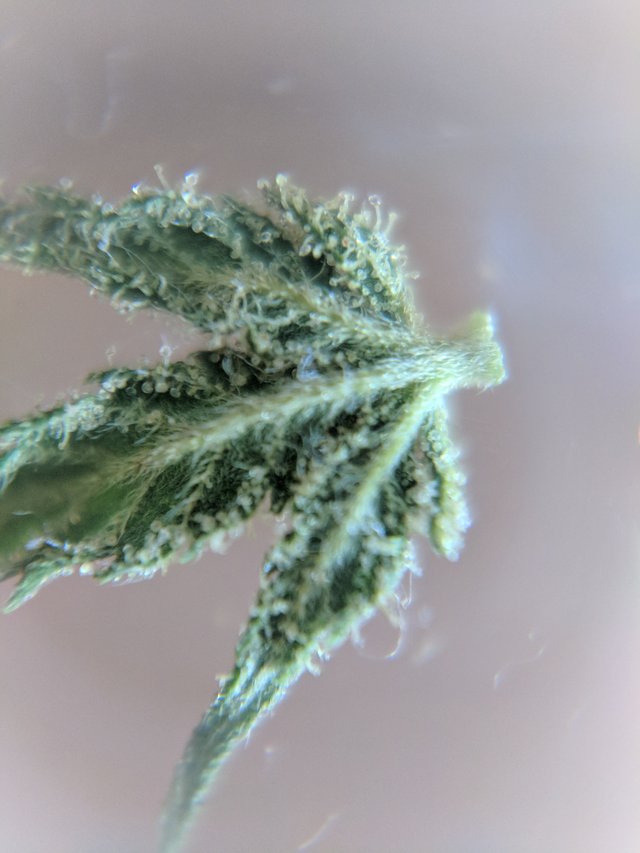 Just kidding! I went outside to pick some fresh leaves since that one just happened to be sticking to the scope when I brought it out. The fresh leaves didn't work out as well as I thought, mostly because I noticed some caterpillar poop on the leaf and was thoroughly grossed out. I moved on to some really pretty buds - two shots, and I decided to quit while I was ahead (behind 15 minutes). They're exactly the same, so I won't bother showing you twice.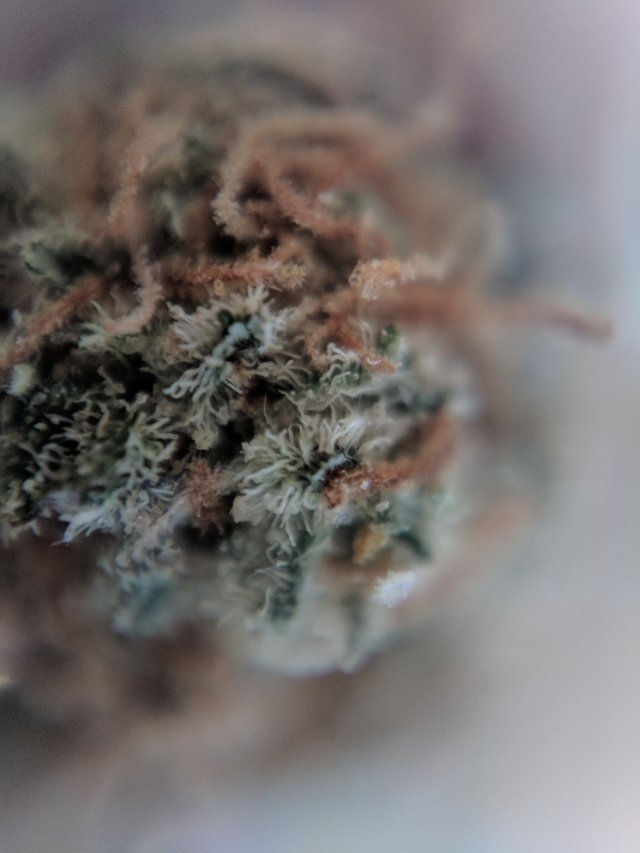 Now that I "get" it, I could probably sit there for hours on end just trying to look at every tiny thing I see around me. @customnature is also a really talented wood worker, if you weren't aware. He made me a custom business card holder, and it came just in time for the most posh event I've been to yet! Of course, I failed to take a photo of it in action, but here it is on my back patio.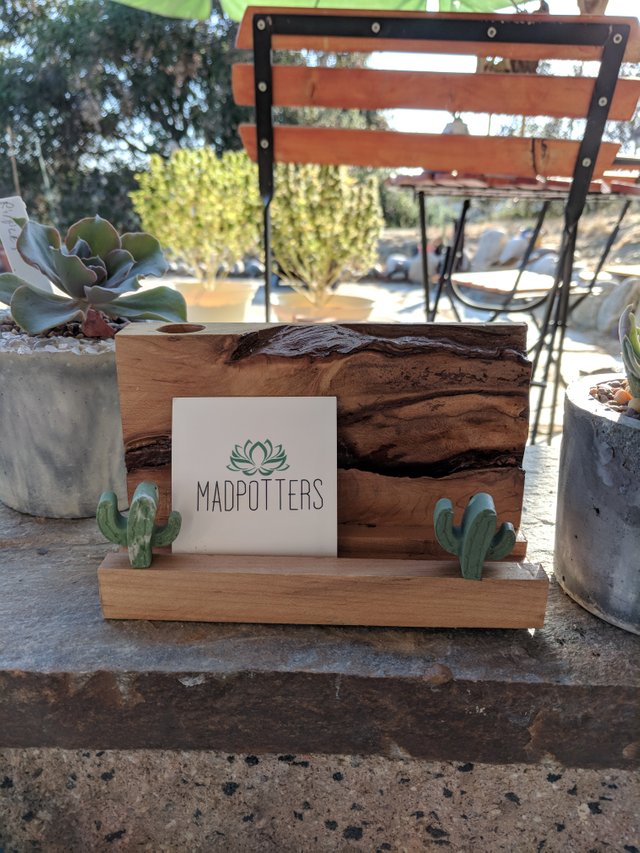 I absolutely love it, and have brought it with me to every event since receiving it. Thank you again, @customnature - Its perfect!
The next two GIFs come courtesy of the cement and macrame workshop I held and were previously uploaded when this post originally started awhile back. I can't really think of much to say about it now except that it was a lot of fun, and we've got two more workshops coming up soon.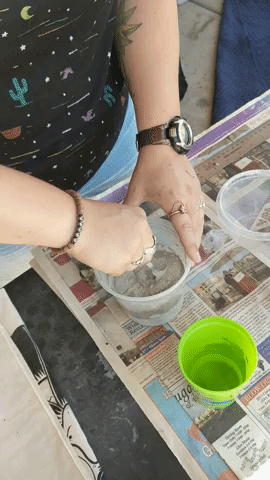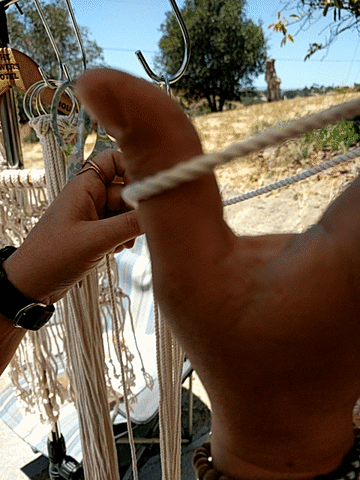 I've also been working on a new project involving driftwood - what do you think? The larger ones are for air plants/succulents as decor and the smaller guy I think should be a jewelry stand.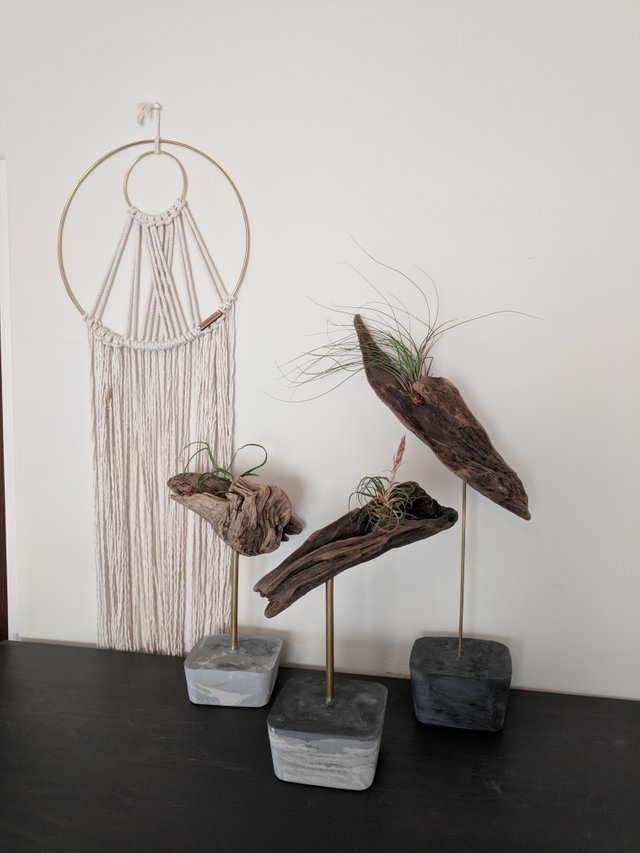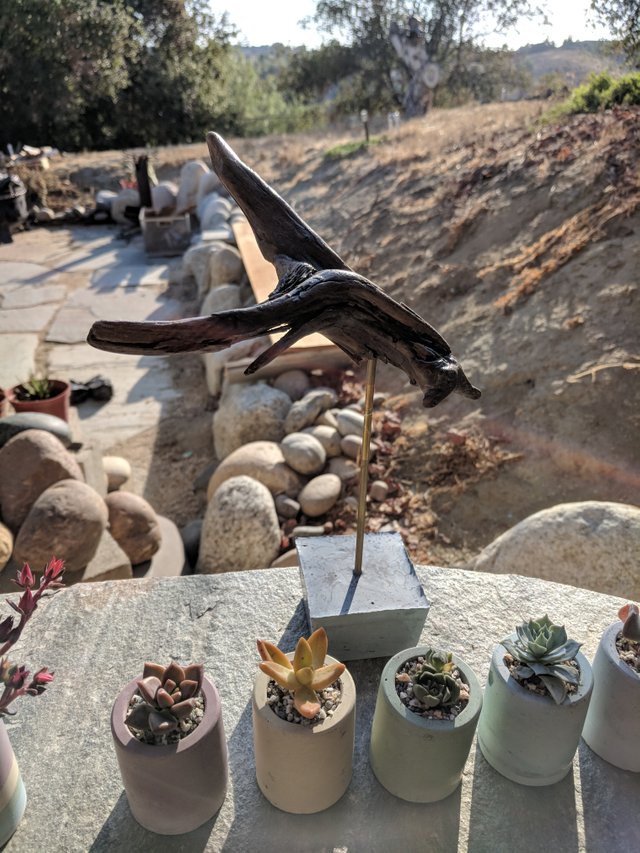 And last, but certainly not least - a garden update! Check out my squash, its legit the length of my torso!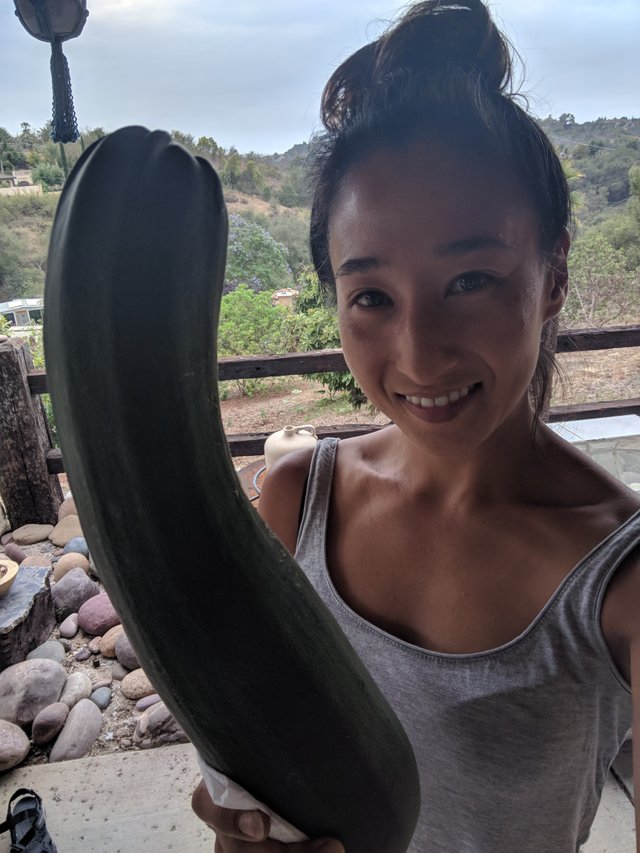 Happy Monday!
Christie

#SoCalSteemit is building and supporting the Steemit community of Southern California. If you are from SoCal and are into creating quality content here on Steemit, we'd love for you to follow us @SoCalSteemit and join our group on Discord