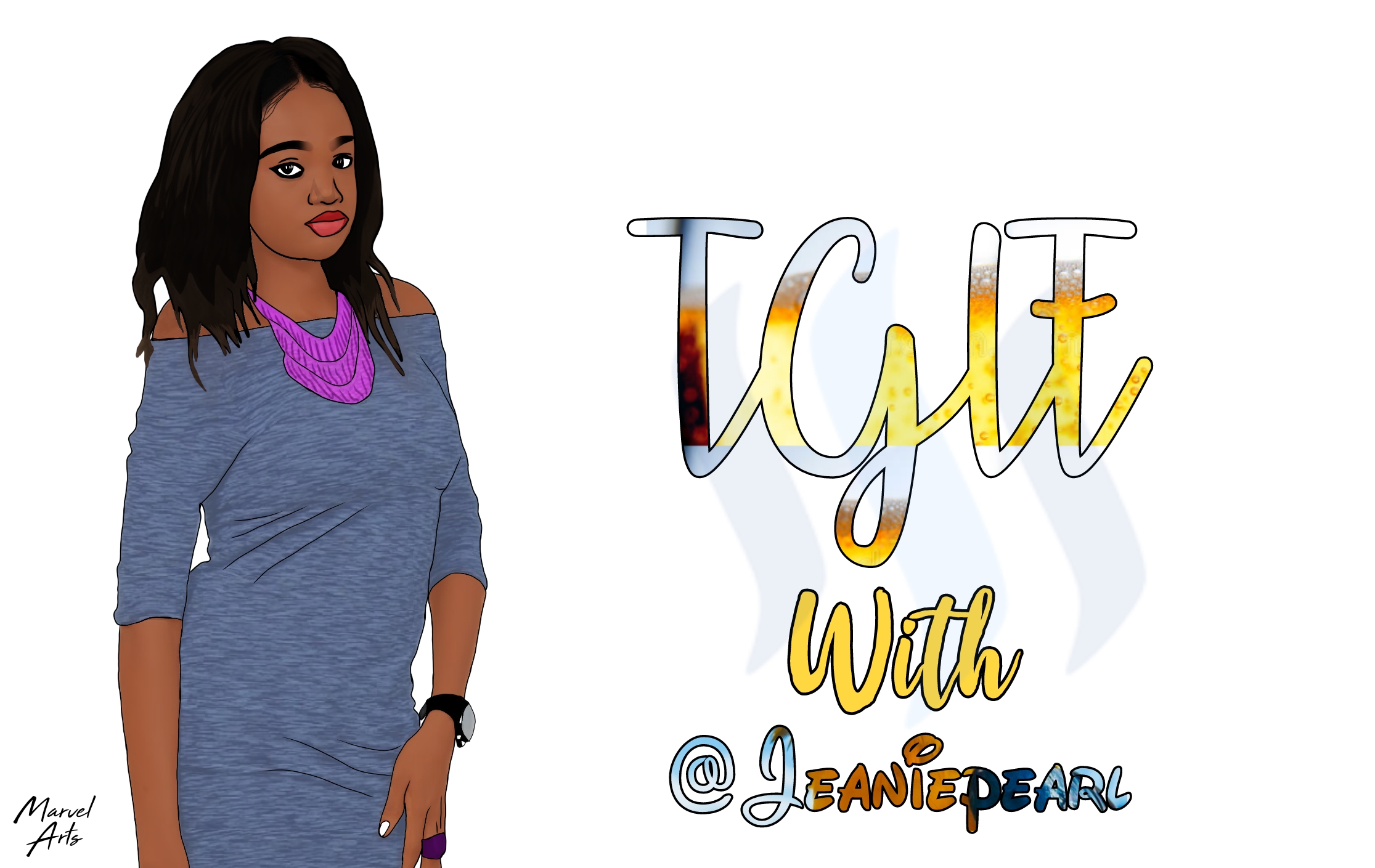 Guess what day it is????
FRIDAY!!!!!!
man's not hot playing in the background
blows kiss to the screen You are all welcome to another magnificent episode of TGIF WITH @jeaniepearl
Yeah!!! Yeah!! dancing shaku shaku step
I have here with me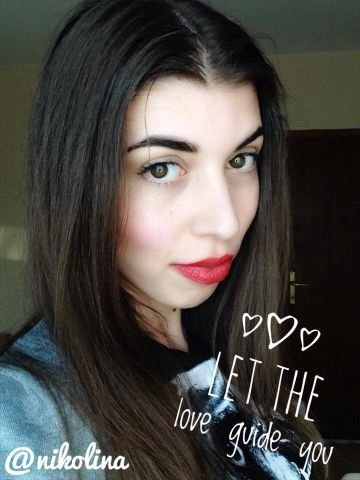 @nikolina all the way from Serbia. Getting her here wasn't had at all and we shared some funny moments while at it but I will save you the long gist winks
@jeaniepearl ~ You are welcome to the 8th episode of TGIF WITH @jeaniepearl, Can we meet you?
@nikolina ~ Before I start, I just want to say that I'm very happy and excited to be a guest on your TGIF episode! Thank you for giving me the opportunity to introduce myself to your audience and share my experience and thoughts. By the way, 8 is my favorite number and I'm on episode 8, yay! My name is Nikolina but most people call me Nina. I was born in Croatia where I used to live for almost 8 years until me and my family moved to Serbia. I live on the countryside but close to the city of Novi Sad where all the main happenings in my life are. smiley I was studying Tourism at the University of Novi Sad and 3 exams before the end, I took a long break so I never got around to finish it. One of my goals for this year is to finally graduate. I love traveling, music, dancing, coffee, sunsets, animals and Zumba (fitness dance program). And Steemit, of course!
@jeaniepearl ~ How did you discover steemit and what was your first impression about the site?
@nikolina ~ I found out about Steemit from the guy I used to date. He was into the cryptocurrency (Bitcoin) world and he also introduced me to it. We were both on our laptops when he got a message from a friend telling him about this "site that pays you in cryptocurrency to write". At first I was very suspicious, I thought that you have to pay for registration or something like that. I checked it out immediately and I liked what I saw. I joined in and while creating my introduction post, I was so insecure. I though that nobody will see it and nobody will be interested in what I have to say. But I was wrong! The welcoming messages I received were overwhelming. One of the people who welcomed me was @paradise-found and from day one he was and still is one of my best Steemit friends and big support. I registered on 23 February, 2017.
@jeaniepearl ~ How is steemit publicity in your country and what are the limitations stopping most people from joining?
@nikolina ~ When I first joined Steemit, there was only a handful of people from Serbia. Now I am proud to say that the Serbian community on Steemit is growing fast, especially in the last few months. We even have Serbia Discord channels and Balkan channel with other Balkan countries. Steemit community in Croatia is also getting bigger and in September there will be a big Balkan meetup that I'm hoping to attend.
From my experience and from what I noticed when talking to people about Steemit, is the lack of knowledge and information about cryptocurrencies. A lot of people think that only with hard physical work/regular job you can make some money. Some of my friends are not really confident with their English as well, because it's not our first language.
@jeaniepearl ~ I see that you are so much into @gratefulvibes and @steemitschool can you educate us about them.
@nikolina ~ Sure! @gratefulvibes started as a challenge by my dear friend @paradise-found. His idea was to spread a positive message and attitude all over Steemit by focusing on being grateful for all the big and small blessings in our lives. Originally it was suppose to last for 70 days (until the end of 2017) but we continued making #gratefulvibes posts after that as well. Then @paradise-found together with another dear friend of mine @sunnylife created a Discord channel where I met a lot of lovely, uplifting people and you are all welcome to join us there.
Steem Schools is a Discord channel started by my fellow Serbian @dobartim. It is a place of learning, sharing experiences, helping people (especially newbies). With almost 5000 members we are giving Business, Art, Poetry, Cryptocurrency classes every day on our Voice channel. I am one of the Admins there and present on the classes as well. The idea is to help everyone find their way on Steemit but knowledge that we get there can be used outside Steemit as well. It is a place of unity and support, same goals and same vision. Again, you are all welcome to join us there!
@jeaniepearl ~ What can you say about your journey so far on steemit,the good and bad days.
@nikolina ~ Looking back at these 13 months, I can say that my Steemit journey was amazing. The two main reasons why I'm still here are: 1. I finally found a place where I can express myself the way I feel suits me the best and I can meet like-minded people from all over the world. 2. People I met here and their amazing support!
Two times I went through the periods of complete lack of inspiration and the longest I've been away from Steemit is 12 days. It's okay to take a break from the Internet in general, especially if you're like me and spend a lot of time online.
When it comes to earnings, overall I cannot complain, I had my highest earnings from November unitil the end of January. Nowadays, my posts don't get a lot of payouts but my love for this platform and community keeps me here every day.
@jeaniepearl ~ If you have the power what will you change or add to steemit platform
@nikolina ~ Since I've been on Steemit, there has been quite a few changes. I have read a post from someone, I can't remember the name, that suggested the option to add some short text when we resteem somebody's post and I really like this idea. I would also love to see better support system and more profiles that would reward good quality content, especially for newbies.
@jeaniepearl ~ What words of encouragement will you give to those finding steemit really tough.
@nikolina ~ Steemit is a fast growing platform and with so many new people every day, it can be hard to stand out and get recognized. My advice would be to enjoy the journey and process, if your main focus are just numbers on your payouts, you can get discouraged before you even start properly. Make sure you create good quality posts, be unique, leave a personal touch and something different in every post you make. Build honest connections with other people, mutual support is very important. Find posts on topics you are interested in and leave genuine comments. Join contests and challenges. Discord groups are also very popular lately. Don't compare yourself to others, because every Steemit journey is different. Educate yourself and never stop learning. Don't be afraid to step out of your comfort zone. Hard work, dedication and consistency will pay off.
@jeaniepearl ~ Name 5-7 people that have inspired and impacted in your steemit journey, indicating the impact they made.
@nikolina ~ @paradise-found – the most supportive person I came across on this platform. This man is so genuine, giving and inspiring and I admire him a lot. He is very dedicated and hard working Steemian and I think he should be an example to everyone, not only as a Steemit member but as a person as well.
@sunnylife – the most uplifting, positive person. Her energy is contagious and even through the screen, she lifts up everyone she's talking to. She is one of the people I talk to on regular basis. Another hard working and dedicated person, in and out of Steemit.
@hazem91 – I met Hazem in the Grateful vibes Discord channel. He is very creative poetry writer and adventurous guy. He inspired me to write my first short story ever and now I'm even considering writing and sharing my own poetry – something I would never consider doing if it wasn't for him. I would recommend everyone to check out his poetry that comes with a strong, deep and powerful message.
@joalvarez – this amazing woman always makes a big impact on me with her posts. Her son @joordanzzz is also a Steemit member and I always get inspired by their posts about nature, family activities and healthy lifestyle. Both very humble and kind, always giving back to this community.
@tusharraina23 – I met him recently at Steem Schools and he is a young student from India. He made an incredible progress from a lost newbie who didn't know how to find his way around to an amazing content and comment creator who is learning every day, all day. I also adopted him as my little brother. :)
Nigerian Steem Schools friends – because there's so many of them and I admire them all a lot, I have to give them a huge shoutout. Probably the most humble and inspiring group of people who are putting their heart, mind and soul to make a difference in their life and lives of their communities and I'm sure some of them will have a global impact. The way these people express themselves and the motivation you get when you hear them speak or read their posts, touches you in a way that you can't ever forget.
@jeaniepearl ~ What are your short term and long-term goals for steemit
@nikolina ~ At the moment, I spend most of my time in Steem Schools. With all the online classes we have everyday, welcoming new members and replying to messages, it takes me away from Steemit a lot but I'm working on finding the balance and organizing my time better. My short term goals is to focus on helping others by supporting them and sharing my experience and advice. I also want to focus on creating better posts and host another #zumbachallenge because the first round was a success. When it comes to long term goals, I would love to be able to make Steemit my full time "job" and still continue giving back to this platform and community.
@jeaniepearl ~ Tell us about your fashion life.
@nikolina ~ I was always trying to define my style and put myself in some sort of category but couple of years ago I stopped doing that and I realized that I don't have to label myself. I love to wear plain, basic outfits but I also love colourful prints. I love sweatpants and oversized t-shirts but I also love dresses. To "spice up" my look, I like to wear earrings, put on a lipstick and paint my nails. I joined the Best selfie fashion edition contest past week and I shared my entries for 7 days so there you will be able to get the idea of my personal style. I'm still working on it, though.
@jeaniepearl ~ wow wow wow there is so much I want to say to you now because of time I will make that private. You slayed this day,thanks so much for making it here,I learnt a lot and am sure the viewers did too. You have been awarded 1 SBD for your time and for being awesome.
@nikolina ~ This was so much fun and it took me down the memory lane! So many amazing moments and people to be grateful for. I loved the questions and I hope the answers can help or inspire someone out there who is watching . Big hugs to everyone
SHOUT OUT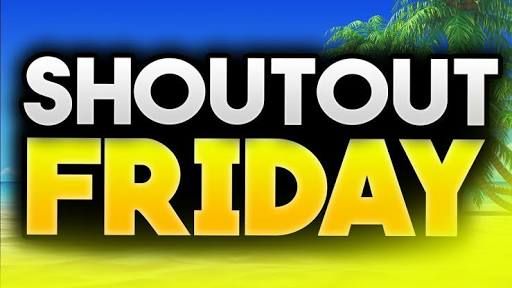 @mickyscofield ~ My S/O goes to some lovely Steemians notably to mention; @winniesamuels who have been an amazing friend and* @chidinma09 who just wouldn't want to devout some time to Steem.
Keep Steeming guys!!!
Great work @jeaniepearl
Remember if you can Dream it; You can Steemit
@xpressng ~ Here's my Birthday shoutout to @Onos birthday in arrears, baby boy. Shout out to @tojukaka , you are special and there's a special spot in my heart for you, the spot is big enough to accommodate two, so bring bae along. To @Amec, you remain my favorite person forever. @desmonddesk, even though your love for me has faded, me i still love you. @samstickkz, i have a crush on you too. @ ejemai, my love for you is like God's love for you, too enormous, enough to carry the whole stach community. @julietisrael, despite your airtime love, i still love you. @vheobong, i took offense with that move, but you still remain a real gee. @utomobong, i admire you for your drive for success @jeaniepearl , chop kiss... @gee1, my womancrush everyday @thelovejunkie, i can't wait to attend his dedication, hurry up.. i love you both. @mosunomotunde, i still have a secret crush on you but i just revealed it. @alisonudeme, here's a cartoon full of love for you, keep it safe. Nothing would stop it.
Members of @steemit-uyo, I'd catch a grenade for y'all.
@adoore-eu ~ I am using this medium to appreciate all who grant me interviews and visit my blog especially on Saturday dining with adoore-eu. Thanks for your love and support.It has excelled and kept waxing stronger with your support. May God honour you all. Looking forward to seeing you again this Saturday.
@desmoniac ~ I want to send a shout out to @euronation, @steemnaira and @steembees members.. I really don't know what I would have done on steemit without their support, I am most grateful to all of them.. Cheers!
@vheobong ~ If i have a nose and I'm using a hoe, can i say I'm ONOS? Hahaha.Happy birthday @onos, i celebrate you
Congratulations @emmexdee, finally these pipu don't want us to love oh, if you like don't call me
@nairadaddy i just want to holla, errrrmmm keep smiling and keep making minnows better.
@gbenga Thaaaaaankiu, i dunno why I'm thanking you sha but no bottled messages for you today
@ewuoso you're amazing, ori e wambe
@jeline i miss you
@stach-uyo and @steemit-uyo i miss you so much, Lagos dinuh want me to come back
@alisonudeme and @annieben mtcheeeew
@mcluz ~ i want to send my shoutout to these group of people, hr1, ogoowinner, and candyman not because of any favor they have done me personally but for there generosity upvote wise
@darkmayhem ~ Just want to makea shout out to @mosunomotunde you are awesome and I think you should know it...
@smyle ~ My shout out goes to Zizy (@zizymena) for being one of the most dedicated women out there. A lady who is more than what her appearance says. Thank you for your time and importantly, your encouragement. You are highly appreciated dear!
@gee1 ~ Big Shout out to the @wafrica curators, @gloglo @chiama @gee1 @prettyjules158 @nmalove @jeaniepearl @lordjames @kofpato @steemgh
@mcsamm. Working with you all has been beautiful, Shout out to @coachlovemore, I wish you a speedy recovery. Shout out to @ogoowinner, I love you dearie.Shout out to @fisteganos, I hope you get that one thing. To @sussan, @adejoke, @ewuoso, I love you dear. To all the hot seat crew @pasaift, @amec, @adejoke16, @ewuoso, let's get this started darlings. I love you all.To all the participants of FUN TIME WITH @GEE1, I LOVE YOU ALL. THANKS FOR MAKING IT MORE FUN😘😘😘
BOTTLED MESSAGE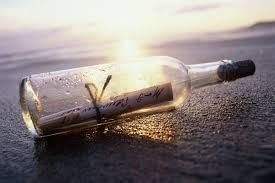 Miss Z ~ @destinysaid My sweetheart, words cannot express how I feel about you, I find myself thinking about you always, when I pick up my phone it's you I wanna call or text,I always wait for your calls, sometimes you promise and fail and that hurt still I love you, when I sit, I daydream myself in your arms, I call you sunshine cause you're the rays that brighten my day,I miss your voice, I miss your touch, I hate the fact I can't always be with you , I miss our chats and calls, I just wish everything works perfectly, I just wish you spend more time with me and sing or play till I fall asleep in your arms.My Obim, thanks for showing me what love is, for making me always feel like a queen, for never giving up on me. I love you.
Miss Z ~ @darkmayhem I wish I could get into your head to see if you're really as dark and as fond of mayhem as you portray. Somehow, I really doubt it! I suspect you are very sweet under all that supposed darkmayhemism.
Miss Z ~ @turpsy Dear daddy,
I want to use this medium to tell the world how wonderful a person you are.
Getting to know you has simply been a blessing to me, on steemit and otherwise.I have never met someone so receptive, kind, helpful and always ready to view things from the perspective of others.
Words cannot express how grateful I am to you and I would always remain indebted to you.
Keep being awesome Daddy (I guess this shouldn't be a hard job cos YOU ARE AWESOME).
Mr Z ~ @vheobong.."Hey Vhe.. I don't know how to start this. I don't know how to compose sweet words. But I'll say it however I can. I actually admire and adore you. Like really. And it's not because of your looks or endowments.. No. It surpasses that. When I see you I see a woman. Strong willed, Resilient, wise, goal oriented. And that's what to look for in a woman. One with purpose it's really admirable. Seeing you and your career goals and everything you envision. I just can't help but love you.
Keep on being that strong woman dear..
Miss Z ~ @akintunde my genius friend who hardly rests! Looking forward to the time when we'll actually spend quality time together as opposed to just chatting via whatsapp.
Miss Z ~ @samstickkz To my dearest friend, its been a while, it's so funny how we were so close but now we're more like strangers,I dunno if circumstances made you change, everyday I wonder if you're okay, if you've eaten, if everything is going on well, if you remember to lock the doors or just sleep off tired,It's strange but I get reminded of my promises and it hunts me daily,never make promises you know you'd break, if you love, try to express yourself, if you're hurt try to show it, everyone's got a heart not a stone, don't try to form you're hard cause you're the softest person, it's a free world never listen to friends on decisions that concerns you, never tell a broken heart friend about your love life, never tell a poor man about your wealth, never tell a frienemy your next move or plans, not everyone who smiles with you is happy for you, I wish you peace, joy and happiness, I pray you understand everything I always said and the words behind I'm fine, thanks for everything you've done,thanks for the memories shared and I'm very grateful to you for everything, I might not show it but just know I am, sorry I can't express much but.....some text missing..
Miss Z ~ I planned to send you a bottled messages since last week but it wasn't meant to be like it, I'll send it anyway. @kekegist I'm deeply hurt.
Miss Z ~ @sushie your crypto show has been such an inspiration babe! You are so talented and so beautiful. I love you
Miss Z ~ @awolesigideon the super talented god-of-fiction! Your stories leave me wanting more, not wanting them to end. You are the best
Miss Z ~ @lemmybe My dearest friend,its funny how we have similar trait, two different people who seem alike, I'm sorry I can't say much, cats got my tongue.. Lol. Thanks for showing me what friendship worth, thanks for making me smile especially when I'm tired and a little sad,thanks for always making out time for me, I must say, you've got the cutest smile. I've learnt a lot from you, everyday I learn new things, you're just the perfect gentleman, i wish you peace, joy and happiness but above all I wish you love, I never want our friendship to end.
ENTERTAINMENT
@eunireal1 caught on camera

ADVERTISEMENT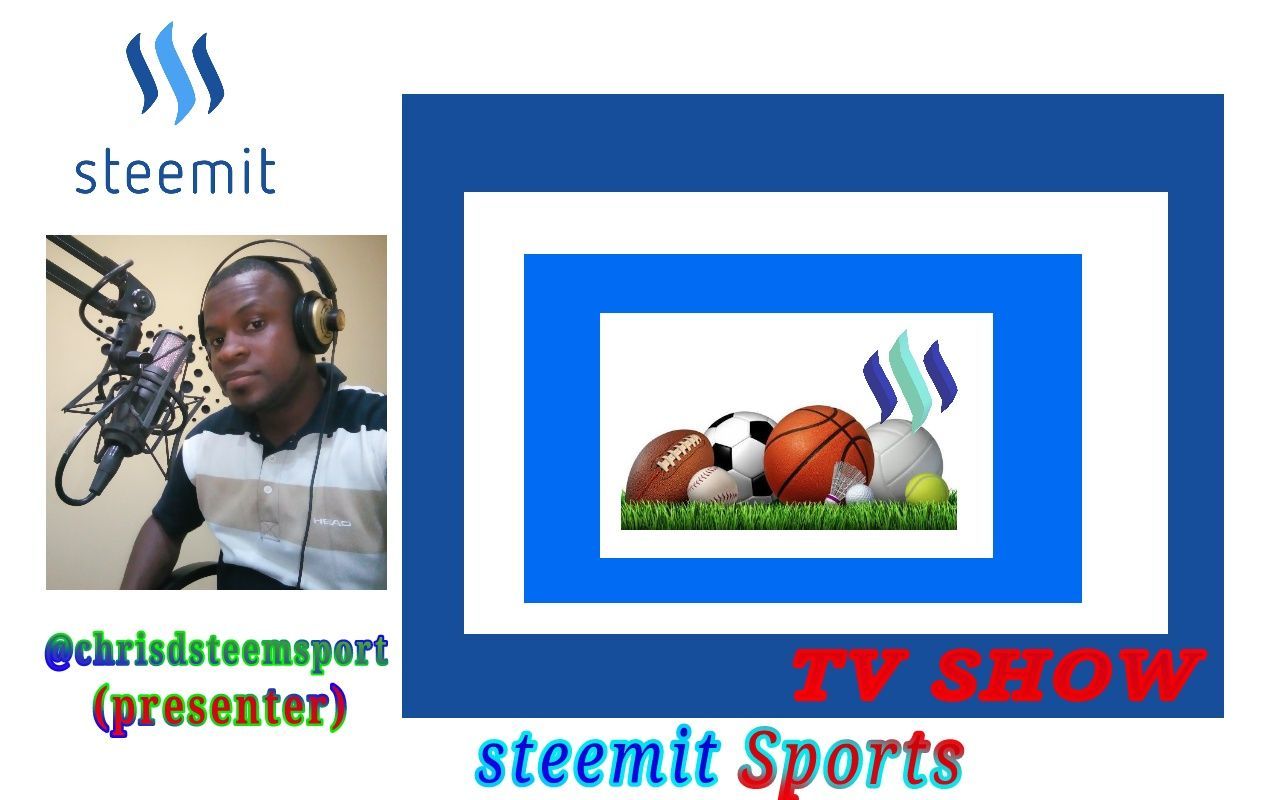 Are you a lover of sport? Are you a lady that want to impress her boo with sport updates? Follow @chrisdsteemsport on SteemitSPORTS TV SHOW for daily updates on sport matters. He gives the right information at the right time, you don't want to miss this amazing opportunity of well articulated sport news
TOPIC FOR DISCUSSION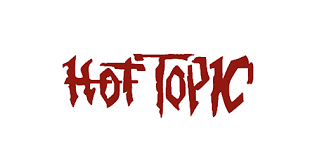 Most people into cryptocurrency see bank as an enemy and predict their elimination in the near future. What do you have to say about this? Will bank ever be eliminated? Do you see bank as scam?
Best two comment on this topic gets 0.3 SBD each
STAR OF THE WEEK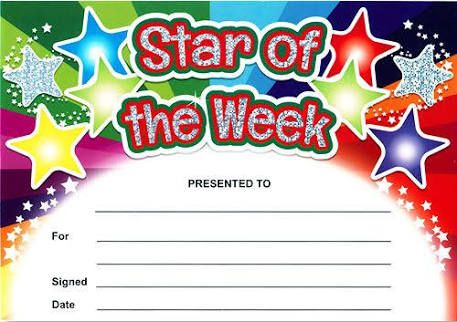 He is behind @stach and @stachph main support and the sponsor of Nigerian curators.
First to correctly type his username wins 0.3 SBD while the star gets 1 SBD
END NOTE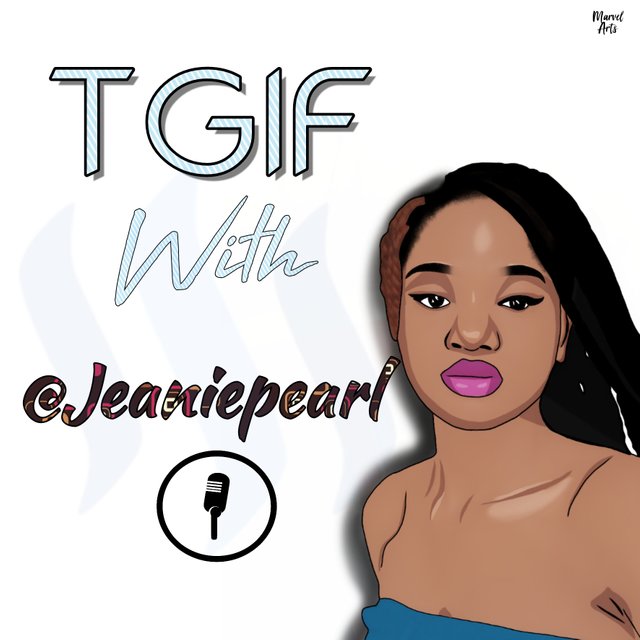 First I want to say a big thanks to all that celebrated my triple milestone with me,you all are amazing. Thanks to all that made this episode another successful one by sending in their messages, commenting, resteeming, upvoting,etc....i wish you success in all your endeavours. To the guys don't make bottled message a female thing ooo, this week seemed to be for the ladies only. I have nothing else to say but thank-you, am here because of you, you and you.
0.2 SBD goes to the first 5 people to resteem, drop a comment that shows that you watched the program fully and indicate that you resteemed
For your adverts,shoutout, bottled message, you can reach me via
Steemitchat ~ jeaniepearl
WhatsApp ~ +2347069670702
Discord ~ jeaniepearl
Telegram ~ jeaniepearl
Email ~ maryjanemadubuobi@gmail.com
Thank you viewers,love you all
To add more fun to this show and keep it going, you can support by sending a donation of STEEM or SBD to @jeaniepearl,comment,resteem or upvote
photocredit