Grave of the Fireflies - My thoughts [ENG]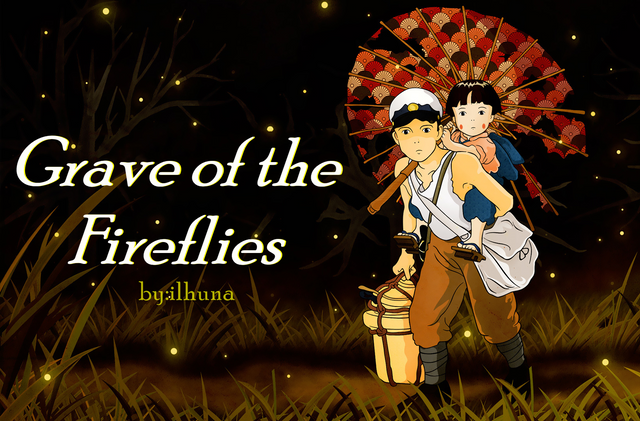 Hotaru No Hakaor in English Grave of the Fireflies is an animated film by Isao Takahata along with the studio Ghibli, from the year 1988, which recounts part of the events of what was the Second World War, a vision about what people suffered victims of the Hiroshima bomb, all told in a very delicate, but heartbreaking way.
This publication does not contain spoilers and anyway I do not think anything that I write can prepare a person for what the movie shows.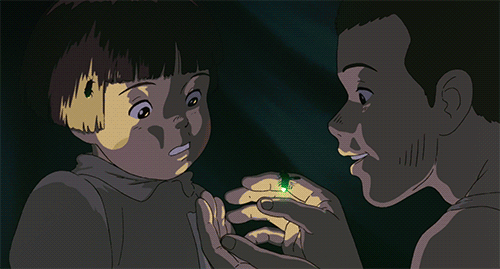 Source

Argument
The film is set in the final months of World War II, Seita and her little sister Setsuko become orphans after their mother is affected by air strikes and her father while serving in the army. The only relative they have is their aunt but after a strong argument, Seita and Setsuko are forced to leave her house and survive with what little they have.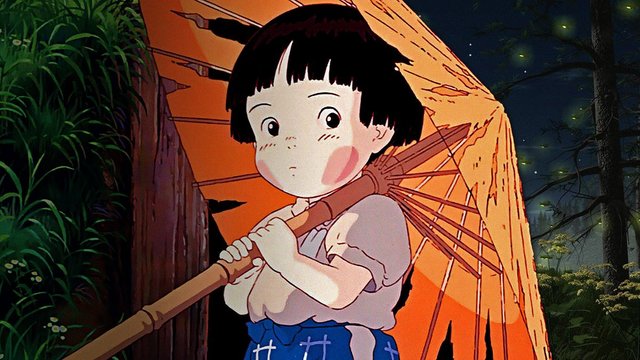 Setsuko

How I feel after looking at The Grave of the Fireflies
Broken inside, with an infinite disgust towards power, towards politics, and towards the system.
Sometimes I think that every day we are less human, our feelings and our way of seeing things are conditioned to act automatically and are not governed by what we feel, or that feeling gradually diminishes.
This animation showed me a part of the story that I did not know so well, and although we know that the war was horrible, nobody really prepares you to feel what the victims felt, nothing prepares you to see disappointment, hunger or to see the suffering . That is The Grave of the Fireflies, a confrontation with a reality that many ignore, and it is nothing that has remained in the past. It continues happening today, every day, and the worst thing is that we are all guilty ...
I feel as if I lost faith in everything, even in myself.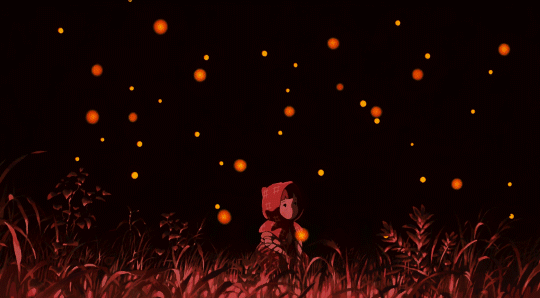 Fireflies
Why do I close my eyes so as not to see the misery of someone else? Why did not I help them?
These and other questions have come to my mind over and over again, but will they go through someone else's mind? Or am I the only person who feels outraged by so much reality and so much indifference exposed in an animated film?
The Grave of the Fireflies is a beautiful, raw and important film for the history, it shows the strength of the human spirit in the most difficult moments and of total despair with two main characters, surrounded in a warlike atmosphere. The film focuses on the life of these two children and their unwavering strength in the face of great difficulties.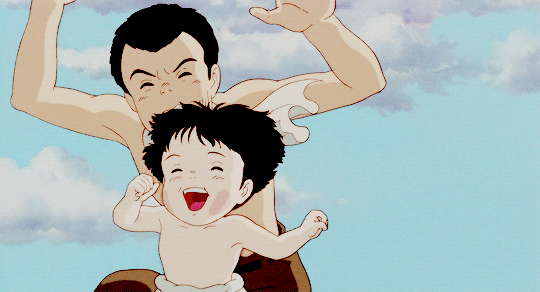 Source
All its emotional power is centered on the use of emotive musical themes and simple scenes where we can appreciate the connection of brothers in silly everyday situations but they become obscure when they know their destiny, every little moment is full of a bittersweet sadness.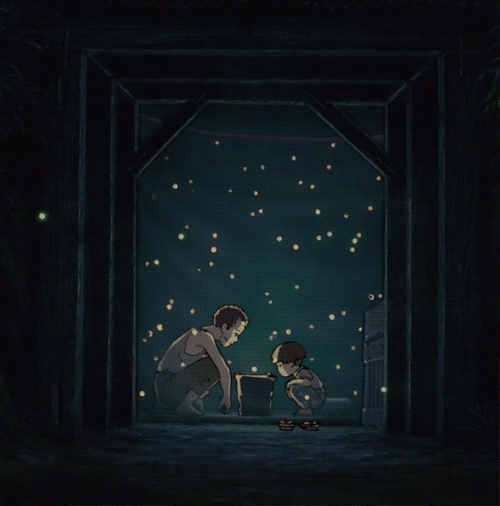 Source

I think everyone should see this movie sometime even if it breaks your heart.
Dedicated to all the Seita and Setsuko that once inhabited the world ...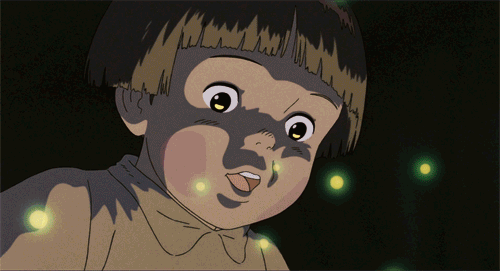 Setsuko

Thanks for be here
©2018 María Zerpa