Hello great steemians, it been a while and we want to start by sincerely apologising for not meeting up to the updates and gists we promised you all...
There has been many challenges recently but we will not loose hope because we know that everything will normalise soon...
There will be some changes on when @CELEBRITGIST will be dropping her stories to you...
From today henceforth expect your stories and gossips once in a week...
we will be giving you a weekly recap on all celebrity gists and gossips...
This is because of our tight schedules so please bear with u and keep supporting and encouraging us...
We will be dropping all celebrity gist, gossips, and information every Saturday.
This will take effect starting from 25th August, 2018...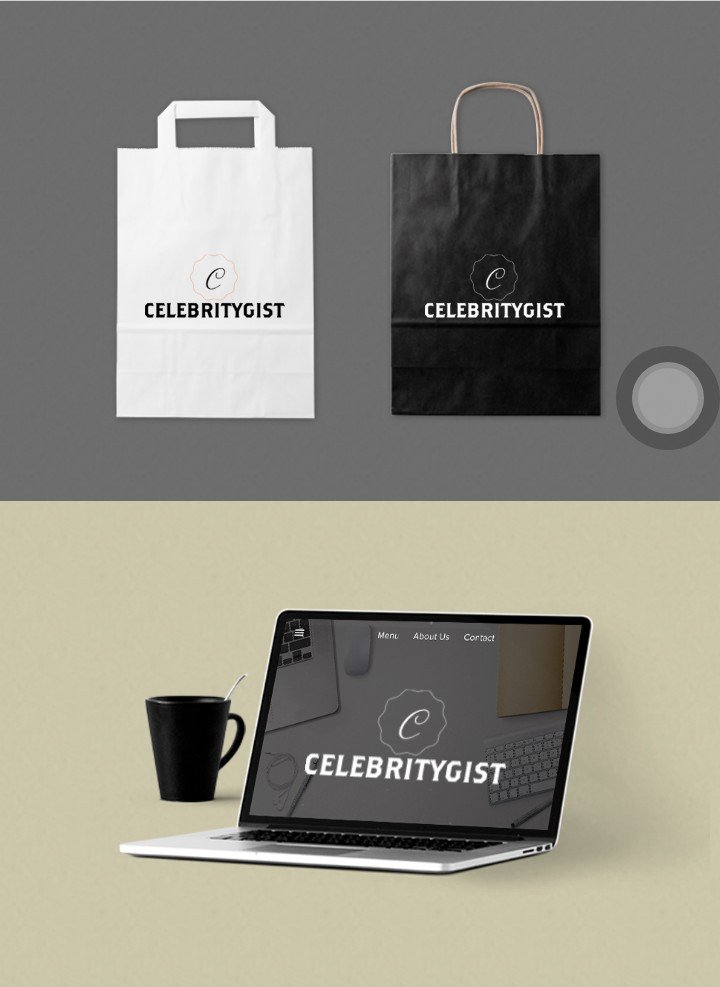 Stay tuned!!
Now to the story proper...
DJ! Play me 'Ebano' by Psquare.
While the music is playing, grab a bottle of chilled lakasera and sip while you read...
#A RECAP OF YOUR CELEBRITY GISTS AND GOSSIPS
YAY! Hitting the cinema from 7th september is a movie titled "Africa Queen". This emotional and suspense filled drama is produced by Kola Amusan and directed by Caliph ibn. Uzar.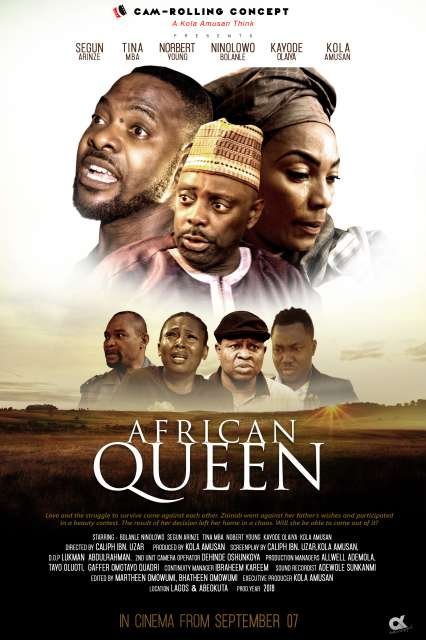 I personally will have to see this movie and i recommend it to you guys. Do you know why? This is because it features a strong cast including Segun Arinze, Bolanle Ninalowo, Tina Mba, Norbert Young and other actors.
Keep the date!
Mary Remy Njoku, a Nollywood actress and the CEO of ROK TV and her handsome husband Mr Jason Njoku celebrates their 6th year wedding anniversary on 19th August 2018.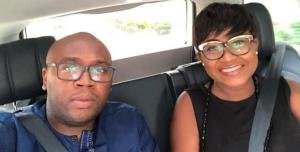 Mr Njoku is the CEO of IROKO TV...(oh! I love watching Iroko movies)...
You will bear with me that this cute love birds have really worked hard together to get to the top and have also created job opportunities in the country.
In this six years of marriage, this couples are blessed with two lovely kids and @CELEBRITYGISTS joins the world to wish them more blissful years to come...
We all know our new and favourite couples...well i dont know for you but our Nollywood actress, Adesua Etomi and her hubby, singer Banky W are my favouriqte couples...they are so cute together and i love them..
Ayam not an amebo as you all know but i heard Adesua came out publicly and admits She is Proud of her Hubby, Banky W
If you are married here and you are not proud of your husband please and please raise your hand, Adesua wants to deliver you from your village people..lol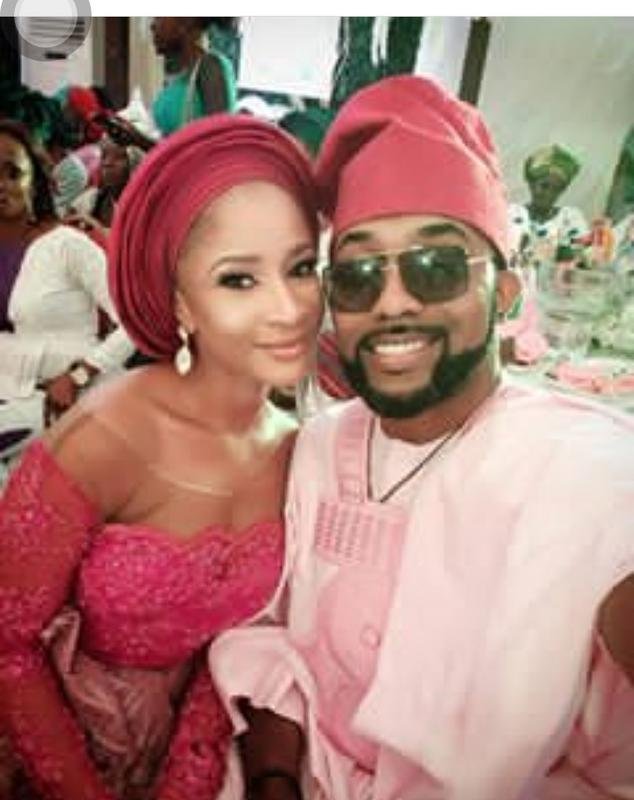 The Nollywood queen expressed her love for her hubby and was excited she got married to the kind of man she has always wanted.
Most times people say that marriage is sweet only during the first fews years and as time goes on the love between husband and wife reduces, i dont know but i think they are wrong and as for Adesua and Banky, we have not seen any negative vibes rather they have been supportive to each other...
On monday 20th August, 2018, our popular and fearless Tonto Dikeh raises alarm over plans by the police to storm her house and she made it know via her Instagram page..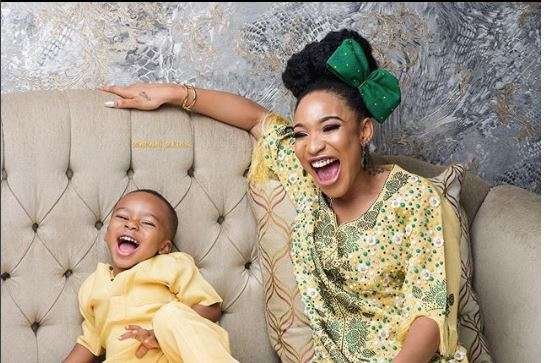 She said she is not a criminal and is not scared or intimidated by anything.
She kept ranting on her Instagram page saying the police should be ready to kill and bury her if anything happens to her son...
Though we are not sure why the police are storming her house but we guess it might be connected to ex-husband as they have been in a battle over who will take custody of their son..
It was revealed few weeks ago that Tonto mounted CCTVs in her residence to protect the little prince charming...
Me i don't understand o but the gists is becoming more interesting...lol
People especially Nigerians have gone mad o... For christ sake why will you people be egging someone money on Instagram? Is that platform made for begging? Me i don't just understand people o.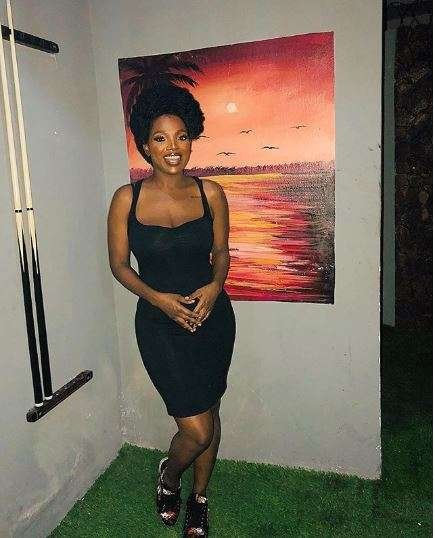 Annie Idibia, Tuface wife and an actress sent a warning notice to all those yeye fans and followers who are fond of begging her money on social media. She talk say, the thing don dey piss her off!
She was really sad and vent out her anger saying she has so many issues and she is just human who is struggling like every other person to survive. She is fed up! Abeg make una stop o.
She no like am and for those that insults her whenever she don't respond please she is begging you guys to stop..
Nollywood Actress, Queen Nwokoye (Ada Nbano) Welcomes Baby Girl.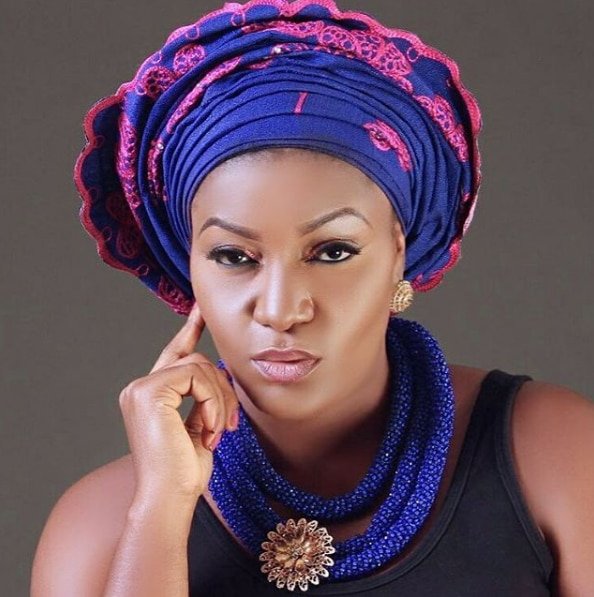 Ayam not Understanding this celebrities again o. Most of her fans never knew Queen was pregnant. OMG! These people sabi keep secret o
But sha e don lick! Although she has not come out to say it but one of her fans and friend revealed the good news on Instagram and the mother and daughter are said to be doing great.
She is grateful to God for they nine months journey as she know shared her baby bump photos.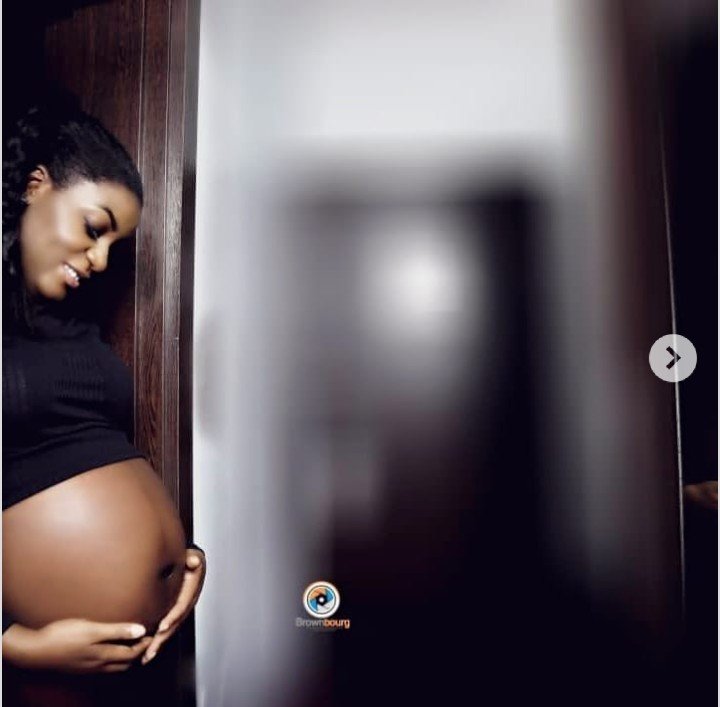 @CELEBRITYGIST congratulates you ma'am..
We have news that the producer of the much celebrated movie in the US, 'Compatble,' which was premiered in July, 2018 Yemisi Banjoko disturbs US with Fashion Outfit.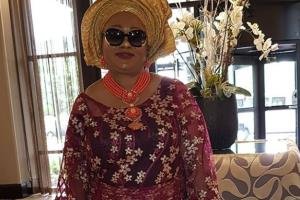 Yemisi is a Nollywood producer who is based in US...she and her friends attended Iyabo's burial party in Minneapolis and showcased the beauty and rich culture of Nigeria through Fashion.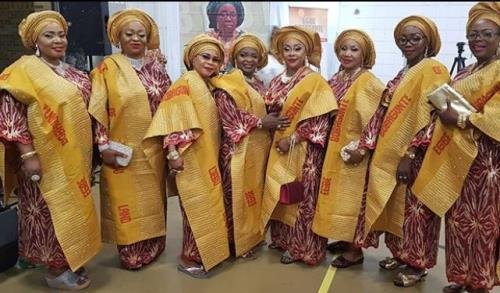 We all know that Sallah celebration was yesterday and today. To mark this year's celebration, CDQ bought a N12.7 million Ford Mustang Fastback car as sallah gift for himself...
Oboy! See money!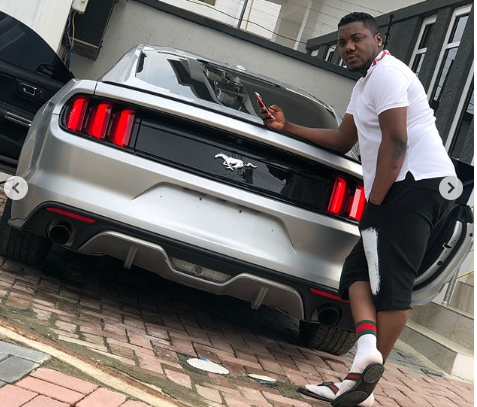 Please if you have his number just drop it here for me..lol
This was announced by the rapper himself on 18th August, 2018 on his Instagram page.
Oshey Baddest! Dancing to 'Assurance' by Davido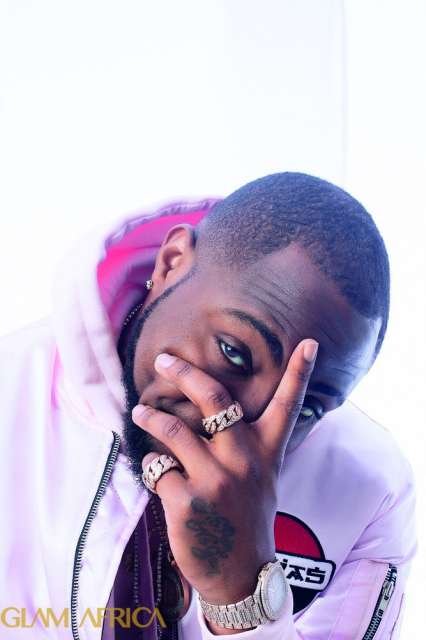 Gbosa! For my oga at the top.. Am supper excited to announce to you that Davido showered the sum of N1M to a lucky fan on his Instagram page.
Do you want to know how? Visit his Instagram page @davidoofficial and stand a chance to be a million naira richer after completing a small task..
The pop star revealed the winner as he picked randomly to be @chinwendu_unachukwu.
Acoording to Davido, all the lucky fan has to do is to "drop your Aza below" and stand a chance of becoming a million naira richer.
What are you waiting for? Me ayam on my way oo
I don't know why my name is not Chioma
o. Do you know that Davido visited Cotonou to perform in the city and also went to Owerri in Imo State? I know you don't know so i am telling you now, that not all o hmm, guess who accompanied him? Chioma of course! His heartthrob.
They really had a nice time together and Chioma shared some cute photos on her Instagram page..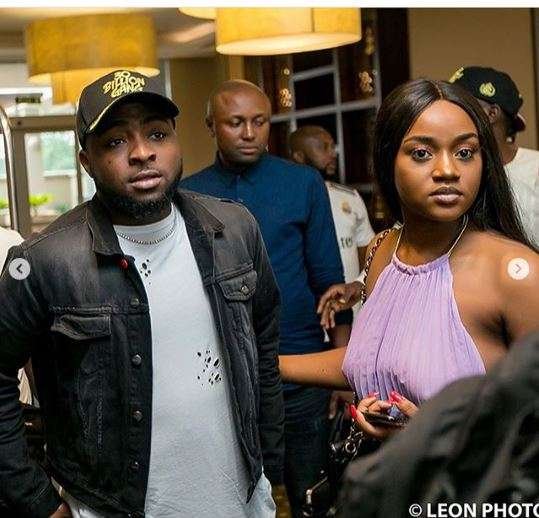 Awww! Aren't they cute?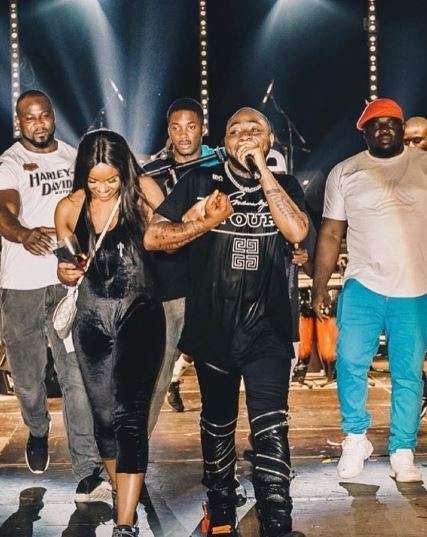 Please be informed that these two love birds moved around in Davido's newly acquired jet.
Tiwa Savage roll am o...dancing
Lol
Our elegant and black beauty Tiwa for the first time speaks about her relationship with Wizkid
In an interview with Soundcity radio's OAP, Awazi, Tiwa said she is friends with Wizkid! And that was it! Were you expecting to here more? Lol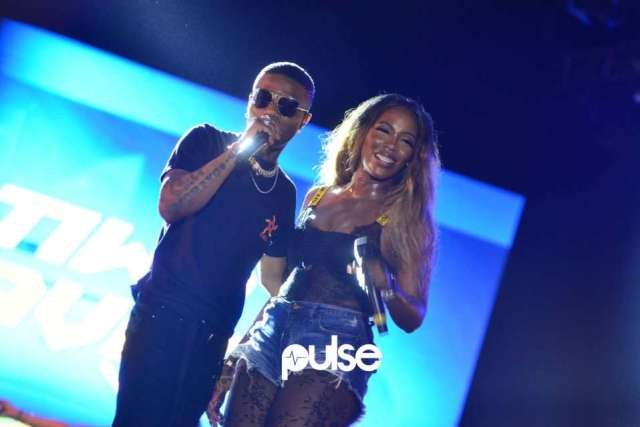 She said she has been in the music industry for quite along time now and she is definitely used to such rumors of a female musician been in a relationship with a male musician. Tiwa Savage made it known to us that such comments don't bother her at all.
So if u dey among those wey talk say Tiwa and Wizkid get affair, Zip your mouth! Shikena.
A Ghanaian rapper, Michael Owusu Addo, aka Sarkodie has just appointed Nana Aba Anamoah a broadcast journalist as the new Public Relations Officer, PRO, for his record label Sarkcess Music.
Many Ghananians were not surprised as Nana is known to be a die- hard fan of the Sarkcess Nation boss.
This appointment was officially announced by the prestigious rapper on the social media platform.
I want to ask this question o, abeg does blocking people on social media a crime or does it make you a proud person?
I need answers o...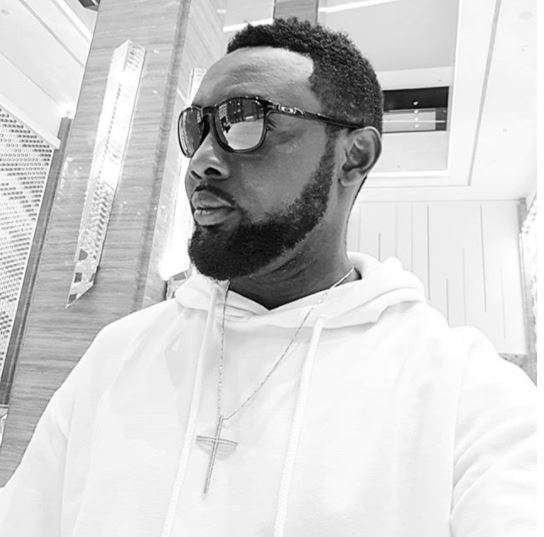 AY is a popular Nigerian comedian and if you don't know him jaaapaaaa!
This multi-talented comedian says blocking people on social media has nothing to do with being proud and that he will block you on social media if you insult him or his family over something you cannot proof.
AY further says he doesn't like blocking people but when he does that, it for a good reason and that doesn't make him proud.
Just have it in mind that the reward for insulting someone on his Instagram page or any social media is to get blocked! Shikena!
The Lagos state Governor, Akinwunmi Ambode, in his sallah message has called on Nigerians and all Muslims in Nigeria to embrace the values of sacrifice, love and continue to foster unity for the well being of the country. As Muslims join their counterparts worldwide to celebrate this year's Eid-el-Kabir festival, they should imbibe the lessons of the season such as selfless service to God and humanity, sacrifice and sincere commitment to righteous conducts in their private and public life.
@celebritygist joins the National Chairman of the Peoples Democratic Party (PDP) Uche Secondus to wish Muslims a happy sallah celebration.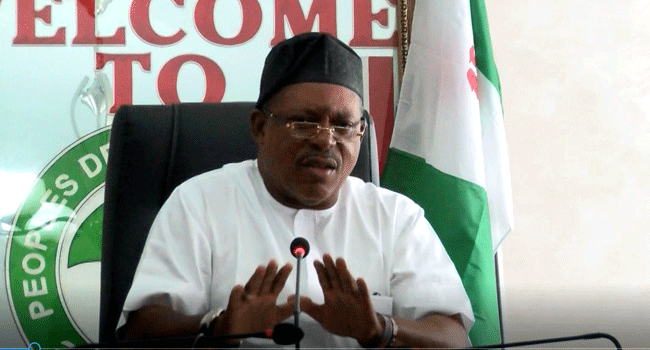 Uche Secondus also asked Muslims to use the Sallah celebrations as a medium to pray to God to send a rescuer to Nigeria.
Chief Chyna Iwuanyanwu is dead!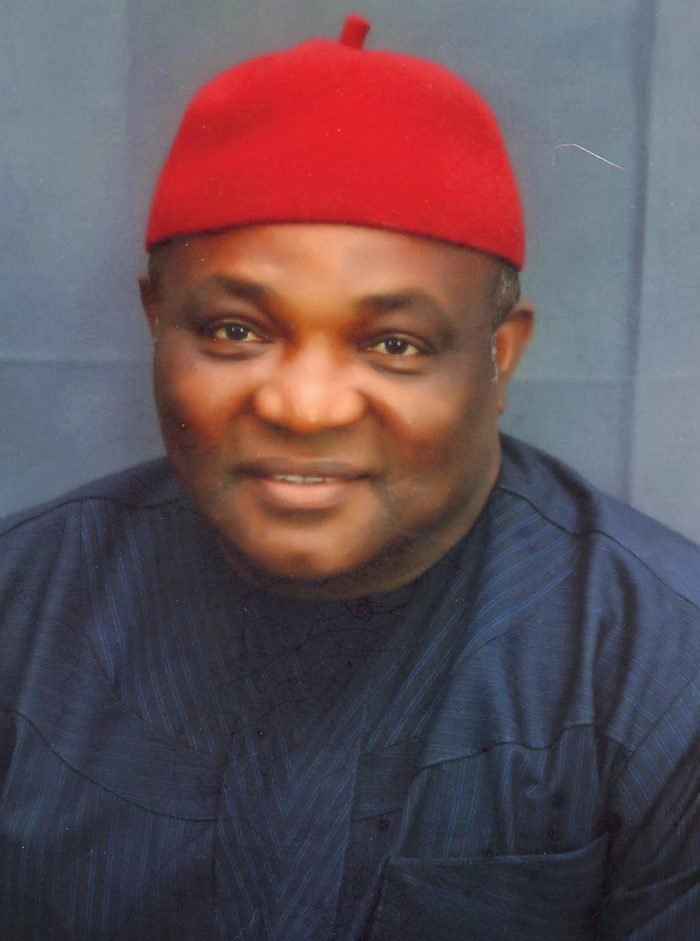 Iwuanyanwu was a former aspirant for the National Chairman of the Peoples Democratic Party, PDP, and Publisher of an Abuja-based celebrity magazine, 'Democracy Confidential, he is a former journalist with Radio Nigeria and Champion newspaper. It was reported that he died in Abuja after a brief illness last week but his family made it public yesterday.
May his soul rest in peace. Amen
We send our condolence to the family of @onos
May God comfort you all and to all his friends and well wishers, always put the family in prayers..
RIP @onos

We @CELEBRITYGIST sends our warm wishes to @dhavey as he celebrates his birthday today. God bless your new age

S.I.N2 S.I.N2!!!!
Stememit in Nigeria is an event that will be happening in Abuja! It going to be mind blowing...
I hope you are attending!
Wow! What a journey down here!
We have come to the end of today's gossips, we hope you were entertained..
#FUN CORNER
do you have any gists, gossips or news you want to be featured on our next updates... Kindly drop the highlight in the comment section and stand a chance to win prizes...
We want to specially thank @jeaniepearl, the creativity witch as @rebeccafl will always call her for her support and contribution to spice up this show, babe, we am grateful..
We will not forget to thank our crew @iamchijamz @adabless and @sammyswt for their efforts and love..
All thanks to @destinysaid, @ehiboss @samminator @zizymena @stach @ genesisproject @bigwaves @ejemai and our lovely friends that have supported us through their upvotes and words of encouragement...
See you next week!