What is A Turret's Life?
A Turret's Life is a first person arcade shooter/tower defense for PC and VR where you are the tower defending an area against the endless onslaught of attacking robots. A Turret's Life is about crafting overpowered dream guns that can be traded as a crypto-backed item, which ultimately is about solving two personal pet peeves of mine in gaming:
Problem 1: Hard Crafting Limits
Growing up, I've played many games with crafting and customization, yet almost all of them impose hard limits on the player's ability to really personalize the item to best match their play-style, things like choosing only one module out of dozens, or a hard cap of "100 enchantment points", but each enchantment uses 80 and wastes the rest.
No doubt this was done to keep the game balanced and controlled, but wouldn't it be truly awesome if a game rewarded players for their persistence by letting them create their dream weapons no matter how overpowered it is?
In A Turret's Life, customization is a huge component of the game, but the game is designed such that you can architect your weapon to become perfect in every way without a cap. Of course, the more over-powered your dream weapon is the more expensive it will be. Also, it will be harder to initially balance its stats out since increasing one thing will decrease another, but at least it is eventually possible to create a super-gun with time and patience. But the better you make it the more valuable it becomes, which brings me to the next point:
Problem 2: Arbitrary Points
Often games reward you with XP points, then you level your character up, and keep playing. If you're lucky, you can upload your character to social media, but the points are always limited only to the context of the single game, and every new game requires you to start from square one. But what if XP points and resources could be more? What if they could exist beyond not only the game franchises but even in other unrelated games in a vast multiverse, or if they had intrinsic value that could be traded to other players for actual value?
To put it bluntly, in A Turret's Life your points are your currency – every XP point, crafting material, gun, or even the entire turret is backed the the Enjin Platform. The Enjin Platform is a cryptocurrency dedicated to gamers, which means that all of your items are not tied to the game but to your own secured Enjin Wallet. With it you can trade or sell the items you've found or created in A Turret's Life. This creates an intriguing meta-game where it becomes strategic to design well-made items to sell to other players, since the value of the item is determined by actual supply and demand, not a hard-set value.
So in theory, if you played the game very well and created popular items you could make a bit of extra pocket change!
The Founder's Token
On the topic of Enjin Crypto, I am pleased to announce the Founder's Token for the first 1000 users that join the Telegram Channel. This token limited-supply, bound token, in addition to exclusive bragging rights, will grant the following boons:
Extra voice for design consideration and input
Increased Odds of gaining special items and resources (If only could increase my own luck)
Founder's Cannon: A stat-boosting module that will increase the overall abilities of a weapon that you add it on to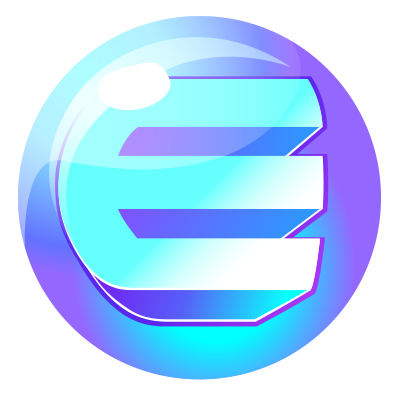 About Us
At the moment, I am just a solo developer working part time on this project, though I am hopeful that some comrades will join join me in this endeavor.
I am predominantly a programmer, though I also have some game design background. What this means is that the game will be created in so-called programmer art initially – AKA everything made out of white primitive shapes until I outsource the art, then the game will become pretty.
Status
A Turret's Life has just entered the development phase, and I will be working on the most fundamental systems required. Currently, I am working on the inputs system, which is going to be an interesting challenge to get PC, VR Desktop, VR Standalone, and game pads to all play nicely with one another – but that is another blog topic :).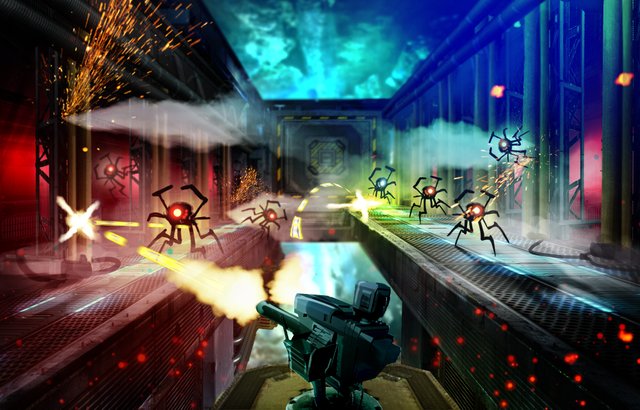 Early Concept Art
Join the Community!
Website: https://www.aturretslife.com/
Telegram: https://t.me/aturretslife
Enjin: https://enjincoin.io/