My Hiking Adventure Part 04: Wainuiomata Ridge Line
Walking along these high ridge lines around Wellington Harbour is a great way to experience hiking and backpacking. This is a lot more rugged than tourist places like the Rimutaka Forest Park Trails, on these ridges you experience near vertical climbs/descents depending on what tracks you travel along. I do not have to go very far to practice my hiking skills
Links: Staying Active | Steem Riders | Strava | Twitter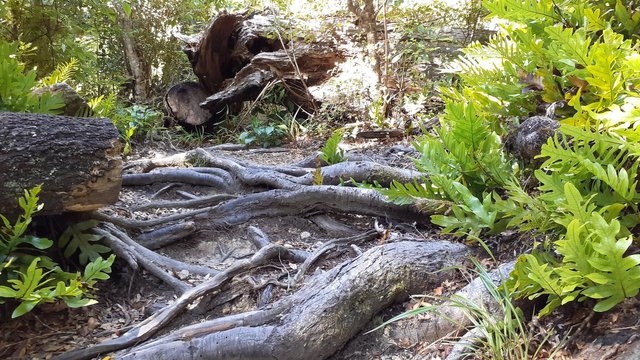 tree roots, the major obstacle on the trail
On the level tracks the small roots are annoying and if you don't pay attention, you will trip on them and land on your rear. But on the steep tracks these form step like footholds which definitely helps.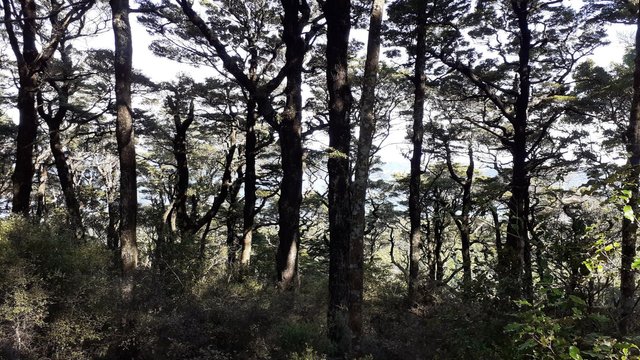 well protected from the sun
I wasn't too sure what to expect up here, but after the initial 1km climb at the beginning, located on Wainui Summit Hill car park, it all turned to bush. 98% bush, with not many places to view anything either side of the ridge.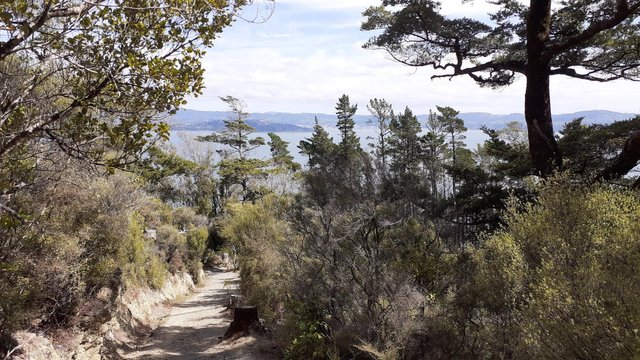 Wellinton Harbour
The only decent view I got from the track occured as I was descending from the ridge. The closer I got to sea level and with populated areas the wider and easier the track becomes.
Apart from being a lot harder than I expected, I really enjoyed the hike. For a day hike like this, the 55Litre backpack size was overkill, a 20litre should be fine. Another thing I quickly became aware of on the return journey, my 2x 750mL drink bottles was just right for this distance.
There are things I will take away from this hike that I can improve for next time. I would probably do this same route again next saturday.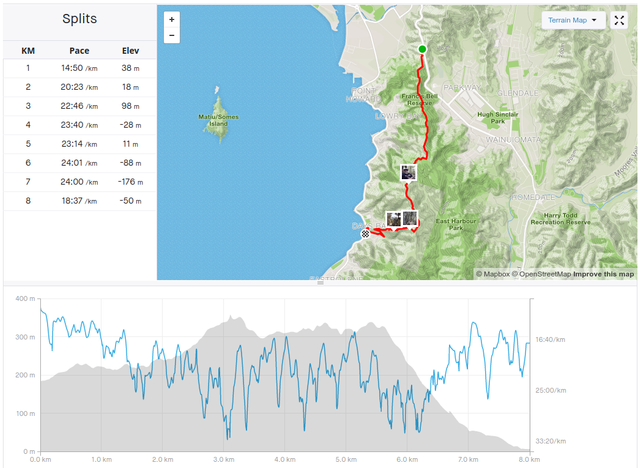 strava stats
| Crypto Support | Wallet |
| --- | --- |
| ETHEREUM | 0x23Bd7B699383D96513636bf145dCc272a1502076 |
| STEEM | 0x4493de75192e5210091c71506465E31BF5038338 |
| BAT | 0x6fE7EC6B8bB98210468a15B3235abC80edB70b3d |
with every post comes experience, as we all strive to do better.
curate/up vote, let's encourage and inspire each other.
---
Originally posted on Staying Active Body and Mind. Steem blog powered by ENGRAVE.