Hello dear friends of steemit!
I bring you a rich recipe here in Venezuela are the famous rice tortillas, if you have a little rice left over from lunch, do not throw it away, you just need the following ingredients:
INGREDIENTS:
2 cups cooked white rice use the one left over from the previous day
1 egg
1 tablespoon wheat flour
1/2 cup of milk
1 spoon of sugar.
PREPARATION:
In a bowl mix all the ingredients.
In a pan over medium heat, heat the oil to fry.
With a teaspoon, pour piles of mixture in the hot oil.
Fry torticas until golden brown on both sides.
Remove the torticas from the fire and put them to drain on absorbent paper.
Sprinkle the torticas with sugar before serving.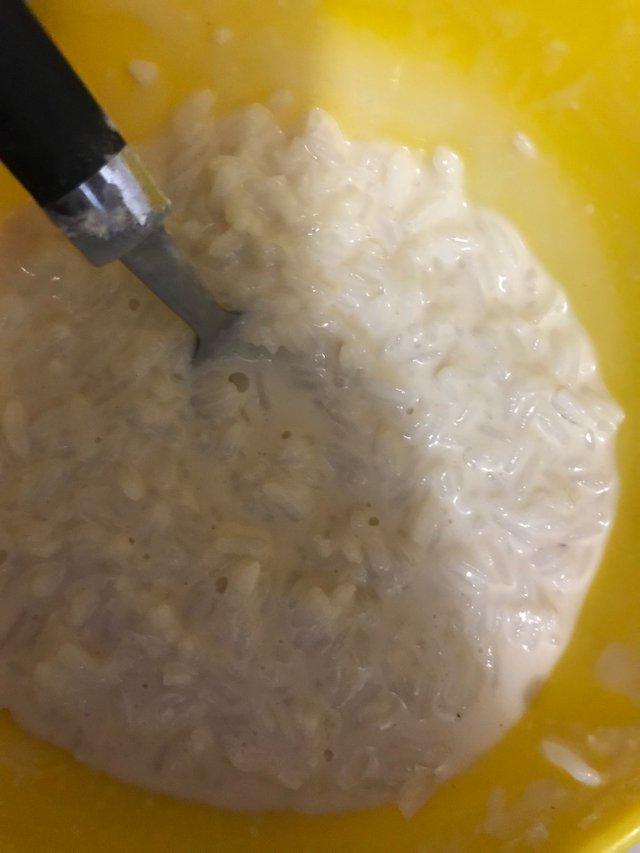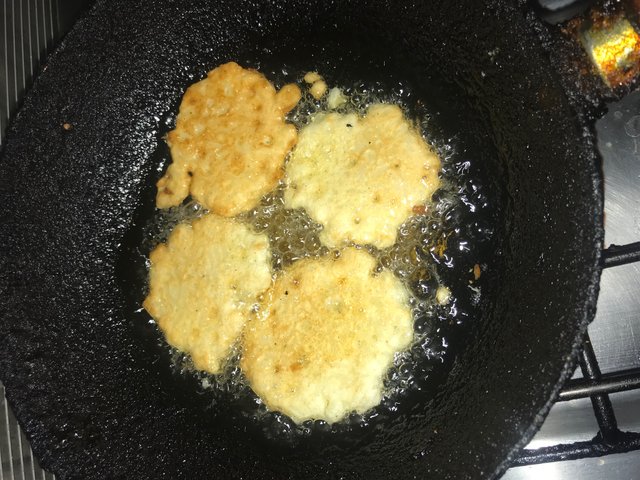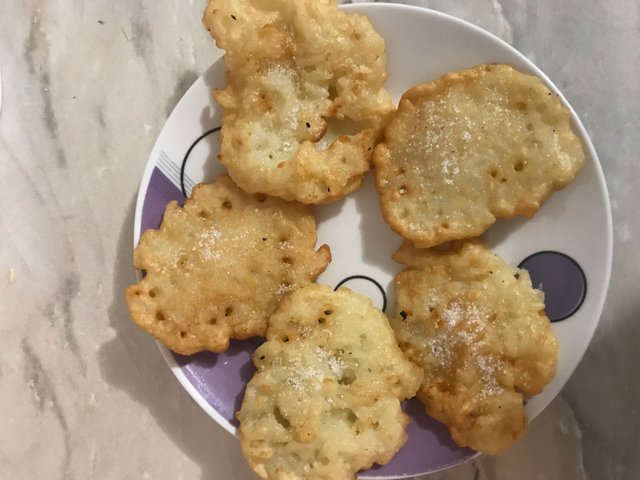 A rich snack.
photo taken by my iphone 7 phone in my house.