Who doesn't like shopping? It's, of course, individual question. One man likes shopping in a shopping center where another one... in a liquor store ;) But anyway, we all do shopping. Today I want to show you how can you make additional money while...shopping! The method is trivial, but definetely worth it!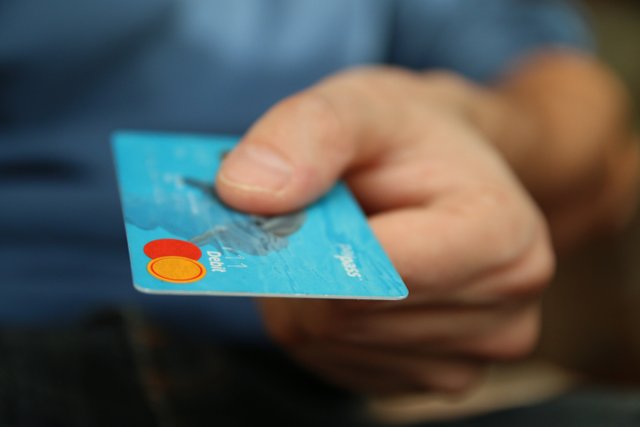 How much can you earn on it?
It depends on the store, up to 5%. Last time when I used to pay 100PLN e-voucher I got
3% back (3PLN). You might think - "Nahh, it's just 3PLN". But it's not "just"! It's all
about shopping - and we all do the shopping. We gotta live, dress up, etc. And it all
costs. It's cool when some money go back to you, isn't it? That lets you buy more.
I gave 100PLN only for food, but imagine if I was about to buy furniture for one thousand?
I would get not 3, but 300PLN back! The amount of money you get back is rising ;) You also
have to buy fuel for your car and, for example, Orlen considers cashback, so it's also
a great option. Who wouldn't like more fuel? ;)
Too little money
If additional several dozen or several hundred monthly is not interesting for you
(sometimes even more if e.g.: you are renovating the house or build a new one), then
you can give those money to charity, like Child&Family Foundation. Remember that
even if you do not need any help, someone else might have troubles - and money
may help him - in such a moments, every penny counts.
Who may use it?
Literally everyone who is able to do the shopping - siblings, parents, grandparents or
even children. You just need to give a card for casheer or to look up the code on your
phone. If someone isn't up to date with actual technology then he can write down his
e-voucher code on for example a simple sheet of paper. Friends and family living away
from Poland are also able to use this option - the money that goes back to you can be
even better! ;)
What shops accept cashback?
Various, you just can't name them all. Electronic stores, grocery stores, clothes shops.
It is also possible to buy furniture with that feature. The possibilities are really
high and everyone can find something for himself.
Cashback... How does it work?
You have to generate code on a phone, which is scanned before purchase. It is also possible
to print it as card. Something like loyalty card - thanks to it, you won't have to turn on
your phone every time, which would always need the Internet connection - definetely more
convenient.
There are shops, such as "Biedronka" (Polish store network) do not accept card payment, but
there is a possibility to pay with e-voucher - you just have to buy a voucher worth at
least 100PLN and the generated code will be able to be used. To use this service you
have to have a credit card and, of course, a bank account, to which the card is attached
(To use the service, for example: e-voucher)
While shopping, not only we make additional money, but also we get Shopping points, which
will for sure help us earn even more money in the future.
Cashback and E-voucher
Some shops accept cashback, some E-voucher, but E-vouchers are less popular, what is good,
because you don't have to buy it in app or on the page - that may be uncomfortable for some.
E-voucher, in my opinion, is a great choice, because we can gift it for someone! It is,
in my opinion, very interesting and pretty practical. If you wanted to help for someone,
you could, for example, for such a person give such a token so he wouldn't have to worry
that someone can steal it - who would try to take away a little piece of paper with random
letters and numbers? ;)
For E-voucher you have to pay with credit card or by cash transfer.
What if your products are worth more than your E-voucher?
You don't have to worry about anything, the options are two:
•You buy another E-voucher
•The money you have in the E-voucher will be paid by it and the rest may be paid extra
by cash or credit card. It happened to me once and I had no problems at all. Payment
totally enjoyable :)
Is it even worth it?
Of course. You save the pennies and dollars will grow ;) The question remains which shops
accept cashback. Well, there are all of those on all the world - it makes a great opportunity
for us to save some money. Few examples: Tesco, Biedronka, Carrefour, Helios cinema. Also
E-shops offer cashback, what gives us even more opportunities to make a Good Shopping ;)
Additionally, if we look for something specific, like electronics, then we can find it all
on the web page - it saves our money and time ;)
How to register?
To register, you have to give your first name and last name, date of birth, E-Mail address
and phone number. To do that, you have to visit page https://cbw.to/mtgm9q (using a reflink
you support my hard work. You don't lose anything and I get a chance to develop myself more.
But if you firstly decided to read a little something on the page, then I would like you
to use my link - I'm not forcing :) If you want me to give you a regular link, please, write
down below in the comment section)