☕ Time to take a break ☕
🍪 Step by step 🍪
Hi!
Steemit's friends, how are you? In today's post I want to show you the drawing that I made live in the last event to which I was invited.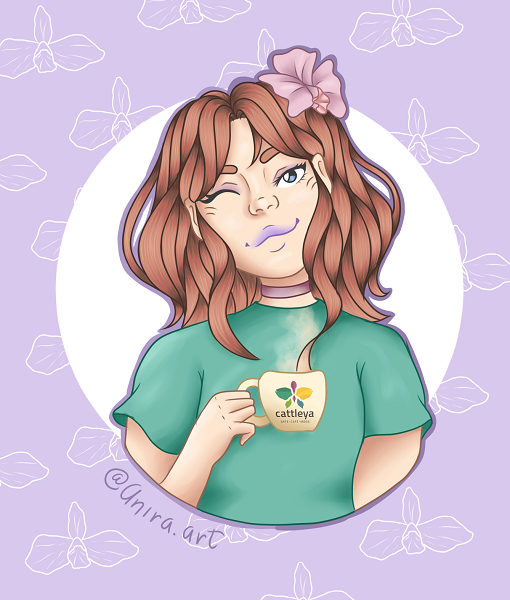 Explanation
When they invited me to the Cattleya event they told me that to get more attention it would be great if the artists made a live drawing while the event was taking place. Well my illustration was that of a girl drinking coffee, since the place of the event is a cafeteria, and she has an orchid in her hair, as well as in the background of the drawing she has orchid silhouettes. I will explain why that flower, well first of all this is the national flower of Venezuela, and second the logo of the place is an orchid; and curious fact Cattleya is the scientific name of the orchid.

Step by step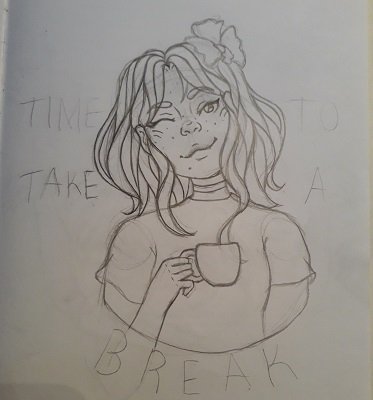 Whenever I start a drawing I make the sketch by hand in my sketchbook.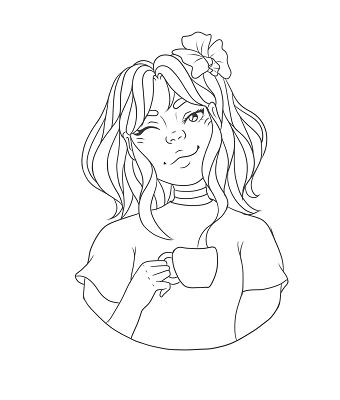 Then the picture was taken and passed to the computer and then digitized.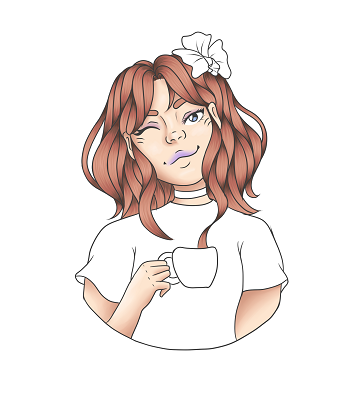 To color the hair I put a base color and then I add lights and shadows with the modified marker tool to my liking, I wanted to make the hair tips a little lighter. I paint the skin in the same way as the hair, but only after adding shadows and I blur it with the modified water brush tool to my preference.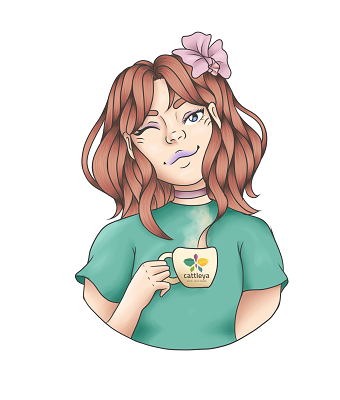 I paint the clothes the same as the skin. The outfit is the uniform he wears in the video, which I loved, I love all the pastel style and baroque. In the end I paint the lineart, putting a layer on top of the lineart with the option to trim group. Try using the same logo colors for the illustration.

🌺 Well I have not told here that I had made the decision to quit the job I have now, obviously the salary is not very good, but my boss did not let me quit hahaha and I made a deal of it that I only go to work three days a week , and that was it, I just hope you liked the post, give it upvote, comment and share. Greetings and I love you🌺

I have social networks




Another way to support my work