What is Front-End web development?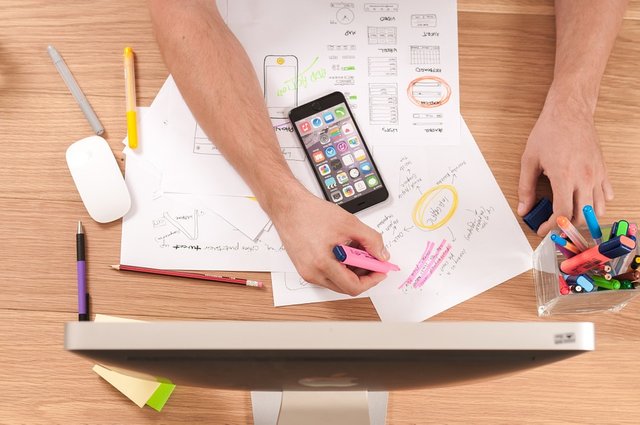 Source
If you like the design and that upon entering a page looks prettily beautiful that it looks all modern and again it because it drew much attention. Because it has all the technologies of web design that run in your browser, this is the front-end.
The front-end is HTML5, CSS3 and JavaScript are technologies that span all functional and aesthetic design that you can get to see in your browser when entering a web page.
In synthesis, the front-end web developer is responsible for everything that we see in current browsers when it comes to navigating the internet, creating the user experience when browsing them, tend to specialize in different tools that help them to improve their designs as they may be photoshop to improve the showiness of the web site.
If you are of those who like design and you spend the whole day drawing and at the same time I would like to learn how to program web development dedicated to the front-end may be yours, blazing a trail of extensive use worldwide.
I hope you liked my content of today, very soon we will begin with basic programming courses to the most advanced, we are not reading...
Banner by @alfargenis
I invite you to follow me in 👍Facebook 📷Instagram 🐥Twitter
---
This post is a translation from Spanish of a post of my property. The link of this post you can get it by clicking here
---
Posted from my blog with SteemPress : http://nayaritvenuti.vornix.blog/2018/12/07/935/
---