Elon Musk: I'm not sure I wanna be me
A Conversation with Elon Musk at the 2017 World Government Summit
The host asked some really good questions making this one of the best interviews with Elon Musk so far.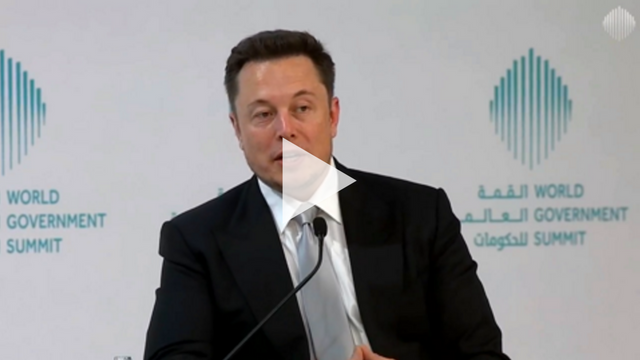 Source, World Government Summit
Into the 31 minute ... Biggest challenge in life? That one really is emotional for Elon (can see a tear on his right eye). He's thinking Talulah Riley. Hard to balance family and work life. Giving up family life for humanity!
Copyright Disclaimer : Under Section 107 of the Copyright Act 1976, allowance is made for "fair use" for purposes such as criticism, commenting, news reporting, teaching, scholarship, and research. Fair use is a use permitted by copyright statute that might otherwise be infringing. Non-profit, educational or personal use tips the balance in favour of fair use.
This video has no negative impact on the original works
This video is also for teaching and inspirational purposes.
It is not transformative in nature.
I appreciate the upvotes but consider following the account and resteeming the articles that you think deserve attention instead. Thank you!