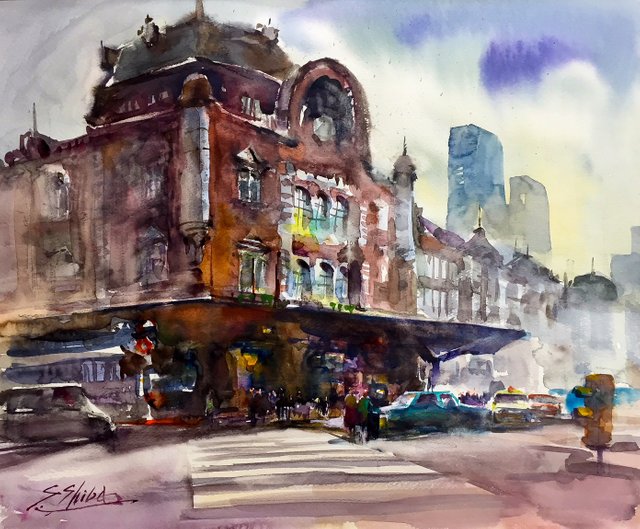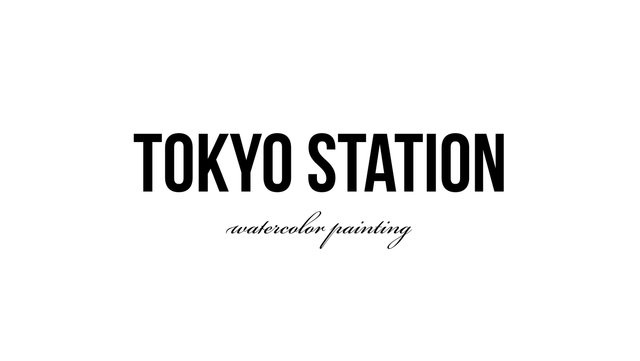 Tokyo Station is a symbol of Japan modernization and a starting point for Japan railroad routes. The building is a European style and also the original beauty of Japan architecture combined, so it is very interesting. This building with state-of-the-art railway system is quiet and dignified when seen from the outside. I drew the atmosphere of the station mainly using the color of Burnt Umber.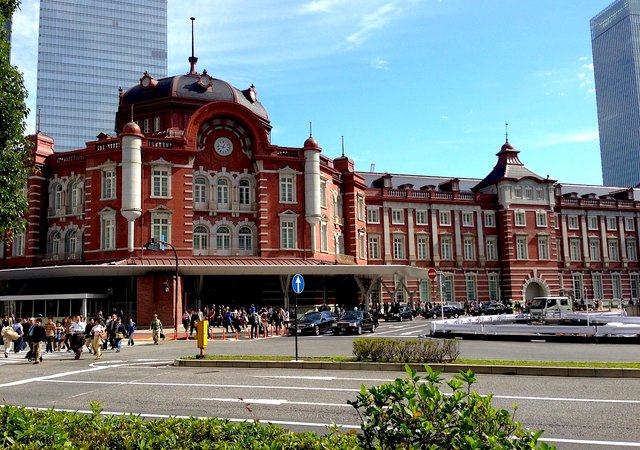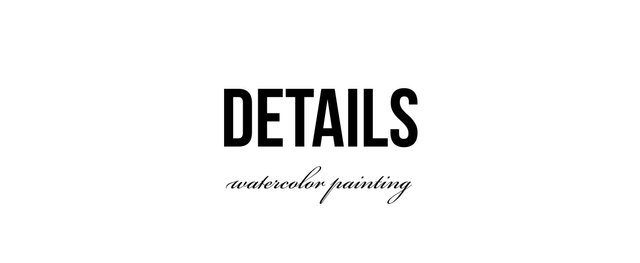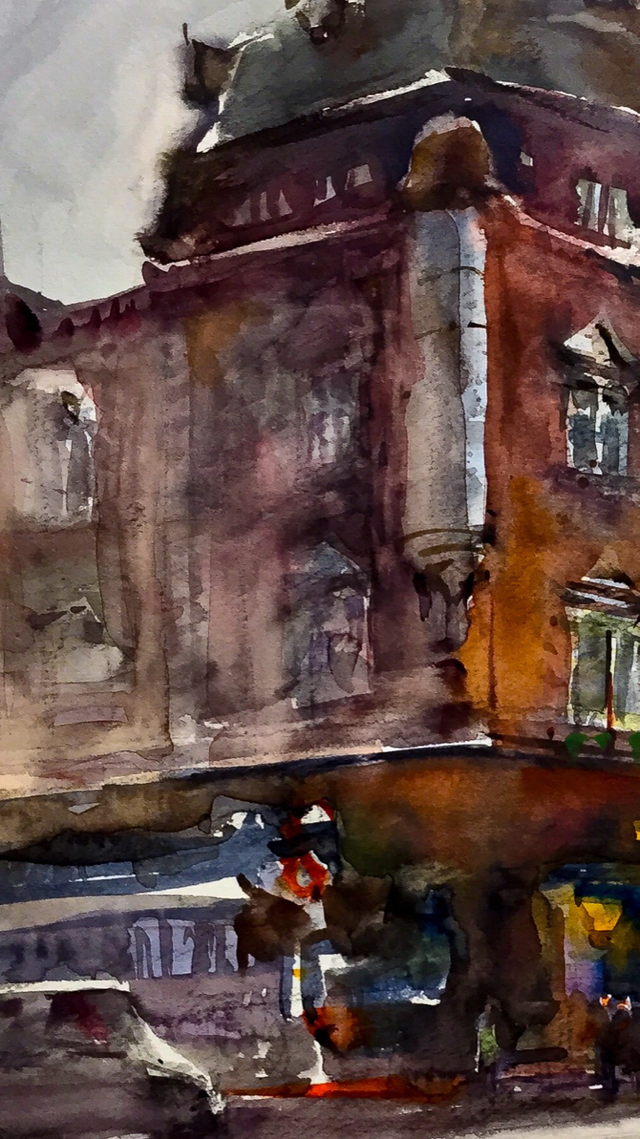 The Wall -
In order to strengthen the great presence of the building, I omitted the fine decoration of the wall and drew it.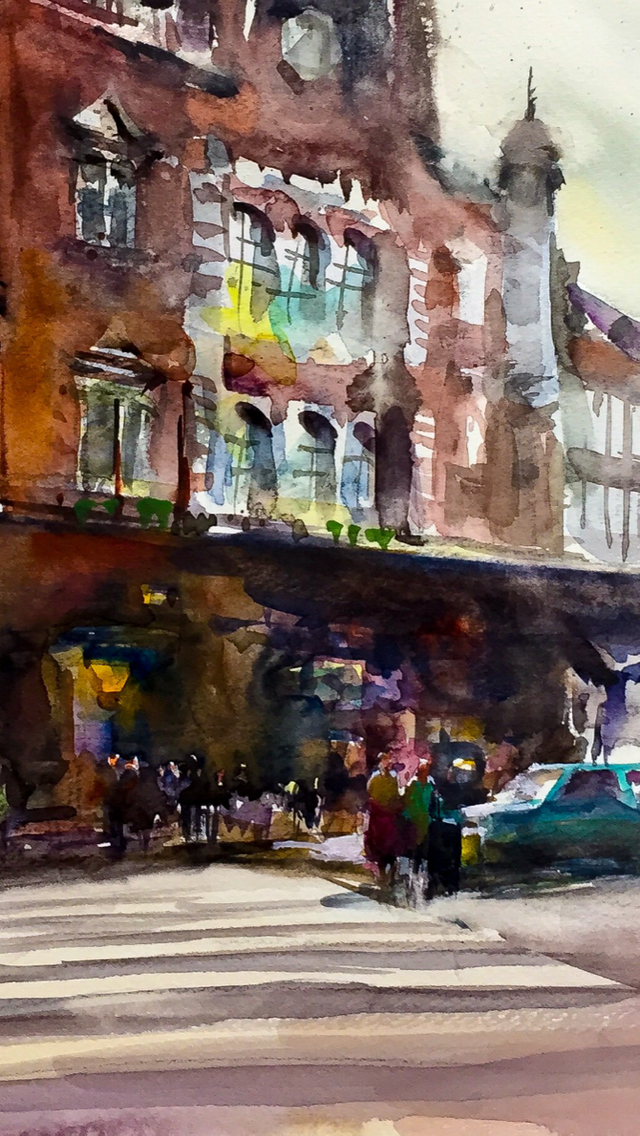 Entrance of the station -
I drew the small people who had arrived and departed, and expressed the time spent by the building and the small time that human had.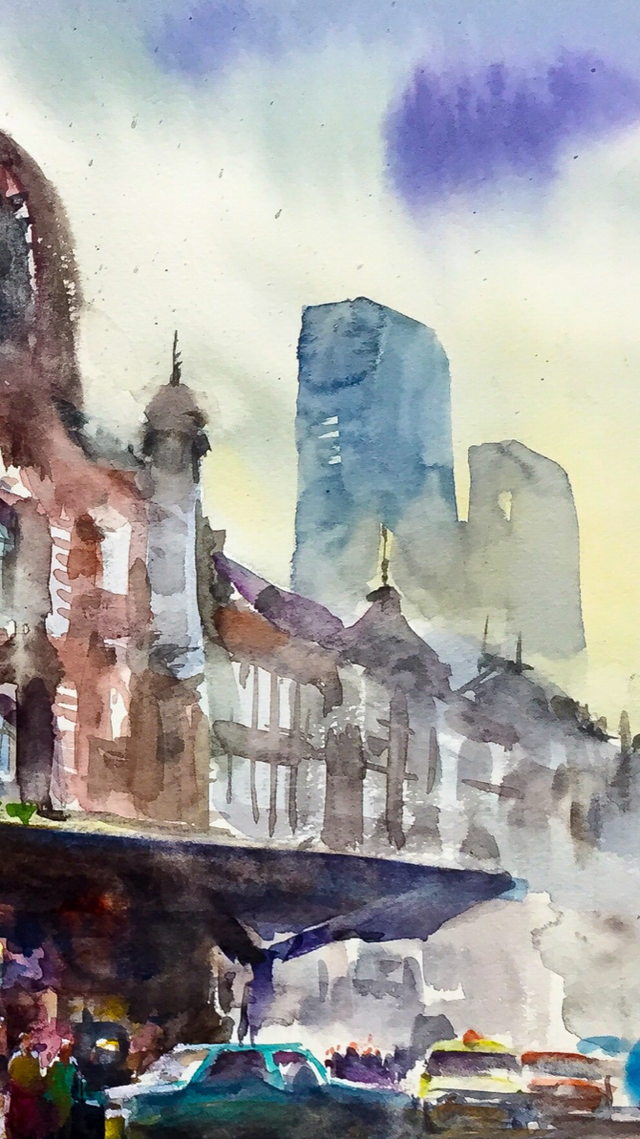 Composition -
A modern building towering behind the station. I think this composition is suitable for Tokyo station where both modern and the past exist together.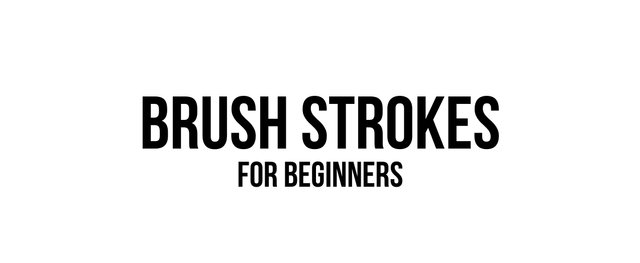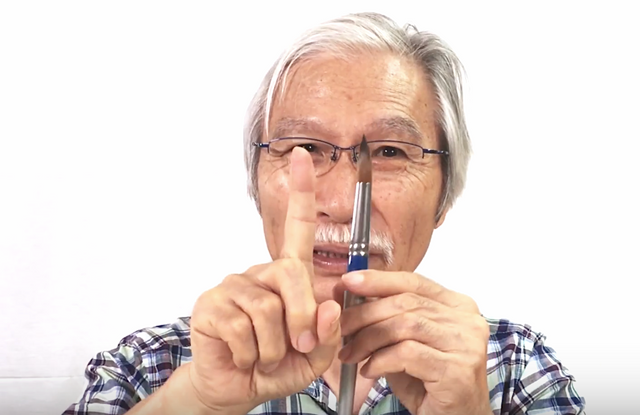 I'm drawing almost only with this brush. This is a thick, #20 round brush. I'm using this one brush in a variety of ways. For example, first place water on a pallet. And dissolve the Blue.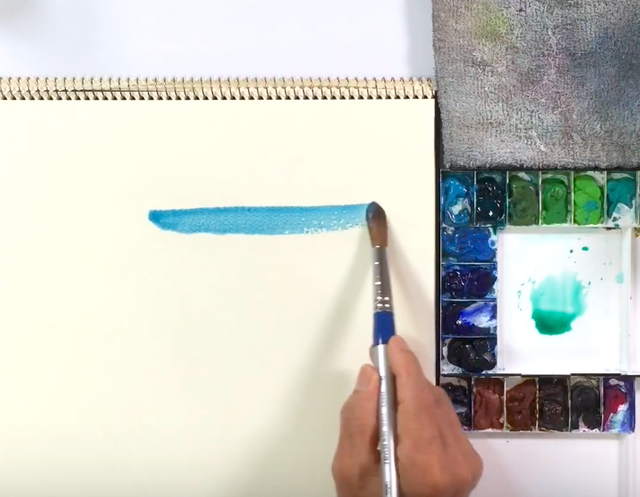 Then keep this brush diagonally and horizontal to the paper. And slide the brush sideways and paint to wide area.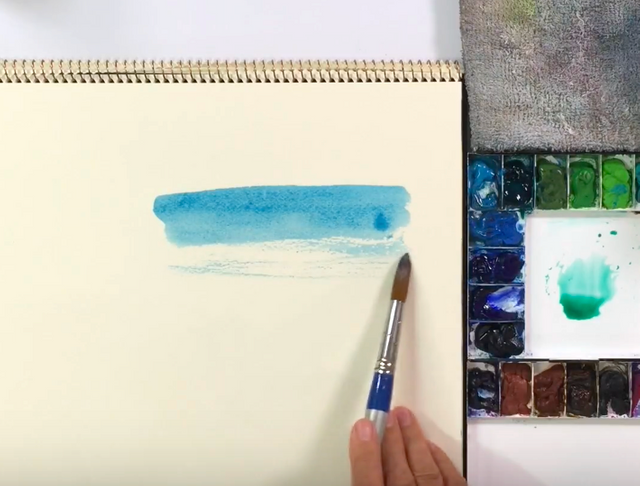 If you keep the brush hold even more diagonally, you'll get a brush stroke like this.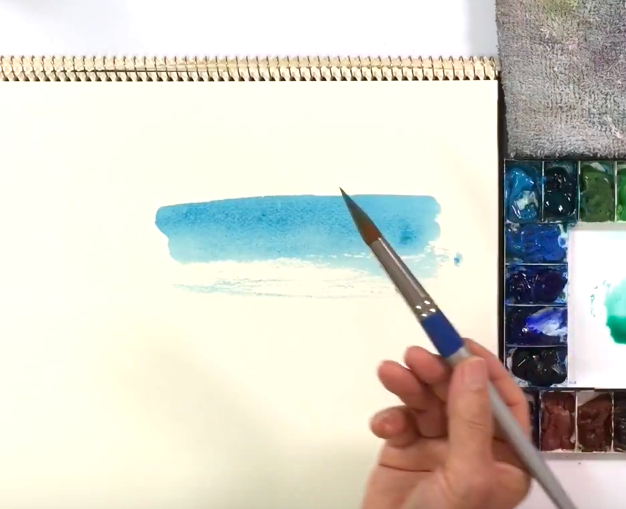 Next, flatten this brush like a knife.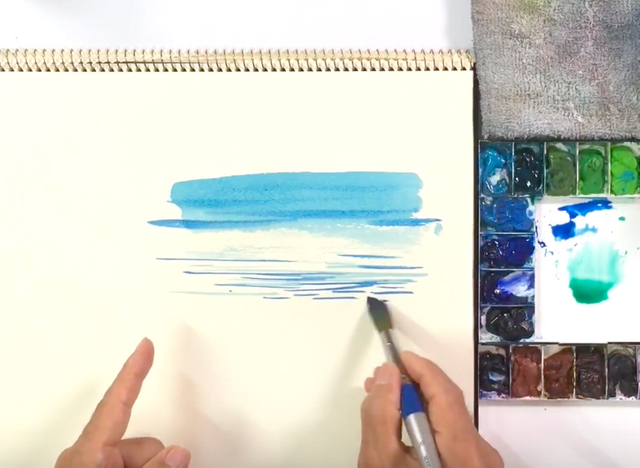 By doing so, you can draw thin line. Even with a one brush, brush strokes can be expressed quite differently. In this way I am using a brush. We can express interesting brush strokes using a one brush. So the painting will change rapidly.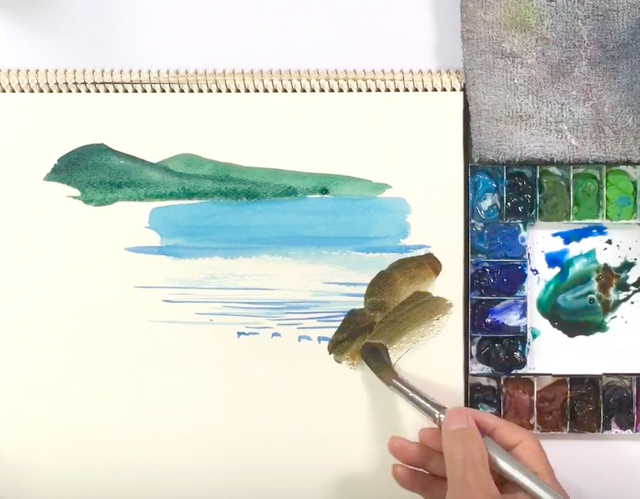 It's the power adjustment of the hand, you can change the brush line by doing stronger or weaker. Using the brush stroke in this way. Express it variously with one brush.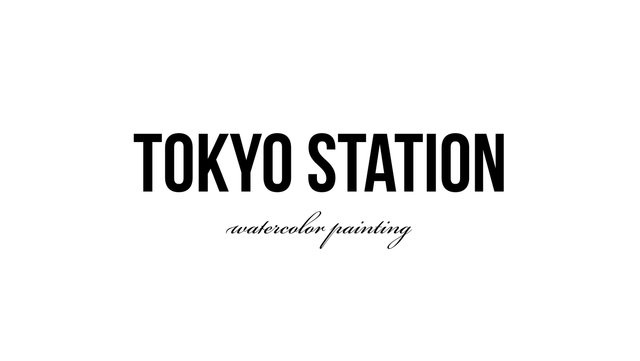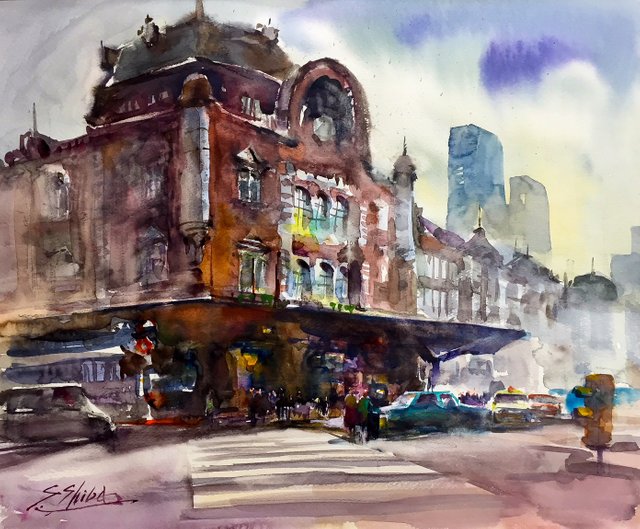 (C)Harumichi Shibasaki.
All rights reserved.
Unauthorized reproduction prohibited.

https://www.youtube.com/channel/UCPiQ_mEXdEbB-3Yhiq7gq5w