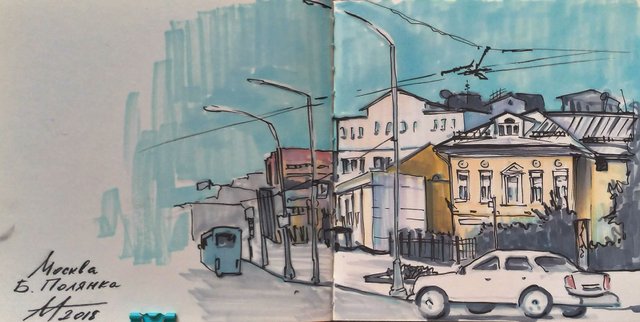 When I paint at home - I do not think about the palette. I have 100500 markers and I take exactly the one I need right now. But if I go outside then I know that I will draw a limited range. Firstly, in an plein air there is usually no time to choose markers. One-two and the sketch is ready. Secondly, it's hard for me to carry markers (half of the bag - daughters things , juice, cookies, jacket? ..). Third, when I'm on the street, I'm with a child, so a five-minute sketch is the top of bliss.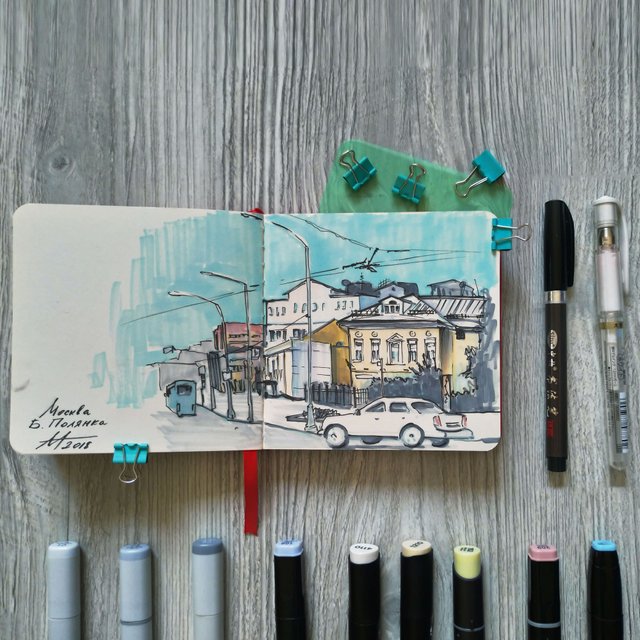 Therefore, before you my camp set:
a 12x12 cm sketchbook;
9 markers (gray 1,3,5, purple, two beige, yellow, brick, blue);
lining under the sheets;
the clamp so that the lining does not fly out;
black brush;
white gel pen.
Usually, I do not use gel pen, but it's always with me.
I often start drawing with a tone. First a light gray marker.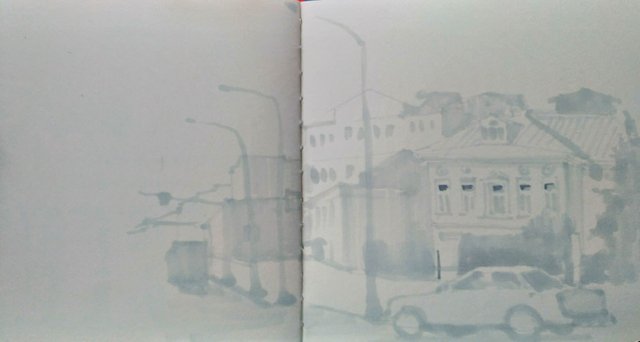 Then the shade is darker.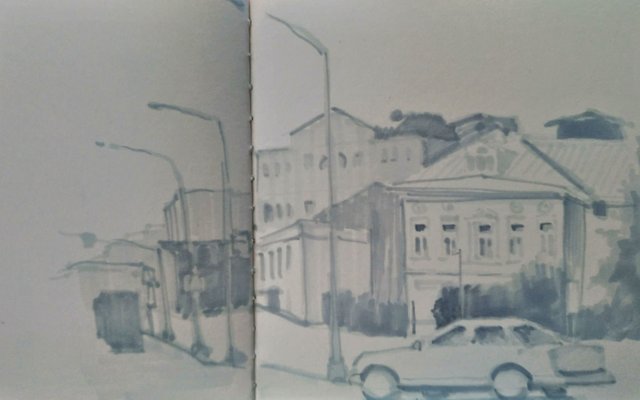 Now I'm adding color. Beige and brick.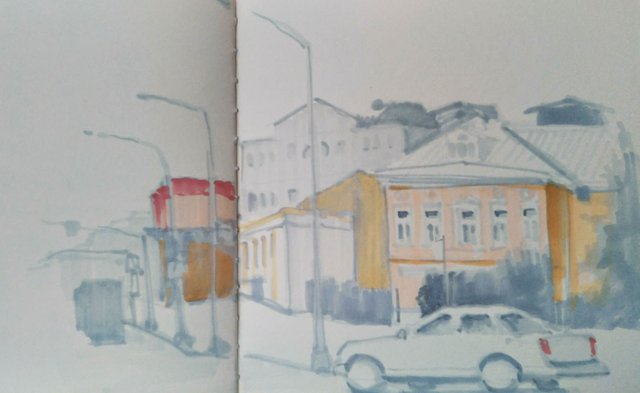 I paint the sky. Bright blue I add in windows, roofs and greens.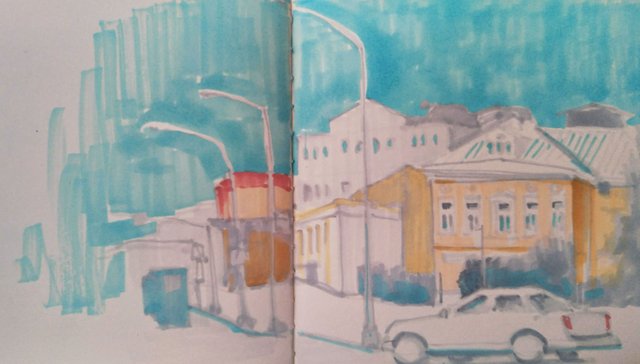 It remains to add the liner. I do not use the white gel pen today.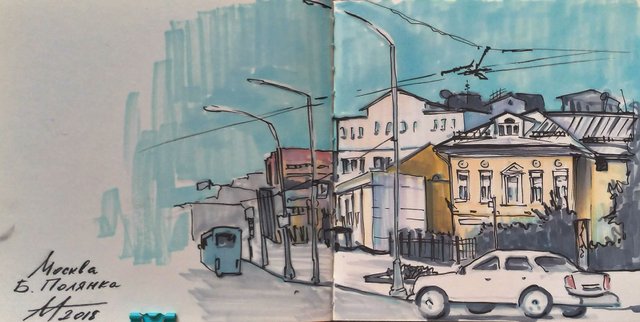 If I know that I'm definitely going to paint in the city - the palette will be wider, but these 9 markers are necessarily present in it.
---
All my paintings can be bought for sbd/steem
---
Thank you for watching!


Join us @steemitbloggers
Animation By @zord189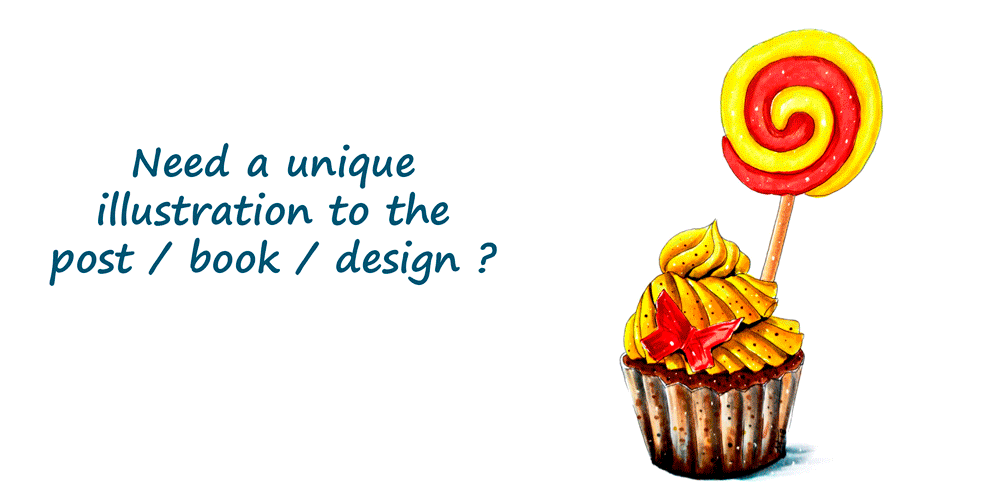 P.S. It is hard to write in English, because my native language is Russian. But I'm learning. If you notice serious errors in the text that interfere with the correct perception, please let me know about them.