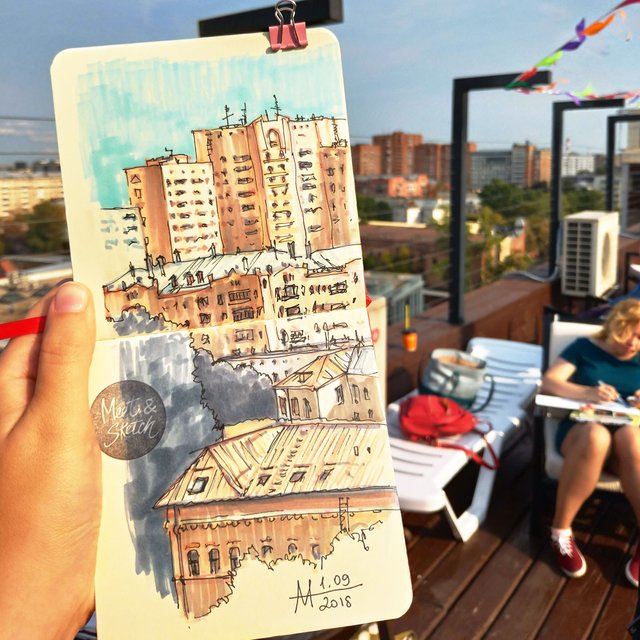 This weekend I got to meet my friends and draw a little. We were meeting on the roof of the food center. It's like an entertainment center, just about food)) Several floors of the building are various cafes and snack bars. There are master classes on cooking, refresher courses for cooks and many interesting things related to food. We came here to paint, because the roof of this building offers a great view of the city.
While I was painting the view - someone was drawing a place where we all met or some details of the interior. It was very cool to get together and arrange a viewing of our sketchbooks. I love such meetings, here you can grab new interesting ideas and get acquainted with other artists, since these meetings are open to anyone and they are free.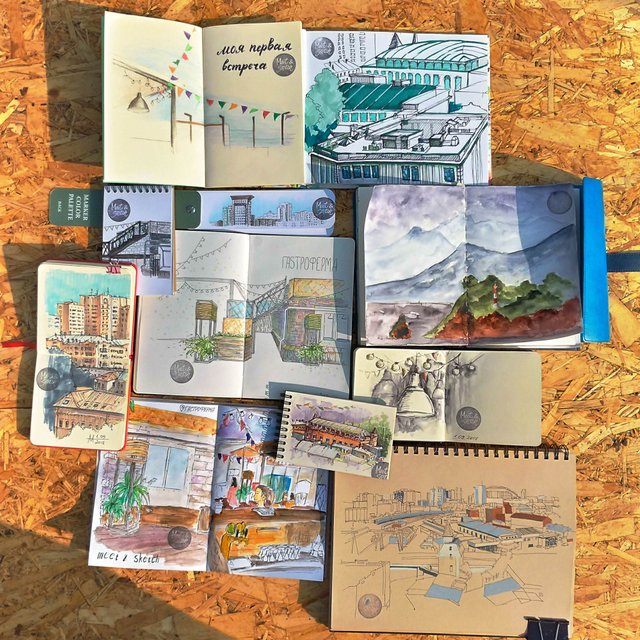 Here is a little drawing process. I always start from light to dark and gradually type in color. First gray, light pink and brick.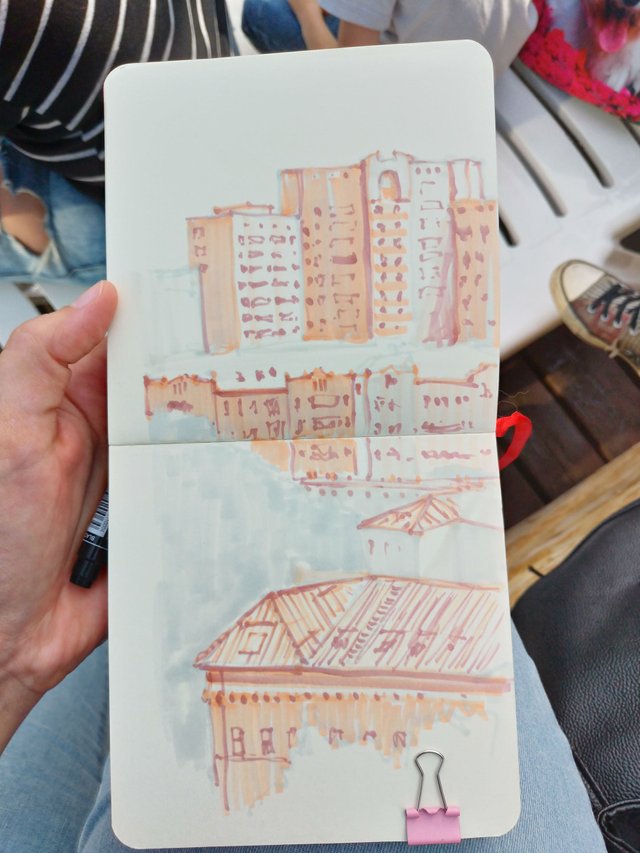 Then I add gray and a little purple.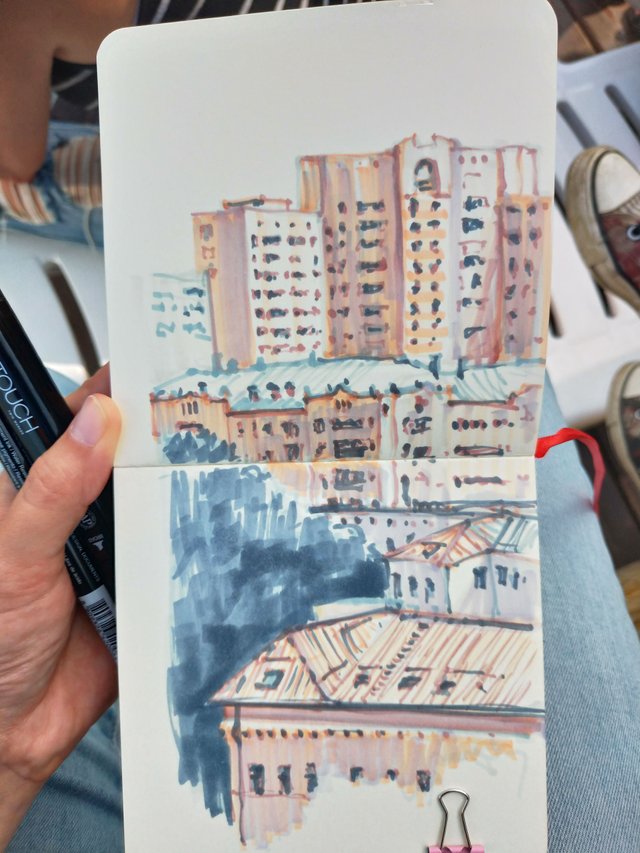 Further blue, still gray and final strokes of the liner.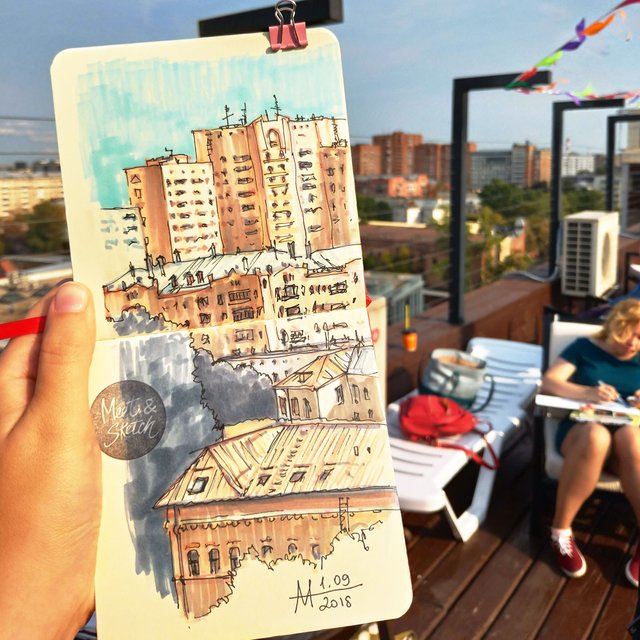 This time, I have very few intermediate pictures. I had no time)) I sometimes forget to take photos of the process, and here I chatted with my friends and generally almost forgot about the photo. Are you interested in intermediate photos? Or maybe you want to try to draw like I do?
---
All my paintings can be bought for sbd/steem
---
Thank you for watching!


Join us @steemitbloggers
Animation By @zord189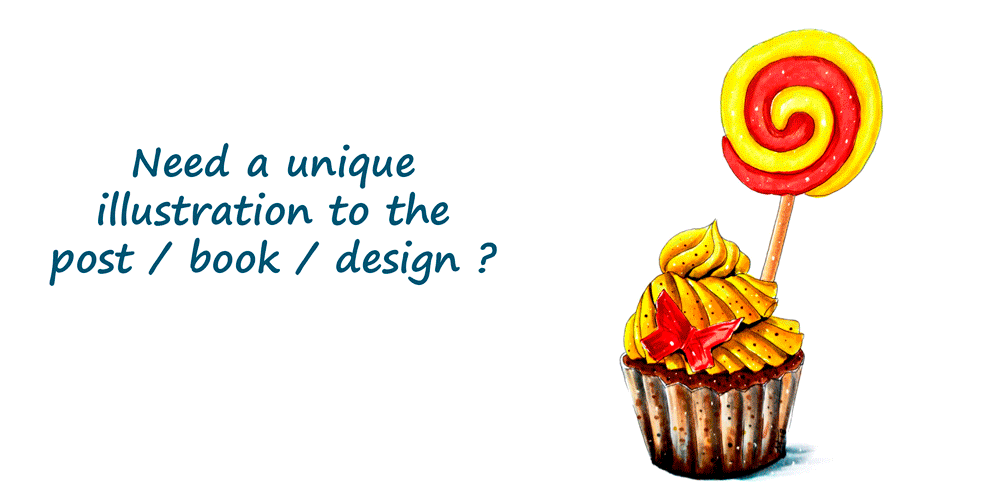 P.S. It is hard to write in English, because my native language is Russian. But I'm learning. If you notice serious errors in the text that interfere with the correct perception, please let me know about them.