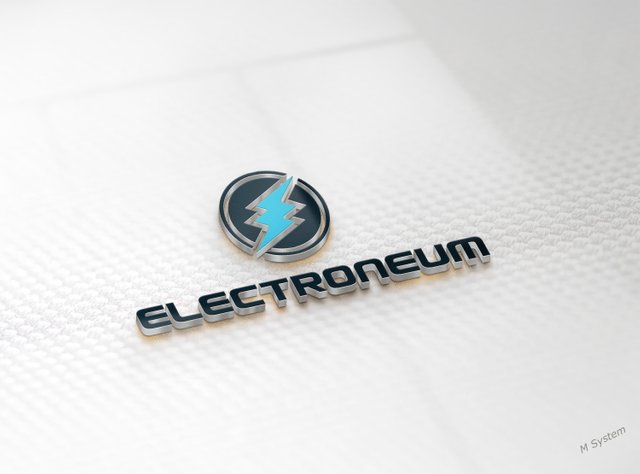 Expanded on Below
1. The Key: A Positive Team With a Vision that Takes Action
2. Major Milestones Already Achieved in Under 1 Year
3. This Question is the Big "E" on the Eye Chart (you don't want to miss that one)
4. Showcase of Today's Live Capabilities, Advancements, and Vision
5. Unleashing the beast – Marketing.
6. A Question and Message to the FUDders (this crypto's community will help you)7. Last Call! 
 1. The Key: A Positive Team With a Vision that Takes Action
A short while ago a talented and motivated team with a visionary idea held an ICO, fully dedicated to executing and taking massive action to deliver on it. If you take a look at the crypto landscape, most ICOs remain ideas with no tangible product or advancements; this team chose to do the other thing and work tirelessly to deliver on its vision. The team's work ethic is – to this day – often 7 days a week; 100 hour weeks. What makes this team special is they take action and execute on their vision; their team members lead by example all the way to the very top; with the right amount of talent and support, and more importantly passion and motivation. I have never seen such a positive crypto community come together with such a passion and generosity as theirs.
2. Major Milestones Already Achieved in Under 1 YearAfter setting a record-breaking ICO and hitting its hard cap early; in just the first 7 months of being live this project established itself as the fastest growing crypto ever with over 2,000,000 (two million) registered users. This pace has not slowed, in fact it is picking up momentum, and remains the fastest growing cryptocurrency today.
From August 1st to the time of this post, without any marketing an average of 3,900 people signed up and registered with this crypto every day (that's almost 3 new registered users signing up every minute). Cryptocurrencies aside, it is challenging to find any startup with such exceptional growth, even Facebook and Twitter were not gaining users at nearly such a pace.
The 1 Year anniversary of this cryptocurrency's ICO launch is coming up in about a week. Other major milestones already achieved include but are not limited to:· Over 1,000,000 (one million) Google Play store app downloads· Apple iOS App Store approval in Beta and 10,000 testers presently· Vendor API in place for patent-pending Crypto InstaPayments· Over 1,000 Vendors presently involved in Beta
3. This Question is the Big "E" on the Eye Chart (you don't want to miss that one)Do you have a credit card, or a bank account, or both?Most who read this (myself included) are either in the developed world or part of the small 1% of the population already involved in Crypto. While it is clear this crypto gladly welcomes us with open arms (heck, it is fun, intuitive, and free to use); you and I, we already have our bank accounts, credit cards (which require banks!), and other digital payment solutions. This crypto is not designed specifically for us; it is designed very intentionally and specifically for the Unbanked. This cryptocurrency's products, instant payment technology, and applications are live, up and running today. That is why this is the fastest growing crypto that has ever existed – ever.
 The coin that changed the world 
4. Showcase of Today's Live Capabilities, Advancements, and Vision 
 Globally, over 1,700,000,000 (one billion seven hundred million) adults lack a bank account and transact over $3,000,000,000,000 (three trillion) in commerce who do not have access to a digital payment solution. But this is about to rapidly change as ETN is already spearheading this massive move towards financial enablement to the unbanked.The undeveloped world is ready and eager to see what ETN has developed specifically for them. ETN's blockchain is purring like a kitten, the apps are up and running, and with the Beta testing's completion imminent: Electroneum is ready to deliver. This market is absolutely massive, and it is incredibly clever of Electroneum to utilize blockchain technology to bring a simple, intuitive digital payment solution to the unbanked.
5. Unleashing the Beast – MarketingThe last time people saw a real taste of Electroneum's spectacular marketing was over a year ago during the ICO. The marketing campaign was so huge it resulted in a record-breaking ICO that reached its hard cap well in advance of its end date. So it bears repeating: all of the growth and developments ETN have experienced this past year have occurred organically and without any marketing. Currently there are over a dozen signed agreements with Electroneum that give a marketing reach estimated to be, conservatively, north of 130,000,000 users. We have not yet seen the beast that is Electroneum's marketing be unleashed yet…but I expect to see this so soon that it will take everyone by surprise.
6. A Question and Message to the FUDders (this crypto will hug it out with you)To the FUDders who will invariably gather like moths to a flame:If going from zero users to over 2 million in just 7 months is not seen as successful in your eyes, what is?A very personal message:
I see the FUD and I understand your hate because of the fear behind it; most in crypto have never seen anything like this, and because we are human we often fear what is not familiar. A crypto that delivers on its promises and has both the physical working products and numbers supporting it is extremely unfamiliar in this space because 95% of cryptos are just flashy ideas that will never be more than a few lines of basic code but tickle the ear and please the eye. The video above I spent a long time making – those products actually exist, in real tangible and fully functioning form, today. Stay with me here: What I've found is the Electroneum Community is massive, unstoppable, and an extremely positive bunch who are here to help you out as you express your fears and unfamiliairities and feel the need to FUD and yell crapcoin on ETN's very real developments.
If you still feel the need to FUD or yell out crapcoin (see this all the time) you'll find the Electroneum Community will only try to kill you with kindness; engaging with facts not personal name calling or baseless attacks, and eventually hugging it out with you. After you get done wrestling with in the dirt they will brush you off, buy you a beer, and welcome you to give it a try with some free ETN on the mobile app. I know because I've seen it happen, time and time again. Maybe this is another reason ETN is the fastest growing crypto, because they are not so tribal to see every project out there as a threat. (There is just way too much of that in this space). Feel free to come see what we had been doing, a lot has changed https://electroneum.com/
7. Last Call!
"Apple shares hit a historic $1 trillion market cap… 'I think it just speaks to just how powerful the Apple ecosystem [emphasis] has become…' Ronald Wayne joined Steve Wozniak and Steve Jobs for a 10 percent stake… [In 1976] Wayne sold his shares back to his co-founders for $800. Today, a 10 percent stake in Apple would be worth more than $95 billion."- cnbc.com
During their ICO many coins are just ideas; 95% never come through with the idea or project, they are just scams and money grabs. Right now we have the benefit of buying ETN at better-than ICO prices but without the gamble of the unknown. Over the last year it has been proven that ETN is not a scam or a shitcoin and they in fact have done a lot more than many expected.Unlike most cryptos, ETN is not a dog and pony show. Not just eye candy, but has the developments and advancements and Team to back it up and put it to work.
As mentioned above, the 1.7 Billion unbanked people in the Undeveloped World are absolutely ready and eager to see what Electroneum has developed specifically for them. What's more, ETN is already capable of delivering on the vision today. And this month and next, it all starts...If you're still reading, about 20 new users have just registered with ETN. Come along and see why so many like this so much (you might just enjoy it).