Educator Showdown – Round #2 Winner Announcement
Hello Educators!
The first round of Educator Showdown is over and we had 7 entries (1 of which I could not find a way to judge) trying to expand the knowledge of music producers on the blockchain!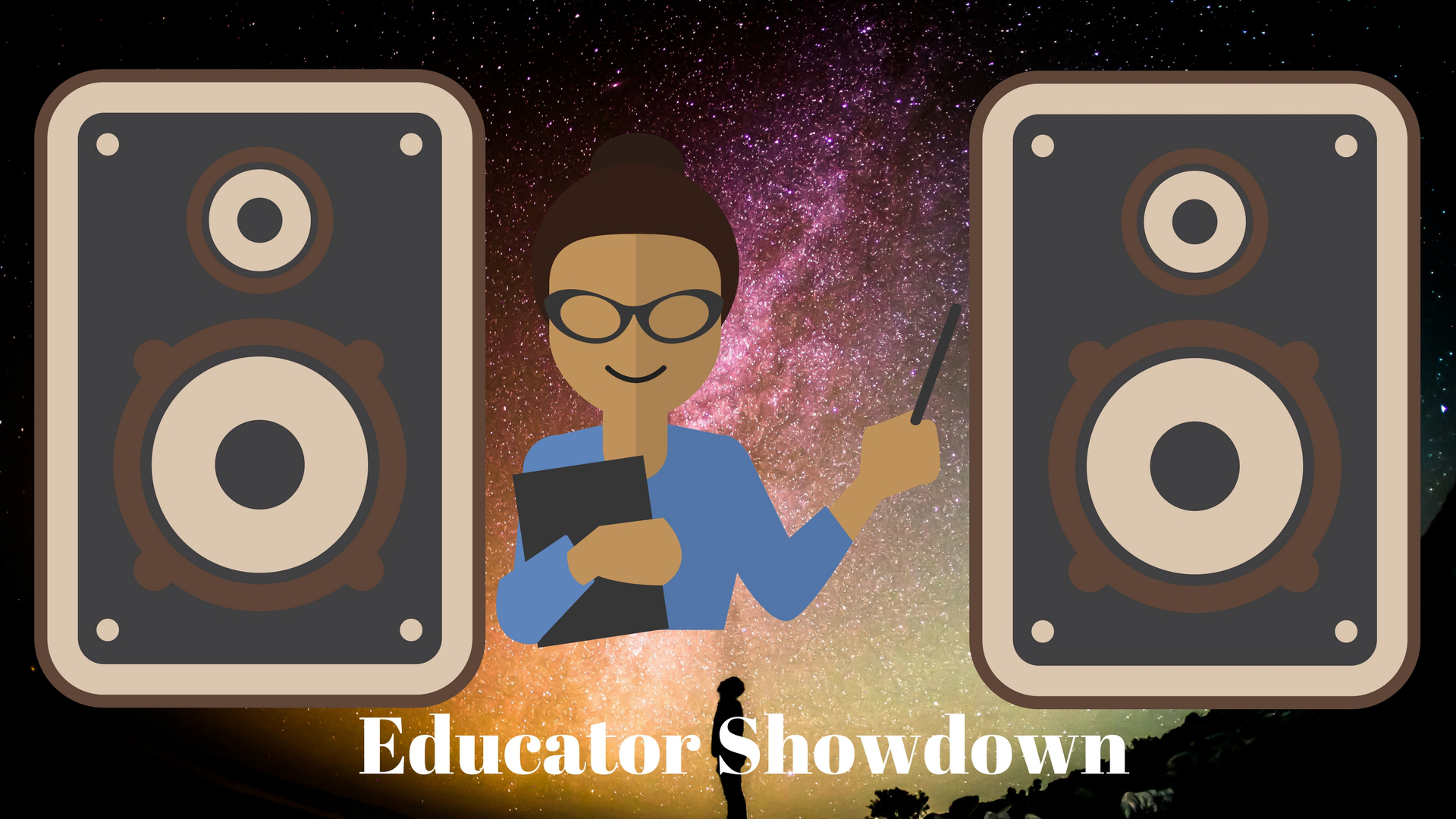 To kick things off, I'd like to give a shout out to @dsound for sponsoring the rewards for this contest! Feels good being able to run these and not worry about having to come up with the reward pool.
I'd also like to thank everyone for participating! This contest is only as big and interesting as you make it :)
So without further ado here are round #2 winners:
1st Place for 5 STEEM and 20 Voiceshares goes toooooooooo:

https://steemit.com/educatorshowdown/@plugdeux/educatorshowdown-ukulele-techniques-101
@plugdeux gave a wonderful tutorial on different Ukulele techniques including a text based and video based explanation of what to do! Really opened my eyes in regards to what you can do with a ukulele, so if you want to learn to play the ukulele or sharpen your skills show this guy some love :)
Close behind in 2nd Place for 3 STEEM and 12 Voiceshares:


https://steemit.com/music/@talmid/my-10-commandments-for-practice-guitar
@talmid presented us with a great guide for how and when to practice guitar! I decided to put this in second place instead of first because it wasn't something that was necessarily music only, but it was an amazing guide non the less! You should definitely check it out if you're interested in learning how to practice something!
Lastly 3rd place for 2 STEEM and 8 Voiceshares:

@musicapoetica took a different approach, educating people on the role of the concert master in orchestras, explaining who, what, where and why the concert master is necessary to the group.
Honorable mentions
We had 4 other entries this time around from @bengy, @vishweshv, @guifaquetti and @calebleejl, which I will be going over now :p
@bengy wrote about the way room acoustics influence the way musicians play their instruments, why acoustics are important and about the way technology has influenced acoustics. I found it a really interesting piece that ended up being just slightly shy of a spot in the top 3. That being said, super interesting stuff and I hope to see more from bengy in the future!
https://steemit.com/classical-music/@bengy/artificial-acoustic-a-musician-s-thoughts
@guifaquetti probably made an amazing podcast. The problem is that I don't understand Portuguese :( If you do know Portuguese, check it out. It's over half an hour and features some beautiful guitar pieces sprinkled throughout!
https://dsound.audio/#!/@guifaquetti/20180315t184544270z-podcast-com-ericsson-castro-podcast-with-ericsson-castro-dsound
@vishweshv gave some tips and tricks about producing. All of the tips and trick were useful and interesting, but not well explained or connected. Try going more in-depth into the individual themes and explaining the ins and outs of whats going on. I see that you really know your stuff! Think about what it would take to have someone else understand what you know :)
https://steemit.com/educatorshowdown/@vishweshv/sound-engineering-and-music-production-blog-19
@calebleejl comes in with a follow up to the triad tutorial, this time explaining the difference between minor and major chords in great detail, including audio of the chords and pictures of note layouts. While the topic is simple, the presentation is always on point with Caleb!
https://steemit.com/steem-music/@calebleejl/chord-or-majors-and-minors

That's it for this round! I encourage everyone to check out these posts and leave your feedback. It feels good to know that someone is learning from you!
Round #3 is already running and can be found here so check it out if you're interested in making tutorial content!
Once again, thank you everyone for participating and I hope to see this contest keep growing! :)
Voiceshares, Whaleshares and Smoke all require a BitShares wallet to receive
If you have a bitshares wallet and are listed as a winner here, comment your name on this post.
If you don't then get yourself one here

Are you a music creator or just love music?
Steem Music Alliance. Singers, producers, everything.