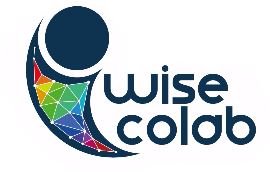 WiseCoLab is a newly registered UK based Community Interest Company. It was set up to hold educational events in India with a practical remit, culminating in a hackathon in Hyderabad, India in August 2019.
Professor Sugata Mitra has said he will attend the hackathon to inspire participants and ask broad questions.
We will be:
listening to pain points in villages, making videos and recordings

Asking teams of IT savvy young people to address these problems using tech - AI, block chain, et al, rapid prototyping solutions at a Hackathon in 2019, and then supporting the best 2-3 teams into becoming companies themselves.

Getting back to the village in question with the prototypes, and thus contributing to the smart village movement.

Encouraging Self Organised Learning sessions in schools, with practical issues and open questions, and letting the best of these children attend the Hackathon.

On the way, we will be offering freely available resources, which teachers and trainers can access, which will help with capacity building amongst Indian teachers and trainers.
World renowned tech educator, Sugata Mitra will be there - see his award winning TED talk at the link.
We hope to work all over India
Reaching out to the Ministry of Human Resource Development of India, we hope to ensure that our efforts are directed in line with the Indian Government's current efforts to expand and re-write school curricula to include IT, and also its recently announced plans to extend the National Testing Centre's remit, to becoming training centres. Their roll out is imminent, we are led to believe.
Free courses for training teachers and trainers
WiseCoLab would like to offer the courses at its disposal, which would be designed for training the trainers, free of charge, to the Ministry. These courses can then be audited as to being fit for purpose, and if so, they can be translated, expanded / clarified, and distributed through existing National Testing Centre channels to teachers and trainers all over India.
Reaching out to the tech community
WiseCoLab would ideally like to partner with all the IITs in India to collaborate with WiseCoLab, (with selected members of their staff and students interested in the block-chain), towards participation in a hackathon, in 2019.
Reaching out to Corporates
We hope to gain corporate support, as the narrative changes, and the hackathon environment produces a range of options for new solutions to existing problems.
We are asking Corporates - Where will you be, when these options were explored? Were you offering your young IT crowd the opportunity to be there, when it all started?
We invite you to join us in whatever capacity suits you - as organisers, participants, managers, providers of space and time commitments, sponsors of prizes - or any combination of the above. We look forward to a wide representation.
To steemit supporters
Wish us well, and support our cause. We believe that there is a really strong case for using blockchain to solve many of the problems faced by the world.
This is the first of our chain of endeavours - and we believe that our most important task is to change the narrative.
We will use storytelling to illustrate our cause - taking it away from standard STEM teaching approaches.
The steemit community is already encouraging educators - we hope to get a boost from being here, documenting our journey, gathering in your encouragement.
How to get involved
Ask questions, submit stories to us, make suggestions about training resources, volunteer to be a participant, and donate prizes and administrative costs - we would love to get you involved.
WiseCoLab is starting up !
Join us, in whatever way you can.
hello@wisecolab.org will find us.
We look forward to hearing from you.